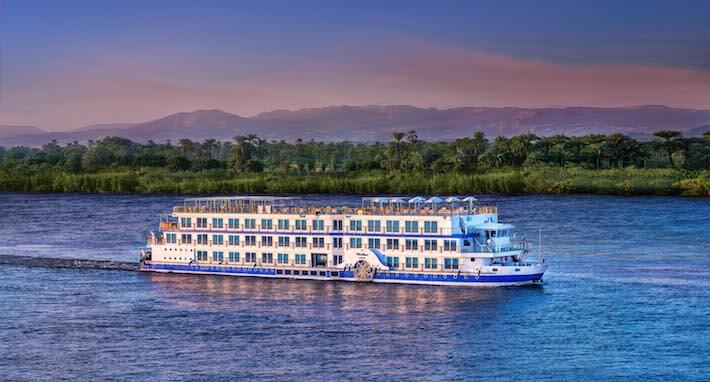 Get ready for the experience of a lifetime with our limited 8-Day Easter Holiday in Egypt and 5-Star Nile cruise offer.  Spend Easter in Egypt aboard the luxurious Oberoi Philae cruise ship; a vacation that feature a fantastic sightseeing tour in Cairo which will see you visiting some of the most exciting attractions, including the Giza Pyramids, the Sphinx, and the Egyptian Museum. After Cairo, board a flight to Aswan and board the Oberoi Philae for your luxury Nile River cruiser to Luxor.
Explore the timeless wonders of Aswan, Luxor; Edfu; Kom Ombo, and more as you cruise the Nile in style. For more than 60 years we have been introducing travelers from around the world to Egypt's ancient past, and the quality of our Egypt tour packages are testimony to our vast wealth of experience.
Available Dates: Please contact us for the latest available dates.

Egypt Easter Holidays 2022
Didn't find the Easter Holiday in Egypt you were looking for? Find your dream 8-day Egypt itinerary here or see alternatives below.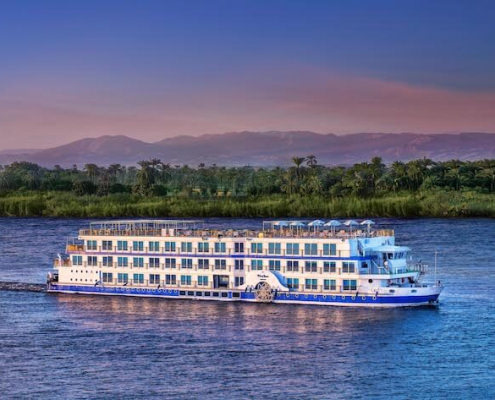 https://www.egypttoursplus.com/wp-content/uploads/2018/06/Easter-Nile-Cruise-Holiday-in-Egypt.jpg
473
710
Amar Mahallati
https://www.egypttoursplus.com/wp-content/uploads/2019/06/egypt-tours-plus.png
Amar Mahallati
2018-12-06 04:55:44
2021-05-04 16:10:56
Easter Holiday in Egypt [8 Days] Cairo & Luxury Nile Cruise
https://www.egypttoursplus.com/wp-content/uploads/2017/10/Easter-Holiday-Vacations.jpg
495
710
Amar Mahallati
https://www.egypttoursplus.com/wp-content/uploads/2019/06/egypt-tours-plus.png
Amar Mahallati
2018-12-04 23:52:39
2021-05-04 16:11:33
8-Day Egypt Easter Tours – Cairo and Nile Cruise (by Air)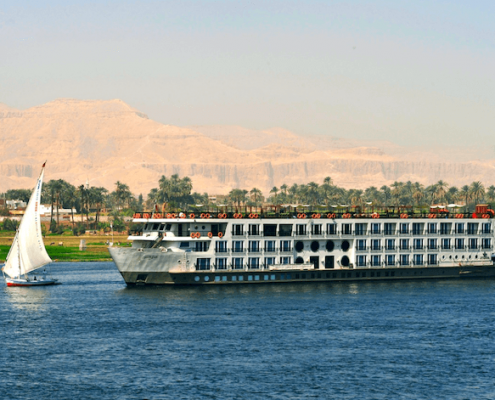 https://www.egypttoursplus.com/wp-content/uploads/2018/08/MS-Mayfair-Nile-Cruise.png
471
710
Amar Mahallati
https://www.egypttoursplus.com/wp-content/uploads/2019/06/egypt-tours-plus.png
Amar Mahallati
2018-12-01 05:39:37
2021-04-23 03:08:35
Easter Vacation in Egypt – 5 Days Aboard the MS Mayfair/Esplanade
https://www.egypttoursplus.com/wp-content/uploads/2016/11/Steigenberger-Minerva-Nile-Cruise-Pool.png
418
608
Amar Mahallati
https://www.egypttoursplus.com/wp-content/uploads/2019/06/egypt-tours-plus.png
Amar Mahallati
2018-11-30 05:44:20
2021-04-23 02:56:05
Amwaj Livingstone 2022 Easter Nile Cruise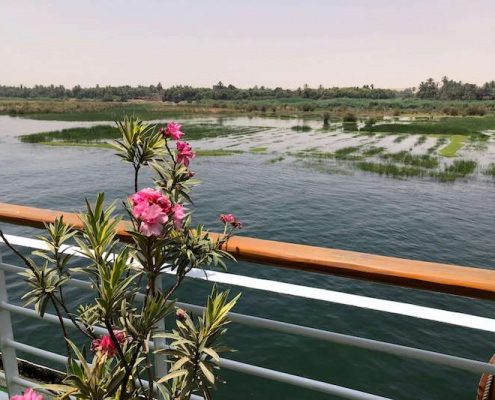 https://www.egypttoursplus.com/wp-content/uploads/2017/10/Egypt-Easter-Breaks-Nile-Cruises.jpg
533
710
Amar Mahallati
https://www.egypttoursplus.com/wp-content/uploads/2019/06/egypt-tours-plus.png
Amar Mahallati
2018-11-28 04:13:41
2021-04-23 03:14:35
4 Day Egypt Easter Break [MS Mayfair/Esplanade Nile Cruise]
https://www.egypttoursplus.com/wp-content/uploads/2018/06/Easter-Nile-Cruise-Holiday-in-Egypt.jpg
473
710
Amar Mahallati
https://www.egypttoursplus.com/wp-content/uploads/2019/06/egypt-tours-plus.png
Amar Mahallati
2018-12-06 04:55:44
2021-05-04 16:10:56
Easter Holiday in Egypt [8 Days] Cairo & Luxury Nile Cruise