Cairo Guided Tours: Discover the Vibrant Capital of Egypt
Guided Cairo tours are without question the best way to explore Cairo, the vibrant capital of Egypt and the country's largest city. While Cairo may be rather chaotic and even a bit too much for some travelers after a few days, it is a city that's steeped in a rich history that dates back centuries. Known for its impressive Giza Pyramids, world-class museums, and bustling markets, Cairo is a must-visit destination for any traveler interested in exploring the wonders of an ancient civilization.
For those looking to make the most of their time in the city, Cairo guided tours are an excellent option. These tours offer a convenient and informative way to discover the many attractions of Cairo and its surrounding areas, providing visitors with a deeper understanding of ancient Egyptian history.
Good quality Cairo tours will focus on the most popular attractions in Cairo, while many will also include a visit to other nearby attractions, such as Memphis, the ancient capital during the Old Kingdom era. Many of our guided Cairo tours will also include a vist to Saqqara to see the Step Pyramid of Pharaoh Djozer which was the very first pyramid ever built by the ancient Egyptians.
Sure, you can visit all these sites on your own using public transport and taxis, but visiting them by way of Cairo guided tours is infinitely better. With a quality guided tour, you will have your own expert guide, an experienced driver, and a clean and modern air-conditioned vehicle so you can simply sit back and enjoy your tour/s with absolutely no hassle or stress whatsoever..
Top Cairo Guided Tours
Not surprisingly, there are many Cairo guided tours to choose from. Below, are a few guided tours which have proven to be immensely popular among our clients:
Pyramids of Giza and Sphinx Tour
Our Half Day Giza Pyramids Tour is alway a big hit with tourists visiting Egypt for the first time. This tour is a must-do for any visitor to Cairo. It offers the chance to explore the most famous attractions in Egypt – the Giza Pyramids and the Sphinx which are located on the Giza Plateau on the outskirts of Cairo. Our pyramids tours also give you access to the Valley Temple which is located on the same site.
Your tour includes a visit to the Great Pyramid of Khufu, the largest pyramid in Egypt, and the chance to enjoy a camel ride around the pyramids.
Visitors are also able to enter any or all of three of the iconic Giza Pyramids. However, additional tickets must be purchased in order to actually enter these ancient wonders.
Quad bike rides are also available nearby. However, ATV's but are not permitted in the actual site itself. If you book one of our guided Cairo tours, your private guide will be happy to offer advice regarding camel rides and quad bike excursions.
PS: All of our guided Cairo tours Include a complimentary bottle of water and transfers from customer location.
Giza and Saqqqara Tour
If you have time to spare, Giza & Saqqara tours are another great way to spend a day in Cairo. With these tours, you will typically visit the Giza Pyramids in the morning, After which you will be taken to a good local restaurant for some lunch. once you have finished eating, You will then head to Saqqara to see the famous Step Pyramid of Pharaoh Djoser. This popular attraction is located just a short drive away from Cairo city center.
The Grand Egyptian Museum Tour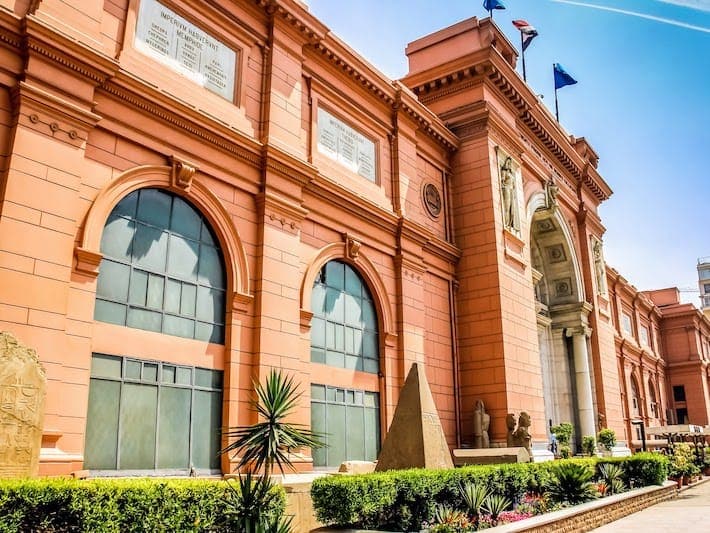 Another highly popular Cairo guided tour is the Grand Egyptian Museum Tour. Visitors can explore the largest archaeological museum in the world opened in 2020. Located the Giza Plateau, not far from the Giza Pyramid complex, this  museum features over 100,000 ancient Egyptian artifacts and treasures from ancient Egypt, including the full collection from King Tutankhamun's tomb. With a professional tour guide, visitors can gain insight into the history and significance of each exhibit, making for a truly immersive and educational experience.
Be away that not every half-day tour or full-day tour in Cairo includes a visit to the Grand Egyptian museum. Instead, Some include a visit to the Egyptian Museum of Antiquities in Cairo.
Egyptian Museum Tour
For travelers who are short on time, the Egyptian Museum Tour is a great option. This tour takes you on a journey through the history of ancient Egypt, showcasing priceless artifacts from the Pharaonic era all the way through the Greco-Roman period. While many of the artifacts that were once on display at this museum have been moved to the Grand Egyptian Museum, there is still so much to see, including many artifacts that have never been on display before.
If you have a full day to spare, why not enjoy a Cairo guided tour that includes both the Giza Pyramids and the Egyptian Museum? Our Giza Pyramids and Egyptian Museum Tour is a private tour that includes hotel pick-up and drop-off, an expert guide, personal driver and vehicle, as well as lunch at a good local restaurant.
Historical Cairo Tours
These tours typically feature the highlights of Coptic Cairo and the highlights of Islamic Cairo. Coptic Cairo is home to some of Egypt's oldest Christian churches, including the famous Hanging Church. Islamic Cairo, on the other hand, Is home to several breathtaking mosques, including the Muhammad Ali Alabaster mosque. Walking tours are the best way to explore Coptic Cairo and Islamic Cairo, so this is something you might want to consider.
Nile River Dinner Cruise
A Nile River dinner cruise is an excellent way to spend an evening in Cairo. Dinner cruises offer a unique perspective on the city, as visitors can take in stunning views of Cairo's landmarks from the river. A typical dinner cruise includes a delicious dinner served on board the boat, with a variety of options to suit all dietary needs. Visitors can enjoy live entertainment, such as traditional Egyptian music and belly dancing, while they dine. The cruise lasts for approximately two hours, and visitors can choose between a private or group tour. This is a great way to relax and unwind while taking in the beauty of Cairo at night.
Felucca Nile Cruise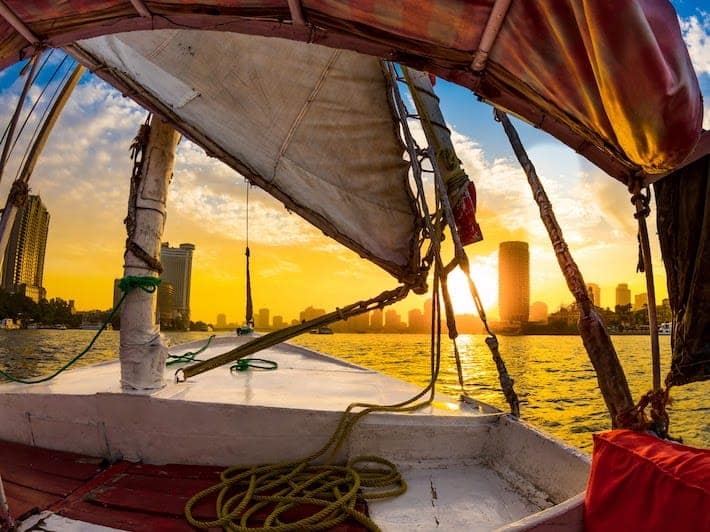 For a more traditional and intimate Nile River experience, a Felucca Nile Cruise in Cairo is a must-do for any traveler to Cairo. Feluccas are wooden sailboats that have been used on the Nile for centuries, and a boat ride sailing on one of these vessels is a unique way to explore the river and take in the stunning views of Cairo's skyline. The cruise itself lasts for around two hours and takes visitors past some of the city's most iconic landmarks, such as the Cairo Tower and the Citadel of Salah El Din Which is also home to the breathtaking Muhammad Ali Alabaster mosque.
Guests can enjoy a peaceful and relaxing journey while sipping on a refreshing drink, and can even try their hand at sailing the felucca themselves. This is an unforgettable experience that will leave a lasting impression of Cairo's beauty and charm. Cruises are available at all times, but we recommend late afternoon and/or sunset cruises.
Sound and Light Show at the Pyramids
The Sound and Light Show at the Pyramids of Giza is a must-see Cairo guided tour for travelers who want to experience the ancient wonders of Egypt in a unique way. This show takes place every evening at the Giza Pyramids and transports visitors back in time with a mesmerizing display of lights, music, and narration. The show tells the story of the Pharaonic era, with a focus on the construction of the pyramids and the lives of the pharaohs who built them.
The stunning visuals and immersive sound effects make for an unforgettable experience that is sure to leave a lasting impression. This tour can be enjoyed as a private or group experience, and lasts for roughly two hours.
Khan el Khalili Bazaar
A visit to the Khan el Khalili Bazaar is a must-do for any traveler to Cairo. Located in the heart of the city's Islamic district, the bazaar is a sprawling marketplace that is filled with vendors selling everything from spices and textiles to jewelry and souvenirs. Visitors can wander through the narrow alleyways and soak up the vibrant energy of the market as they haggle with vendors and browse the many unique offerings.
At Egypt Tours Plus, we don't have any tours devoted entirely to visiting this bazaar, but it is included in some of our Cairo guided tours such as our Cairo City Tour which lasts for about 8 hours and feature multiple attractions.
Birqash Camel Market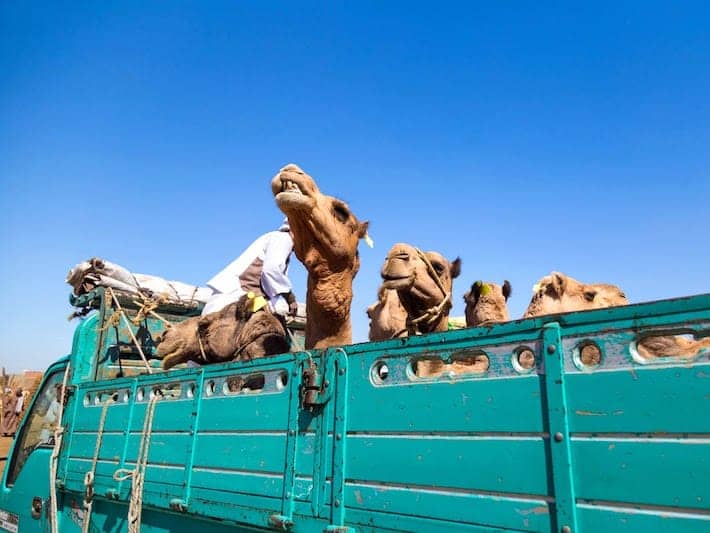 For a truly unique cultural, experience, travelers to Cairo should consider a Birqash Camel Market Tour. Located just outside of the city, this market offers an authentic glimpse into daily life in Egypt. Visitors can watch as camels are bought and sold, and even take a ride on one themselves. The market is bustling with activity and offers a great opportunity to interact with locals and learn about their culture. A Cairo guided tour to the Birqash Camel Market is an excellent way to see a less touristy side of Egypt and experience something truly memorable.
Our Birqash Camel Market tours are only available on Fridays and Sundays, and they last for approximately 3 hours. Be warned, the strong smell at this market is not for everyone. Also, some of the handlers and camel owners leaves a lot to be desired, so again, a trip to this market is not for the feint-hearted.
Benefits of Guided Tours
There are many benefits to be had from booking Cairo guided tours, and especially if you have never visited Egypt before. Here are 5 of the main benefits…
Expertise and Local Knowledge
One of the biggest advantages of booking a Cairo guided tour with a reputable company like Egypt Tours Plus, is the expertise and local knowledge of the tour guides. Our guides are all locals who have an in-depth understanding of the history, culture, and traditions of Egypt. They can provide valuable insights and answer any questions you may have, ensuring that you get the most out of your visit to Cairo.
Convenience and Time-Saving
Another benefit of a guided tour in Cairo is the convenience and time-saving aspect. With a scheduled itinerary, you won't have to worry about transportation or figuring out which attractions to visit. Our Cairo guided also include entry fees to all the attractions on the itinerary. This means you can sit back, relax, and enjoy the sights without any stress or hassle. Plus, our tours are designed to maximize your time, so you can see as much as possible during your visit to Cairo.
Convenient Transportation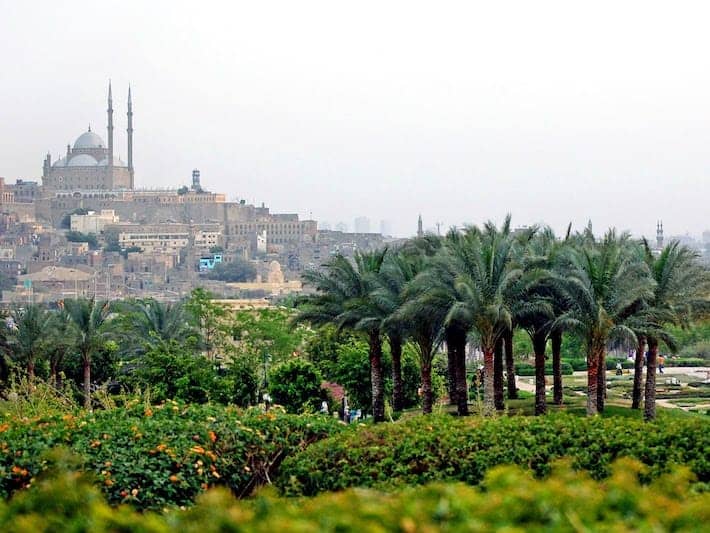 When traveling to a new city, getting around can be a daunting task. A guided tour in Cairo takes care of all the transportation logistics for you. You won't have to worry about navigating public transportation systems or haggling with taxi drivers. Our tours come with air-conditioned transportation, ensuring a comfortable and stress-free experience. Plus, our guides and drivers know the best routes to take, so you won't get lost or stuck in traffic.
Avoiding Scams and Hassles
Unfortunately, scams and hassles are not uncommon in Egypt, especially for tourists. However, by booking cairo guided tours, you can avoid many of these issues. Our guides are experienced in dealing with scams and will ensure that you don't fall victim to any scams or tourist traps. Additionally, our tours include all the necessary entry fees, so you won't have to worry about being overcharged. With a guided tour, you can relax and enjoy the experience, knowing that everything is taken care of for you.
See the Best the City has to Offer
At Egypt Tours Plus, our selection of Cairo guided tours are all about showcasing the very best that Cairo has to offer. Whether you want to explore the legendary Giza Pyramids, visit the famous Egyptian Museum, or whether you want to visit the city's cultural highlights, you are bound to find the perfect Cairo tour on our site
Safety and Security
Traveling to a new country can be daunting, especially if you're not familiar with the customs and language. Booking a guided tour in Cairo ensures that you have a safe and secure experience. Our tour guides are trained to handle any situation that may arise, and they can offer advice on staying safe in the city.
Additionally, our tours are led by licensed and accredited tour guides, so you can trust that you're in good hands. With a guided tour, you can relax and enjoy your vacation without worrying about safety concerns.
Planning Your Cairo Guided Tour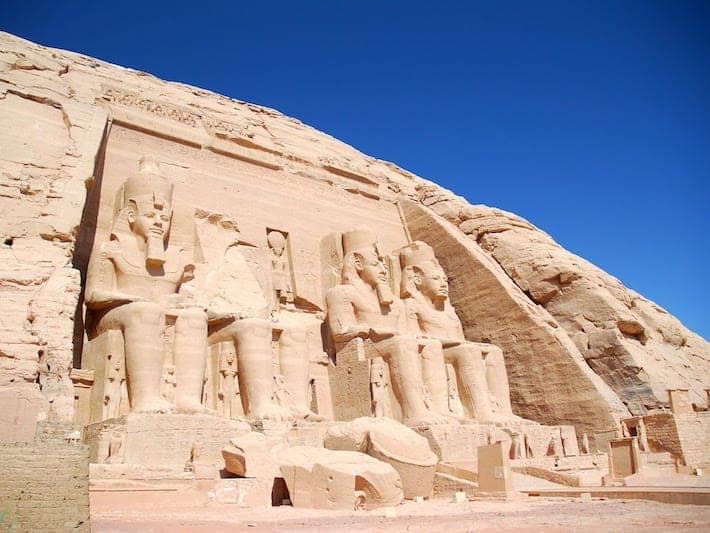 If you have plans to visit Cairo, and possibly other destinations in Egypt, such as Aswan, Luxor and/or Abu Simbel, then you will no doubt have a few questions. Below, we address four concerns that many have when it comes to visiting Cairo:
Best Time to Visit Cairo
The best time to visit Cairo is during the cooler months of November to February. The weather is mild and pleasant, making it the perfect time for sightseeing. However, keep in mind that this is also peak tourist season, so expect crowds and higher prices. If you prefer to avoid the crowds, consider visiting during the shoulder season of March to April or September to October.
Temperatures are still comfortable, and prices are more reasonable. Some people should avoid visiting during the summer months of June to August, as temperatures can soar to unbearable levels. With that said, it is during the summer months that you can find the best deals.
Pack for your Trip to Cairo
Egypt is a conservative country, and it's important to dress appropriately, especially when visiting religious sites. Women should cover their shoulders and wear long, loose-fitting pants or skirts. Men should also dress modestly and avoid wearing shorts. Comfortable shoes are a must, as you'll be doing a lot of walking. It's also a good idea to bring a hat and sunscreen to protect yourself from the sun. If you visit during the coolest months of the year, be sure to pack in a warm jacket as well because it can get quite cool during the day, and genuinely cold at night.
Getting Around in Cairo
While Cairo has a good public transportation system, it can be confusing and overwhelming for first-time visitors. Taxis are a more convenient option, but be sure that the driver turns on the meter or agree on a price before getting in. For a stress-free experience, we recommend booking Cairo guided tours that include transportation. This way, you can sit back and relax while your driver navigates the busy streets of Cairo.
Safety Tips
Like any big city, Cairo has its share of safety concerns. However, with some common sense and precautions, you can stay safe while enjoying your visit. Avoid walking alone at night and be cautious of pickpockets in crowded areas. It's also a good idea to keep your valuables out of sight and to not carry too much cash on you.
When it comes to food and water, stick to bottled water and avoid food from street vendors unless it's cooked right in front of you. With these safety tips in mind, you can have a worry-free and enjoyable trip to Cairo.
Design Your Custom Egypt Tour
Explore Egypt your way by selecting only the attractions you want to visit
Frequently Asked Questions
In the section above, we looked at some of the major concerns many people have about visiting Egypt's bustling capital. Now let's take a look at some frequently asked questions:
Is Cairo worth visiting?
Absolutely! Cairo is a city rich in history, culture, and vibrant energy. From the ancient pyramids to the bustling markets, there is something for everyone to enjoy.
Is Cairo expensive to visit?
Cairo can be affordable for travelers on a budget, with options for budget lodging, food, and transportation. However, prices can vary depending on the time of year and the type of activities you choose.
Does Cairo Airport have a hotel?
Yes, Cairo International Airport has several hotels located within the airport complex, including the Novotel Cairo Airport Hotel and the Le Meridien Cairo Airport Hotel.
Does Cairo have pyramids?
Yes, Cairo is home to the famous Giza Pyramids, including the Great Pyramid of Giza, the Pyramid of Khafre, and the Pyramid of Menkaure. Also, visitors can visit the Step Pyramid of Pharaoh Djoser at Saqqara which is only a short drive away, as well as the Bent Pyramid and Red Pyramid at Dahshur, which is also only a short drive from Cairo.
How many days to visit Cairo?
We recommend spending at least 2-3 days in Cairo to fully explore its many attractions, but you can easily spend up to 5 days if you want to enjoy an all inclusive trip that includes a visit to the pyramids, museums, and other nearby sites.
What is Cairo most famous for?
Cairo is most famous for its ancient pyramids, including the Great Pyramid of Giza, as well as its rich history, culture, and bustling markets. Besides the Giza Pyramids, Cairo is also famous for it's museums, and or course, the 14th century Khan el Khalili Bazaar.
Which is better Cairo or Alexandria?
It depends on what you're looking for. Cairo is known for its ancient history and bustling markets, while Alexandria has a more laid-back Mediterranean vibe with beautiful beaches and a rich history of its own. Both cities have their own attractions, so if you are you are going to visit Cairo, you should definitely consider visiting Alexandria as well if time permits.
What types of guided tours are available in Cairo?
Cairo, the capital city of Egypt, is a fascinating destination that offers travelers a unique blend of history, culture, and adventure. If you're planning to explore the city, there are several types of Cairo guided tours available to suit your interests and schedule. Here are some of the popular options:
Historical tours: Cairo is home to some of the world's most famous historical landmarks, including the Pyramids of Giza, the Sphinx, and the Egyptian Museum. Historical tours take you on a journey through ancient Egypt's monuments and artifacts, providing you with insights into the country's rich history.
Cultural tours: A cultural tour of Cairo allows you to experience the city's vibrant art, music, and food scenes. You can explore the bustling markets, sample local delicacies, and even attend a traditional dance performance.
Adventure tours: For those seeking a more active experience, adventure tours in Cairo offer opportunities for hiking, camel riding, and even quad bike riding.
Day trips: If you're short on time or want to explore beyond Cairo's borders, day trips to nearby attractions such as Alexandria, Luxor, and Aswan are also available. If you choose to book a

day trip to Luxor

, you should defifinitely consider a sunset hot air balloon ride in Luxor.
Customized tours: At Egypt Tours Plus, we give you the option to customize your itinerary, allowing you to tailor your experience to your specific interests and preferences.
Whether you're interested in history, culture, adventure, or a combination of all three, there's a guided tour in Cairo that's perfect for your needs.
What sights will I see on a guided tour of Cairo?
A guided tour of Cairo is an excellent way to explore the city's many attractions and learn about its rich history and culture. During your tour, you will see a variety of sights that showcase the city's diversity and unique character. Here are some of the top sights you can expect to see on a guided tour of Cairo:
The Great Pyramids of Giza: This ancient wonder of the world is a must-see attraction that draws visitors from all over the globe. You will have the opportunity to explore the Pyramids of Giza, learn about their construction, and marvel at their intricate design.
The Sphinx: Located near the Great Pyramids, the Sphinx is another iconic attraction that is sure to impress. This ancient statue depicts a mythical creature with the body of a lion and the head of a human, and holds great significance in Egyptian mythology.
The Egyptian Museum: This world-renowned Egyptian Museum is home to an incredible collection of artifacts from ancient Egypt, including mummies, sarcophagi, and other treasures. You will have the chance to explore the museum's many exhibits and learn about the country's fascinating history.
Khan El-Khalili Bazaar: This bustling marketplace is a great place to explore if you're looking for souvenirs and local crafts. At Khan El-Khalili Bazaar you'll find a wide variety of goods, including spices, textiles, jewelry, and more.
Cairo Citadel: Located in the heart of Cairo, Cairo Citadel is a fortified complex that has played an important role in the city's history. You'll have the chance to explore the Citadel's many structures, including the Mosque of Muhammad Ali and the National Military Museum.
How long do guided tours of Cairo usually last?
If you're planning to visit Cairo, you might be wondering how long Cairo guided tours typically last. Well, the answer is that it depends on what you want to see and do! Cairo is a city that's full of history, culture, and unique experiences, so there's a lot to explore.
For travelers who are short on time, there are one-day tours that cover the highlights of the city. These tours typically last around eight hours and might include visits to the Pyramids of Giza, the Egyptian Museum, and other popular attractions.
If you have a bit more time to spare, you might want to consider a multi-day tour. These tours can last anywhere from two to five days and allow you to dive deeper into the history and culture of Cairo. You might visit ancient mosques and temples, explore local markets, and take a Nile river cruise.
Ultimately, the length of your guided tour will depend on your interests and schedule. Be sure to choose a tour that covers the sights and experiences you're most excited about, and don't forget to leave some time for independent exploration as well!
Conclusion
Cairo guided tours offer an exciting opportunity to explore the vibrant capital of Egypt. With a rich history and a plethora of attractions, Cairo is a city that's sure to captivate travelers from around the world. Whether you're interested in ancient history, modern culture, or simply soaking up the bustling atmosphere, there's something for everyone in Cairo.
From the iconic Pyramids of Giza and the Sphinx, to the historic Egyptian Museum and the bustling Khan El-Khalili Bazaar, there are endless sights to explore during Cairo guided tours. With one-day tours and multi-day options available, travelers can choose the itinerary that suits their interests and schedule.
So why wait? Contact us now to start planning your trip to Cairo.
With nearly half a million tours already sold, and as proud recipients of the TripAdvisor "Travelers'Choice" award for a number of years in a row, you can book you private guided Cairo guide tour with absolute confidence and complete peace of mind.
Design Your Custom Egypt Tour
Explore Egypt your way by selecting only the attractions you want to visit