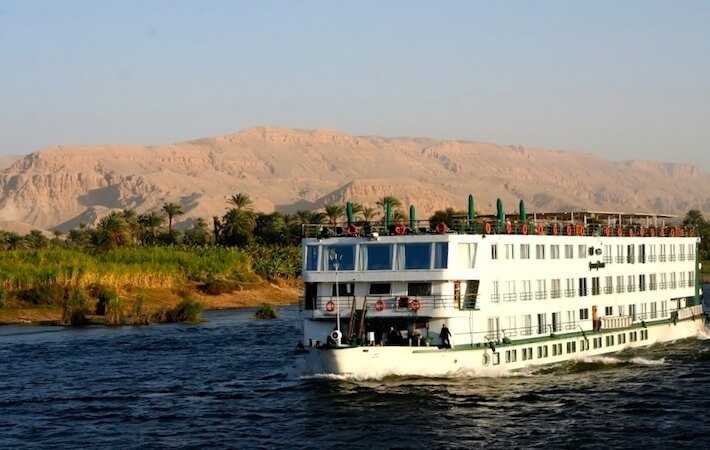 NOTE: SOLD OUT
Indulge yourself with a 5-Day Aswan to Luxor Nile cruise on board one of the most luxurious cruise liners currently operating on the mighty Nile River. Enjoy an early morning sunrise visit to the magnificent Temple of Philae; marvel at the incredible twin temples you will visit at Kom Ombo, and stroll through the Valley of the Kings, thinking about all the kings who were laid to rest there when their reigns came to an end. Visit some of Egypt's most distinguished ancient sites, and live in the lap of luxury while you cruise along the Nile from one unforgettable destination to the next.
NOTE: SOLD OUT
Egypt Christmas Holidays
Didn't find the Egypt Christmas Holiday you were looking for? See our Christmas Nile Cruise alternatives below or find your favorite Nile Cruise and simply ask us about availability during your preferred travel dates.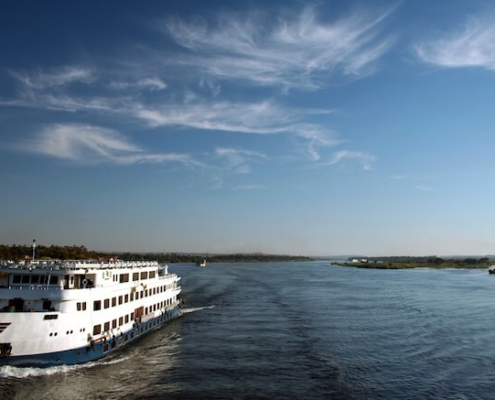 https://www.egypttoursplus.com/wp-content/uploads/2019/06/nile-cruise-at-christmas.jpg
437
710
Amar Mahallati
https://www.egypttoursplus.com/wp-content/uploads/2019/06/egypt-tours-plus.png
Amar Mahallati
2019-06-17 07:57:51
2020-02-11 06:54:07
5 Day MS Mayfair Nile Cruise at Christmas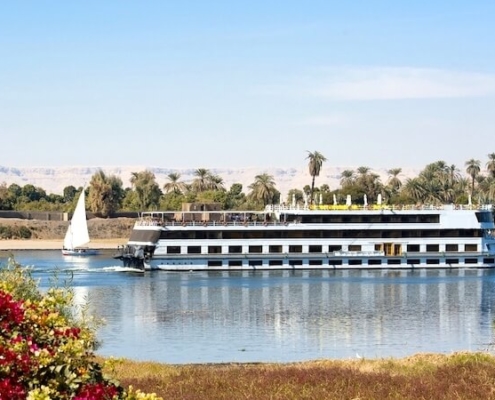 https://www.egypttoursplus.com/wp-content/uploads/2019/06/luxury-christmas-nile-cruise.jpg
450
710
Amar Mahallati
https://www.egypttoursplus.com/wp-content/uploads/2019/06/egypt-tours-plus.png
Amar Mahallati
2019-06-17 07:55:20
2020-01-07 12:30:16
7-Day Oberoi Philae Luxury Christmas Nile Cruise from Luxor to Aswan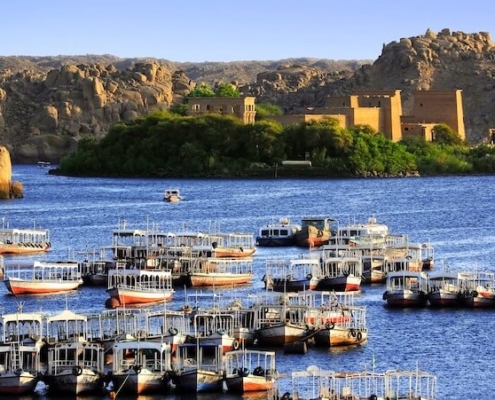 https://www.egypttoursplus.com/wp-content/uploads/2019/06/new-year-s-eve-in-egypt.jpg
451
710
Amar Mahallati
https://www.egypttoursplus.com/wp-content/uploads/2019/06/egypt-tours-plus.png
Amar Mahallati
2019-06-17 07:41:12
2020-01-07 12:31:31
New Year's Eve in Egypt - 8 Day Luxury Cruise Onboard MS Oberoi Zahra from Luxor to Aswan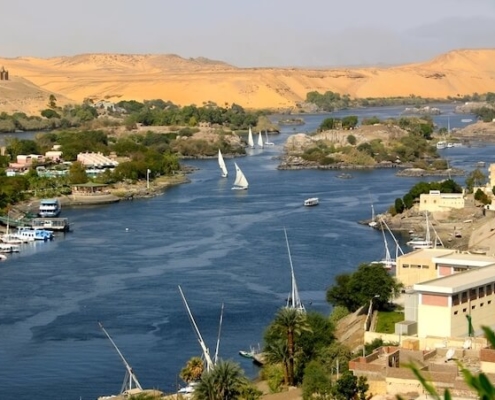 https://www.egypttoursplus.com/wp-content/uploads/2019/06/new-year-nile-cruise.jpeg
452
710
Amar Mahallati
https://www.egypttoursplus.com/wp-content/uploads/2019/06/egypt-tours-plus.png
Amar Mahallati
2019-06-16 08:33:31
2020-02-12 05:07:26
MS Mayfair 4-Day New Year Nile Cruise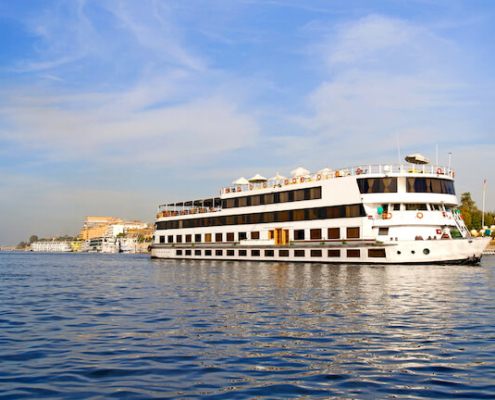 https://www.egypttoursplus.com/wp-content/uploads/2019/06/nile-cruise-in-december.jpg
432
710
Amar Mahallati
https://www.egypttoursplus.com/wp-content/uploads/2019/06/egypt-tours-plus.png
Amar Mahallati
2019-06-16 08:24:22
2020-02-11 07:57:56
4 Day Nile Cruise in December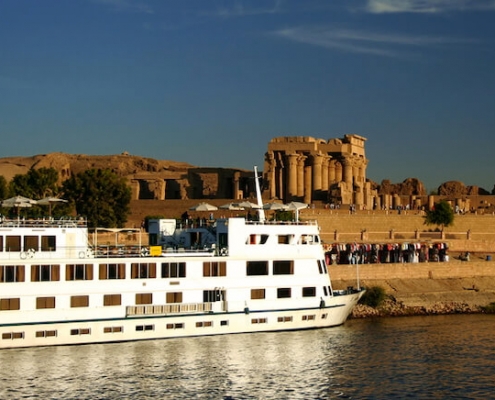 https://www.egypttoursplus.com/wp-content/uploads/2019/06/christmas-on-the-nile-2.jpg
436
710
Amar Mahallati
https://www.egypttoursplus.com/wp-content/uploads/2019/06/egypt-tours-plus.png
Amar Mahallati
2019-06-02 23:59:18
2020-01-07 12:31:44
Luxury 8-Day Christmas on the Nile Holiday Aboard Oberoi Zahra - Aswan to Luxor
https://www.egypttoursplus.com/wp-content/uploads/2019/06/christmas-in-egypt-2019.jpg
439
710
Amar Mahallati
https://www.egypttoursplus.com/wp-content/uploads/2019/06/egypt-tours-plus.png
Amar Mahallati
2019-06-02 13:45:16
2020-02-12 04:54:35
Christmas in Egypt Aboard Mövenpick Nile Cruise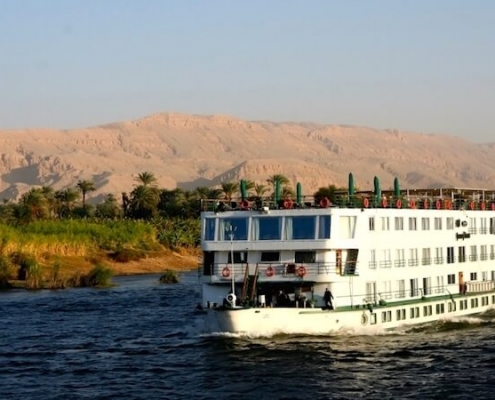 https://www.egypttoursplus.com/wp-content/uploads/2019/06/christmas-nile-cruise.jpg
450
710
Amar Mahallati
https://www.egypttoursplus.com/wp-content/uploads/2019/06/egypt-tours-plus.png
Amar Mahallati
2019-06-02 10:39:16
2020-01-07 12:26:32
Christmas Nile Cruise Aboard the Oberoi Philae River Cruiser
https://www.egypttoursplus.com/wp-content/uploads/2019/06/christmas-nile-cruise.jpg
450
710
Amar Mahallati
https://www.egypttoursplus.com/wp-content/uploads/2019/06/egypt-tours-plus.png
Amar Mahallati
2019-06-02 10:39:16
2020-01-07 12:26:32
Christmas Nile Cruise Aboard the Oberoi Philae River Cruiser