Egypt Holiday Tours is an option that you should not overlook, especially if you're thinking of planning an Egypt vacation that is different from any holiday you've ever been on, then you really need to check out our range of high quality Egypt tour packages.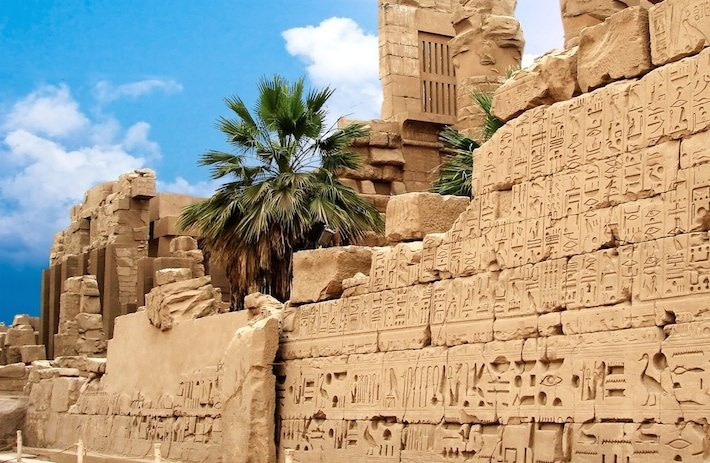 Egypt has lots of adventure and excitement in store for everyone, whether it is the ancient pyramids and temples that draw your interest or the thought of a majestic cruise down the Nile. Here are a few different tour samples that you can choose from:
Egypt Holiday Tours With Nile Cruise
This is what we refer to as Nile cruise holidays, and it is one of the classic Egypt holiday tours that make it possible for you to explore the highlights of this fascinating land. Our cruise holidays typically start in Cairo. Following the day of your arrival in the country, one of our Egyptologist guides and one of our drivers take you to see some of the best attractions in Cairo.
A private guided tour across the Great Pyramids of Giza, the Valley Temple and the Sphinx is an unforgettable adventure. Saqqarra is the next stop where you will visit the first pyramid ever built by the ancient Egyptians, the Step Pyramid of Djoser. From there Memphis is the place that will leave you transfixed.
After spending two or three nights in Cairo, you then fly to Luxor or Aswan where you board your Nile cruise boat. You then set out for a visit to the Karnak temples and the Luxor Temple with the Ram Headed Sphinx. The next day you can explore the West bank area which has the Valley of Queens, the Valley of the Kings and Queen Hatshepsut's temple.
With most of the cruises that feature in our holiday packages, each day includes at least one on-shore excursion to see some of Egypt's finest ancient monument. Don't worry, our cruises also include plenty of time for relaxing.
The Nile Cruise And Red Sea Beach Stay
Our Nile Cruise and Red Sea Stay packages are a flawless blend of Egyptian history and a luxurious Egypt vacation. They include the same awesome sightseeing in and around Cairo. During your stay in Cairo, some of the attractions you can expect to visit include the Giza Pyramids and Sphinx; the Egyptian Museum, the Step Pyramid, Memphis, and more.
After your stay in Cairo, you head to Aswan or Luxor to board a 5-Star cruise. Assuming your cruise is departing from Aswan, you will be taken to see some local attractions such as the Aswan Dam, the Philae Temple, and the Unfinished Obelisk. After sailing from Aswan, you will stop at Kom Ombo where you visit the Kom Ombo Temple. You will also stop at Edfu to see the Temple of Horus.
When you finally reach Luxor, you visit the West Bank area where you will be taken to see some more breathtaking attractions, including sites like the Valley of the Kings, Hatshepsut Temple and the Colossi of Memnon. You will also visit the East Bank to see sites like the Karnak Temple and Luxor Temple.
Depending on which travel package you have chosen, you will either head to Hurghada or you will head to Sharm El Sheikh after disembarking from your cruise. Here you will typically spend 3 or 4 days at a good 5-Star Red Sea resort. After your stay, you head back to Cairo where you will usually stay for one more night before you board your flight back home.
No matter what your choice, our Egypt travel adventures and Nile River cruises are definitely worth experiencing.
Your Egypt Holiday Tour Your Way
If you can't decide what to choose from among our existing Egypt tour packages, we can help you customize an Egypt tour to meet your exact requirements or even help you to design your own unique itinerary from scratch.