Egypt Tours from Birmingham
If you are seeing this, then you mostly have a few questions about booking and/or enjoying Egypt tours from Birmingham? The truth is, thousands of people enjoy Egypt tours from the UK every years and so can you. This post is not about trying to persuade you to book a trip to Egypt. Instead, it is only about answering some of the most frequently asked questions relating to booking trips to Egypt from the UK. You will also find a few useful tips and other potentially useful information about visiting the Land of the Pharaohs.
Top 6 Egypt Tours from Birmingham
FREQUENTLY ASKED QUESTIONS
What to See In Egypt?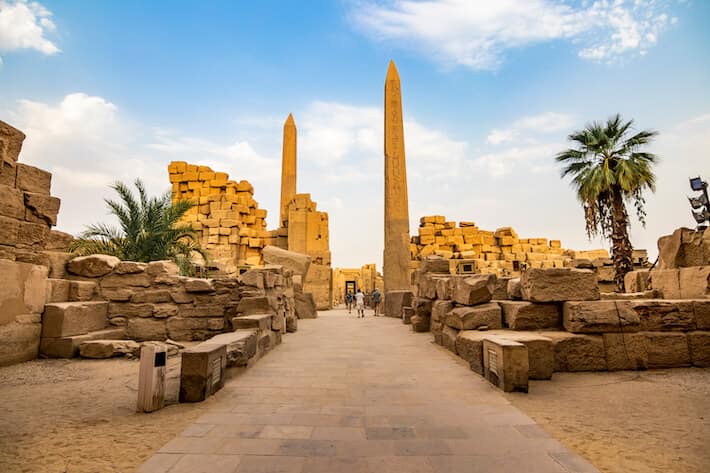 In addition to the top 5 Egypt tourist attractions listed further down the page, there are also so many other amazing things to see in Egypt. One example would be the Great Step Pyramid of Pharaoh Djozer. This pyramid which is located in an ancient royal necropolis at Saqqara was the first pyramid ever built by the Ancient Egyptians. It has also just recently reopened for visitors.
Another not-to-be-missed monument would be the magnificent mortuary temple of Queen Hatshepsut. This female pharaoh is credited with being one of Egypt's most successful pharaohs. The Sahara Desert is also home to numerous attractions which can be seen during a desert safari. And, if you are avid snorkeler or SCUBA diver, you will be pleased to know that Egypt's Red Sea coast is home to several of the world's top dive sites.
Top 5 Attractions to See in Egypt
What to Pack for Egypt?
If you are looking for  some advice about what to pack for Egypt, our recommendation would be that you should try to avoid packing any stuff which you most likely not need or use. For example, there is no need for you to pack in a lot of warm clothing. One pair of long pants and perhaps a lightweight jacket that you can wear in the evenings should be adequate. If you happen to book one of our Egypt and Jordan tour packages or any tour that includes overnighting in the desert, then a somewhat thicker jacket would be recommended.
Other essential items would include things like sunscreen lotion; a wide-brimmed hat; a pair of sunglasses; some lightweight cotton tops, and a comfortable pair of shoes. Don't forget to also pack in some swim suitable swimwear.
Distance and Flight Time from Birmingham to Egypt
The shortest flight distance from Manchester to Cairo in Egypt is approximately 2,280 miles, with an estimated flight time of approximately 4 hours and 50 minutes. These figures are based on direct flights from Birmingham to Cairo.
How to Obtain a Tourist Visa for Egypt?
British citizens and those in possession of a British passport can book and enjoy Egypt tours from Birminham without any need to visit an Egyptian embassy or consulate in the United Kingdom for an Egyptian tourist visa. They can apply online for an Egypt e-Visa prior to traveling to Egypt, or they can get a Visa-on-Arrival at Cairo International Airport or at any other international airport in the country.
Is It Safe To Visit Egypt?
Egypt is very safe for tourists. However, we do recommend against carrying unnecessary valuable around with you when you visit popular tourist attractions. We also advise against walking around alone at night in areas that look deserted and/or are poorly lit. It is also a good idea to not get involved in political or religious debates, and under no circumstances should you insult any religion or religious institution.
Anyone who has concerns about the current situation in Egypt can check the latest Egypt Travel Advisory issued by the British government prior to booking any Egypt tours from Birmingham.
Tailor Made Egypt Tour Packages from Birmingham, UK
Explore Egypt your way by selecting only your favorite attractions. Click here to design your personal Egypt trip from Birmingham.