Give yourself the holiday you deserve with our bespoke 15-Day Jordan and Egypt Tour; a vacation during which the fun and excitement never ends. Stay at the best hotels; visit the best ancient attractions, and cruise the Nile in absolute style from Aswan to Luxor.
Stand before the Great Pyramids and the Sphinx; stroll through majestic temples built by pharaohs and queens, then take to the sky and fly to Jordan. Visit Jerash; Madaba, Ajloun Castle; Mt. Nebo, and more. Cover yourself with precious mud and float on the Dead Sea, and end your tour exploring the indescribable Lost City of Petra, an ancient 6th-century city carved into rock cliffs of a desert gorge; enjoy a vacation you will never forget.
Egypt and Jordan Tours
Didn't find the Egypt and Jordan tour you were looking for? See Jordan and Egypt tour alternatives below or customize your trip here.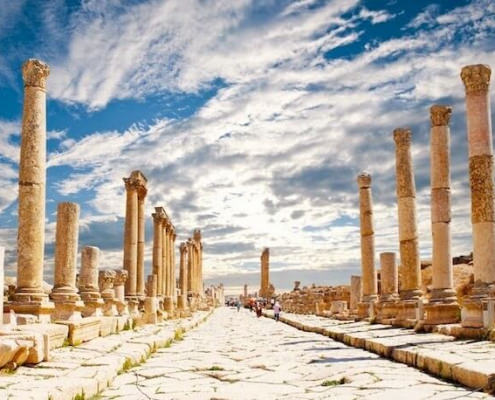 https://www.egypttoursplus.com/wp-content/uploads/2017/09/Egypt-and-Jordan-Trips.jpg
458
710
Amar Mahallati
https://www.egypttoursplus.com/wp-content/uploads/2019/06/egypt-tours-plus.png
Amar Mahallati
2017-09-12 17:49:59
2019-09-21 16:58:42
15 Day Egypt and Jordan Trip - Cairo, Nile Cruise, Dahab...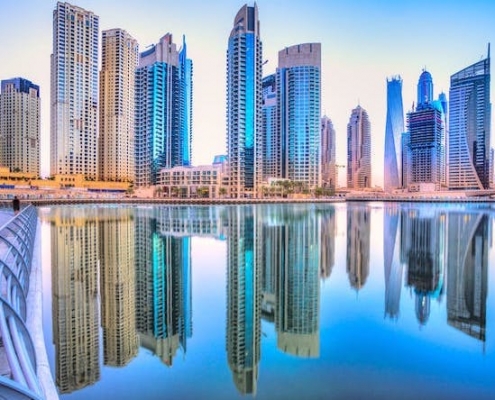 https://www.egypttoursplus.com/wp-content/uploads/2019/05/egypt-jordan-and-dubai-tour.jpg
444
710
Amar Mahallati
https://www.egypttoursplus.com/wp-content/uploads/2019/06/egypt-tours-plus.png
Amar Mahallati
2017-09-12 17:48:50
2019-09-21 16:59:04
15 Day Egypt, Jordan and Dubai Tour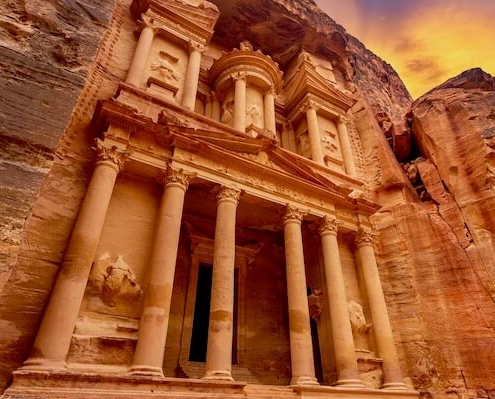 https://www.egypttoursplus.com/wp-content/uploads/2017/09/egypt-and-jordan-package.jpeg
399
710
Amar Mahallati
https://www.egypttoursplus.com/wp-content/uploads/2019/06/egypt-tours-plus.png
Amar Mahallati
2017-09-12 17:44:44
2019-10-08 09:00:31
14 Day Egypt And Jordan Package
https://www.egypttoursplus.com/wp-content/uploads/2017/08/Middle-East-Holiday-Packages.jpg
453
710
Amar Mahallati
https://www.egypttoursplus.com/wp-content/uploads/2019/06/egypt-tours-plus.png
Amar Mahallati
2017-08-27 05:51:17
2019-10-10 10:35:55
12 Day Middle East Holiday Package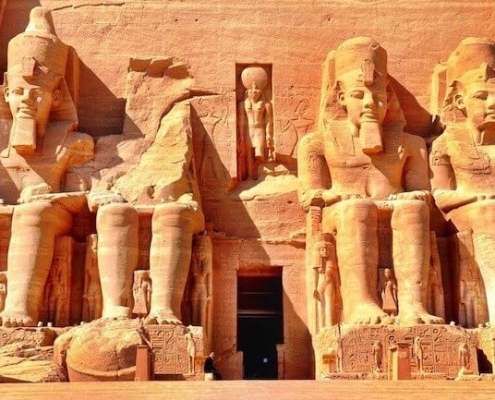 https://www.egypttoursplus.com/wp-content/uploads/2019/05/cairo-abu-simbel-nile-cruise-and-jordan-tour-2.jpg
433
710
Amar Mahallati
https://www.egypttoursplus.com/wp-content/uploads/2019/06/egypt-tours-plus.png
Amar Mahallati
2017-07-23 08:18:38
2019-10-10 10:35:27
11 Day Cairo, Abu Simbel, Nile Cruise and Jordan Tour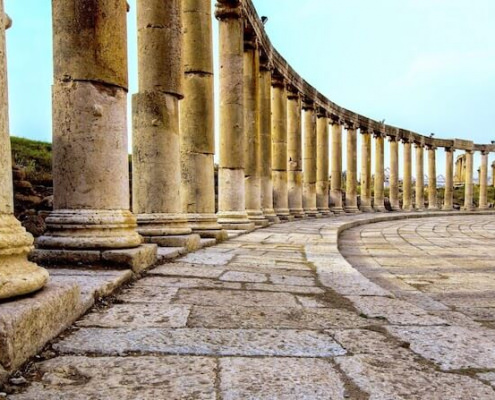 https://www.egypttoursplus.com/wp-content/uploads/2014/04/Luxury-Egypt-and-Jordan-Tour.jpg
447
710
Amar Mahallati
https://www.egypttoursplus.com/wp-content/uploads/2019/06/egypt-tours-plus.png
Amar Mahallati
2015-04-12 09:41:13
2019-09-26 08:46:30
10 Day Luxury Egypt and Jordan Tours
https://www.egypttoursplus.com/wp-content/uploads/2017/07/Jordan-Egypt-Tour.jpg
473
710
Amar Mahallati
https://www.egypttoursplus.com/wp-content/uploads/2019/06/egypt-tours-plus.png
Amar Mahallati
2014-03-30 17:50:06
2019-09-21 17:17:16
15 Day Jordan and Egypt Tour