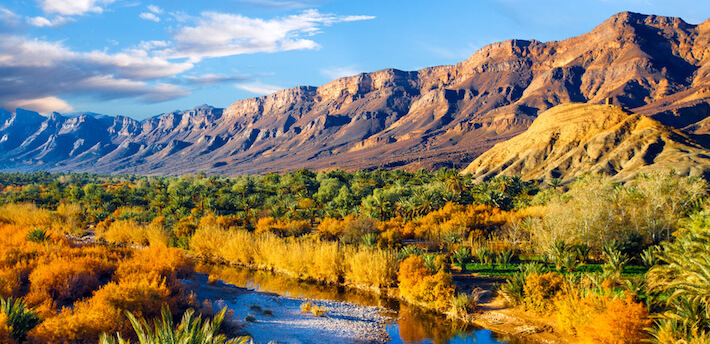 Enjoy exciting and carefree days exploring two of the world's most fascinating destinations with our bespoke 14 Day Best of Morocco and Egypt tour – A Middle East Vacation that includes a magical 5-Star Nile River Cruise you will never forget.
Visit the best attractions in Morocco's most famous cities, including Casablanca, Rabat, Meknes, Fez, and Marrakech, and then board a flight to Egypt, the cradle of human civilization. Stand before the Great Pyramids of Giza at Cairo, shop at timeless bazaars, then transfer to Luxor and embark on your cruise of discovery through the heart of the Nile River Valley. Disembark at Aswan, fly back to Cairo, and bid farewell to the fascinating world of the Pharaohs.
Egypt and Morocco Tours
Didn't find the Egypt and Morocco tour you were looking for? See alternatives below or customize Morocco and Egypt tour here.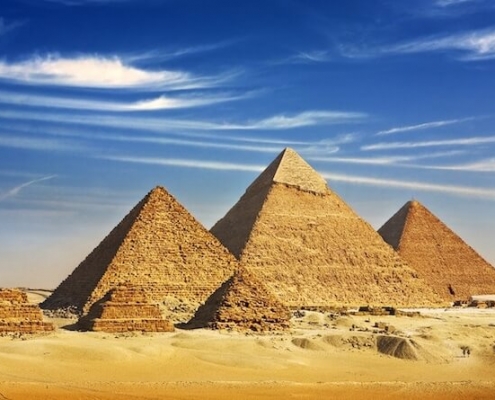 https://www.egypttoursplus.com/wp-content/uploads/2019/05/middle-east-tour.jpg
445
710
Amar Mahallati
https://www.egypttoursplus.com/wp-content/uploads/2019/06/egypt-tours-plus.png
Amar Mahallati
2019-05-05 06:15:30
2021-03-31 05:39:00
23 Day Middle East Tour: Morocco, Egypt, Jordan, Dubai, Abu Dhabi
https://www.egypttoursplus.com/wp-content/uploads/2019/05/spain-portugal-morocco-egypt-tour.jpg
474
710
Amar Mahallati
https://www.egypttoursplus.com/wp-content/uploads/2019/06/egypt-tours-plus.png
Amar Mahallati
2019-05-04 07:09:58
2021-04-09 03:14:08
22 Days: Spain, Portugal, Morocco, Egypt Tour [Small Group Tour]
https://www.egypttoursplus.com/wp-content/uploads/2017/09/Spain-Morocco-and-Egypt-Tours.jpg
471
710
Amar Mahallati
https://www.egypttoursplus.com/wp-content/uploads/2019/06/egypt-tours-plus.png
Amar Mahallati
2019-02-20 10:35:20
2020-10-12 09:32:53
21 Day Spain, Morocco and Egypt Tour
https://www.egypttoursplus.com/wp-content/uploads/2014/06/Morocco-And-Egypt-Tours.jpg
474
710
Amar Mahallati
https://www.egypttoursplus.com/wp-content/uploads/2019/06/egypt-tours-plus.png
Amar Mahallati
2014-06-23 06:46:11
2020-10-12 10:18:42
14 Day Morocco And Egypt Tour [Small Group Tour]