2 Hour Sharm El Sheikh ATV Safari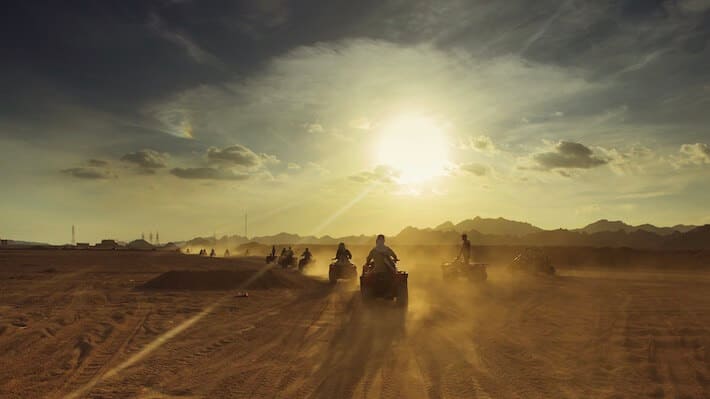 Our incredibly affordable Sharm El Sheikh ATV Safari allows even budget-conscious travelers to enjoy an unrestrained sense of freedom. A sense of freedom that is beautifully entwined with the thrill that comes from being on a quad bike in the desert. Feel the wind in your hair as you open the throttle and speed away across the desert sands. Enjoy a spectacular sunrise or sunset and two hours of non-stop excitement that will leave you longing for more.
Notes: Tours Run: Everyday / Type of Tour: Group Tour / Duration: About 2 hours / Departure Time: About 05h00 or 16h00
Sharm El Sheikh Tours
Didn't find the Sharm El Sheikh Tour you were looking for? See Sharm El Sheikh ATV Safari alternatives below or customize your tour here.
Design Your Custom Egypt Tour
Explore Egypt your way by selecting only the attractions you want to visit