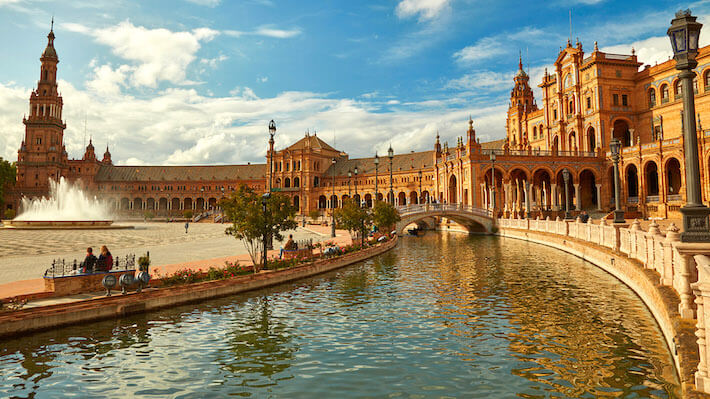 Secure your share of paradise with at unforgettable 14 Day Small Group Tour of Spain and Morocco; a journey of non-stop discovery in two amazing destinations. Enjoy the benefit of being accompanied by highly experience guides, each an expert in their field; enjoy luxurious accommodation; mouthwatering cuisine; unimaginable hospitality, and unrivaled professionalism from beginning to end with a tour operator that has bringing dreams to life with high quality package tours ever since 1955.
Join us as we take in the fascinating sights that are waiting for you in Spain and Morocco; shop in lively and charismatic bazaars; visit ancient historical monuments; relax in the sun, and so much more.
NOTE: These are group tours that depart every Wednesday

Morocco and Spain Tour Packages
Didn't find the Morocco And Spain Tour you were looking for? See Spain and Morocco Tour alternatives below or customize your dream tour here.
https://www.egypttoursplus.com/wp-content/uploads/2019/05/spain-portugal-morocco-egypt-tour.jpg
474
710
Amar Mahallati
https://www.egypttoursplus.com/wp-content/uploads/2019/06/egypt-tours-plus.png
Amar Mahallati
2019-05-04 07:09:58
2020-02-26 18:42:14
22 Days: Spain, Portugal, Morocco, Egypt Tour [Small Group Tour]
https://www.egypttoursplus.com/wp-content/uploads/2017/06/spain-morocco-portugal-tour.jpg
449
710
Amar Mahallati
https://www.egypttoursplus.com/wp-content/uploads/2019/06/egypt-tours-plus.png
Amar Mahallati
2019-02-19 05:11:45
2020-02-27 10:35:51
15 Day Small Group Tours of Spain, Portugal and Morocco
https://www.egypttoursplus.com/wp-content/uploads/2019/02/Small-Group-Tours-of-Spain-and-Morocco.jpg
454
710
Amar Mahallati
https://www.egypttoursplus.com/wp-content/uploads/2019/06/egypt-tours-plus.png
Amar Mahallati
2019-02-18 22:43:23
2020-02-27 10:36:13
14 Day Small Group Tour of Spain and Morocco