Vacation packages to Egypt allow visitors to enjoy all the amenities in Egypt, along with all the many historical sights. Cruise the Nile, trek in the Western or Eastern deserts, or experience the world's best diving opportunities. There really are Egypt vacation packages to suit one and all, regardless of what your limitations or budget are.
Browse Vacation Package Categories
Duration: 4 Days • 5 Days • 6 Days • 7 Days •  8 Days • 10 Days • 12 Days • 14 Days • 15 Days
Type: Budget • Cairo • Classical • Diving • Honeymoon • Luxor • Luxury • Nile Cruise • Sahara
Egypt & Beyond: Dubai • Jordan • Morocco • Turkey
Tailor-made: Click here to easily build your personal dream vacation and get a quote
Vacation Packages To Egypt
Traveling to an exotic land where you don't speak the language or know the streets and driving laws can make for an unpleasant experience. This is the reason that so many people sign on for Egypt tour packages.
Among the most popular destinations of this kind is Egypt, and vacation packages to Egypt provide a wide variety of destinations and options. They can be "all inclusive" and provide a visitor with days of activities and tours. They can also be more of a resort-style vacation which includes accommodation, meals and a range of activities from which a guest can select their options.
Egyptian Vacation Packages Beyond The History
Visitors can choose from Nile River cruises, Egypt diving holidays, or even a combination of historic, scenic or luxury Egypt tour packages. The way to determine the best choice is simply to decide what you want to see during your stay.
For example, if someone is heading to Egypt to visit the pyramids of Giza, the Cairo Museum and see the most famous historical sights, they would want to choose from the many classic Egypt packages that offer guided tours, accommodation and entrance into such areas as Luxor and the temples of Karnak, the Valley of the Kings, as well as a chance to sail along the cruise the Nile in a dahabiya or felucca.
Of course many people enjoy vacation packages to Egypt that are all about the luxury and excitement of the "Red Sea Riviera" that encompasses most of the eastern coast of continental Egypt and portions of the Sinai Peninsula. This area is famous for its many luxury resorts, world-class diving and snorkeling, and it's a destination for urban Egyptians as well as many Middle Eastern and European peoples as well.
Into The Desert
There are also many vacation packages to Egypt designed for those hoping to explore the Sahara and the western regions of Egypt. Visitors would be able to visit the five oases, meet such fascinating people as the Bedouins and other tribes. At the same time, they would get to see many natural wonders, including the famous "White Desert" and the "Black Desert".
Back Into History
Finally, there are a lot of vacation packages to Egypt for those interested in exploring the history and scenery of the Sinai Peninsula. Guests can plan to view the world's oldest functioning monasteries and many Biblical sites, including Mount Sinai. Along with this, they can also explore the canyons (wadis) that bring many hikers and trekkers to the region.
Egypt is a fascinating and exciting land, and this is the reason there are so many vacation packages to Egypt available today.
If you are planning a trip to Egypt, why not let our service help you plan the most memorable and comprehensive experience possible? All our Egypt tour packages are private and fully customizable. You really can have your vacation package to Egypt your way when you travel to Egypt with us.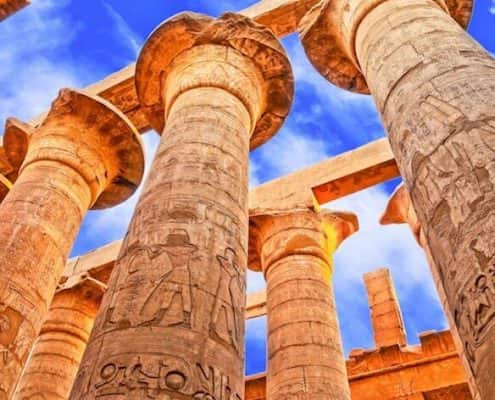 https://www.egypttoursplus.com/wp-content/uploads/2018/01/Luxury-Holiday-to-Egypt.jpg
472
710
Amar Mahallati
https://www.egypttoursplus.com/wp-content/uploads/2019/06/egypt-tours-plus.png
Amar Mahallati
2017-04-05 21:29:06
2020-11-27 10:18:46
13 Day Egypt Luxury Holiday – Cairo, Nile Cruise, Red Sea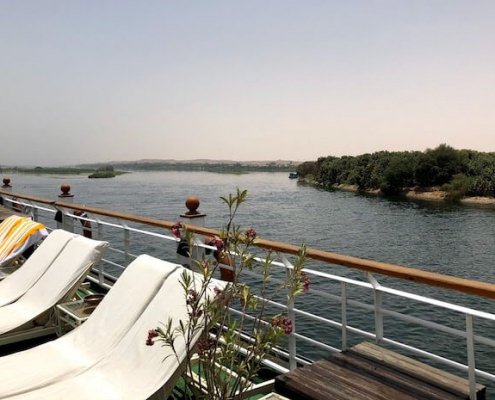 https://www.egypttoursplus.com/wp-content/uploads/2014/04/Egypt-Luxury-Tour-Package.jpg
465
710
Amar Mahallati
https://www.egypttoursplus.com/wp-content/uploads/2019/06/egypt-tours-plus.png
Amar Mahallati
2017-04-05 21:27:22
2020-07-02 11:24:42
12 Day Cairo, Nile Cruise, Hurghada Tour w/ Diving Option
https://www.egypttoursplus.com/wp-content/uploads/2014/03/Egypt-Vacation-Packages-Ram-headed-sphinxes-in-Karnak-Temple-Luxor.jpg
473
710
Amar Mahallati
https://www.egypttoursplus.com/wp-content/uploads/2019/06/egypt-tours-plus.png
Amar Mahallati
2018-11-29 07:23:32
2020-08-01 09:50:00
Amazing Vacation Packages To Egypt To Suite All Ages And Tastes