One of the best way to travel to El Gouna is by having a visit to the town included in one of our private Egypt tour packages. This can be done quite easily when you book your personal Egypt tour with us because all of our tours and Nile cruise holiday packages are fully customizable.
El Gouna is a tourist resort that is owned by Orascom Hotels and Development. Like many other resorts, it too is stationed on the Red Sea coast in Egypt. It is primarily known for its watersports, beaches and its network of canals, that allows many houses to have their own strip of beach.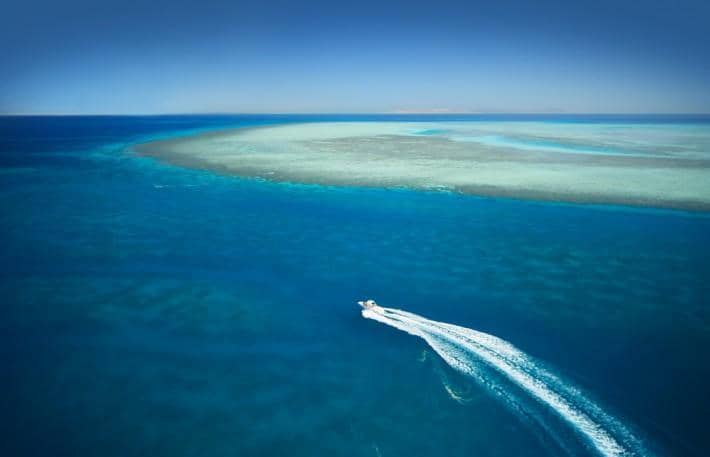 Design Your Custom Egypt Tour
Explore Egypt your way by selecting only the attractions you want to visit
Travel to El Gouna
El Gouna is categorized into three major areas of commerce Downtown, Tamr Henna Square and the Abu Tig Marina. What is the best way to travel to El Gouna Downtown, Tamr Henna Square and the Abu Tig Marina? It largely depends where you are coming from.
American travelers will first have to fly to Europe from a major city so that they can find at a closer stop to Africa. Frankfurt, Germany and Amsterdam International are common stop airports. Once you are in Europe you only have one more stop to make. The closest airport to El Gouna is Hurghada International Airport.
If you travel to El Gouna from Europe you can fly directly to Hurghada International Airport. Package vacations are sold by almost all charter travel companies. Many of our own clients who choose to visit El Gouna do so after enjoying a Nile cruise from Aswan to Luxor. We meet them when the disembark from their cruise in Luxor, and then we transfer them to El Gouna.
Getting Around
Once there, you can get around via ferry trips across the lagoon (these cruises run about every half hour). You can walk the distance or can hail a cab.
Cab drivers have to be dealt with cautiously. They don't like to receive a large amount of money only to be requested to give back change. In fact, they may even try to haggle you out of more money, claiming that the meter is broken or any other number of convenient excuses. This is why it's best to research the price of cab fare in El Gouna so you can be confident of your money spending habits.
What about ferry rides? Ferry rides can be bumpy but they provide wonderful scenery, particularly for a resort community that's already quite breathtaking.
There is also busing accommodation in El Gouna, courtesy of bus companies like El Gouna Bus Station (and stations like Sidi Gaber), which provide take offs every few hours. If you want to take in the scenery, a bus ride and a ferryboat are two vehicles that can help you relax. Buses are air conditioned and usually come with a hostess trolley service. El Gouna can be reached between the stations of Cairo to Hurghada.
Why not try walking local distances if you have a good pair of sandals or tennies? After all, El Gouna does consist of a wonderfully relaxing atmosphere of beaches, water activity, sporting and outdoor life. Make plans to visit El Gouna so you can get around safely and on time for your next Egypt vacation.
Design Your Custom Egypt Tour
Explore Egypt your way by selecting only the attractions you want to visit
Country Specific Egypt Tour Information
Looking for more information before you decide? We have a specific international guide covering the most important points you need to be aware of before traveling to Egypt.