Our Egypt and Greece Tours have been designed to be so much more than just a vacation. They have instead been meticulously crafted to ensure that your visit to these two phenomenal destinations will be a travel experience unlike anything you have ever imagined.
Affordability, and unrivaled quality come together seamlessly in Egypt and Greece combination tours which are all about you.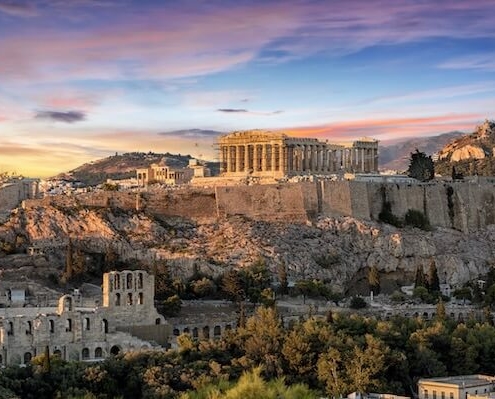 Enjoy an ideal vacation with our 14-day Egypt and Greece Combination Tours: a Greek Islands break with an Athens tour, followed by Cairo and a Nile Cruise.
https://www.egypttoursplus.com/wp-content/uploads/2020/03/egypt-and-greece-combination-tours.jpeg
399
710
Amar Mahallati
https://www.egypttoursplus.com/wp-content/uploads/2019/06/egypt-tours-plus.png
Amar Mahallati
2020-03-23 11:08:23
2021-01-06 10:33:21
14 Day Egypt and Greece Combination Tours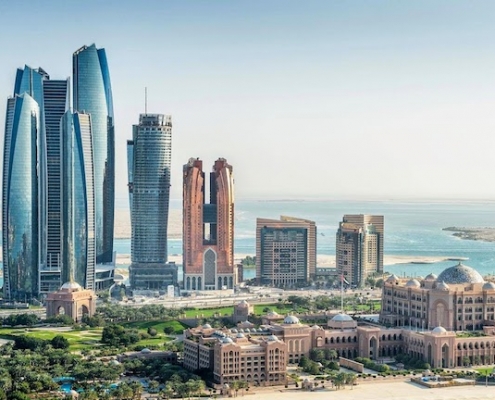 Immerse yourself in a world of history and indescribable magnificence with a bespoke 21-day Greece, Turkey, Egypt, Dubai, Abu Dhabi tour.
https://www.egypttoursplus.com/wp-content/uploads/2019/05/greece-turkey-egypt-dubai-abu-dhabi-tour.jpg
432
710
Amar Mahallati
https://www.egypttoursplus.com/wp-content/uploads/2019/06/egypt-tours-plus.png
Amar Mahallati
2019-05-04 07:43:54
2020-11-23 10:27:25
21 Day Greece, Turkey, Egypt, Dubai, Abu Dhabi Tour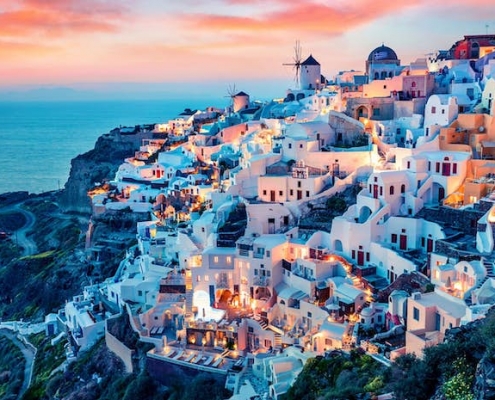 Nourish your mind, body and soul with a deluxe 19-day Turkey, Greece, Egypt tour; an affordable and totally flawless once in a lifetime travel experience.
https://www.egypttoursplus.com/wp-content/uploads/2019/05/turkey-greece-egypt-tour.jpg
465
710
Amar Mahallati
https://www.egypttoursplus.com/wp-content/uploads/2019/06/egypt-tours-plus.png
Amar Mahallati
2019-05-03 04:40:45
2020-11-23 10:27:41
19 Day Turkey, Greece, Egypt Tour
Learn more about Egypt and Greece Tours...
Egypt and Greece Tours
Follow in the footsteps of explorers and pharaohs with our epic Egypt and Greece Tour Packages; unforgettable travel experiences in two incredible destinations. Every year, millions of people flock to Egypt to see its ancient pyramids, temples and tombs, while millions of others flock to Greece to admire classic architecture; dine of fine cuisine, and enjoy lazy days on the country's beautiful beaches. The good news, for people who are passionate about travel, is that you can now visit both of these indescribable destinations in a single high caliber, high quality tour which is surprisingly affordable too.
Enjoy visiting many of Egypt's most prized ancient monuments, including the Giza Pyramids and the Sphinx; Valley of the Kings; Karnak Temple Complex; the rock-cut Temple of Queen Hatshepsut and so much more. Succumb to the magic of Athens, and then soak up the sun on the sun-kissed islands of Greece, all in a single vacation which can be tailored to meet your own exact individual needs.
And, just when you thought it couldn't get any better, it does, because no matter which one of our Egypt and Greece tours you choose, you will almost certainly get to experience a magical 5-Star Nile River cruise as well.
Welcome to the Land of the Pharaohs
Our Egypt and Greece tours typically begin in Cairo, and from the moment you step off the plane, you will immediately know that you are in good hands. No matter what time you arrive, your tour manager will be at the airport waiting for you, and one of our drivers will also be standing by outside the airport, ready to whisk you away to the hotel where you will be staying. In fact, you will never arrive at, or leave from airports without one of our representatives being there for you.
Most of our tour packages include a Nile River cruise, in which case you will only be in Cairo for two or three days before you fly to Aswan or Luxor for your cruise. While in Cairo, you can expect to see some of Egypt's best attractions, the Great Pyramids of Giza; the Sphinx, and the remarkable Egyptian Museum.
Depending on which of our Egypt and Greece tours you choose, you may also visit several other attractions in the city, as well as a few others which are just a short drive away, such as the ancient Saqqara necropolis which is home to the first pyramid ever built.
Cruising the Nile in Style
The Nile River cruises which feature in our Egypt and Greece tours run from Aswan to Luxor or from Luxor to Aswan, and typically include 4 nights on board the vessel with full board and lodging. Regardless of what direction you sail in, you can be sure that you will be taken to see several of Egypt's most cherished ancient attractions in Luxor, Edfu, Kom Ombo and Aswan.
During your Nile cruise excursions, you will be part of a small group of our other clients, and one of our English speaking Egyptologist tour guides will accompany you to all the sites you visit. Nile River cruises are designed to be a perfect combination of sightseeing and relaxation, so in addition to visiting several indescribable ancient monuments such as the Valley of Kings, Temple of Queen Hatshepsut; Karnak, Temple of Philae and more, you will also have ample time for relaxing on board the vessel.
Goodbye Egypt, Hello Greece
After your magical Nile cruise ends, we'll put you on a flight back to Cairo where you will spend one more night before you depart for Athens. After air travel, most people just want to have some time for relaxing, so once we have got you checked-in at your hotel in Athens, you will then have the rest of the day to yourself.
Generally speaking, your second day in Greece is when you will be taken for a wonderful tour of Athens. These are typically half-day tours, which then allow you to have the second half of the day to explore this incredible city on your own. With all of our current Egypt and Greece tours, your remaining days in Greece are all about quality leisure and relaxation time; they about relaxing and soaking up the sun on some of Greece's most popular islands such as Mykonos and Santorini, both of which are famous for their marvelous beach and their laid back carefree lifestyles.
Even if you happen to book one of our Egypt and Greece tours which also feature one or more other destinations, such as Turkey for example, your time in Greece will be predominantly about relaxing rather than sightseeing. However, since we also offer Customized Egypt and Greece Tours, we can tailor any of our existing tours to meet your needs exactly, or we can work with you to create a totally unique tour from the ground up.
What Is and What Is Not Included in our Egypt and Greece Combination Tours
We have tried to include as much as we possibly can in our Egypt and Greece tour packages, and we have done this for two reasons. First, we want to continue giving our clients the best possible value for their money, just as we have been doing ever since 1955. Secondly, we want to provide our clients with a travel experience which is as carefree and as hassle free as it possibly can be. Okay, so let's take a brief look at what all is included when you book Egypt and Greece tours through us:
Accommodation – Our Egypt and Greece tours include all hotel accommodation throughout your tour, along with full-board accommodation on any and all Nile River cruises. As a general rule, we only book our clients into some of the very best 4 and 5 star hotels, either on a bed and breakfast basis, or on a half board basis.
Meals – Daily hotel breakfasts are always included in the price of our Egypt and Greece tours, and in many cases, so are certain other meals. All our tour itineraries show clearly which meals are included so that you are not suddenly confronted by any unpleasant surprises along the way.
Transport – All transport within the various countries you visit is included in the price of our tours, including clean and modern air-conditioned airport and hotel transfers during tours. The cost of domestic flights and ferry tickets are also included.
Tours and Guides – All tours, as well as all the sites and monuments mentioned in our Egypt and Greece tour itineraries are also included in the price of our tours, and you will also be accompanied by expert guides during all tours and excursions.
At Egypt Tours Plus, we believe in honesty and transparency, and we can guarantee you that with us, there are never any hidden costs. If anything is not included in the price of our Egypt and Greece tours, it will be stated clearly in the itineraries and/or in the "What is Included" section which you can access by clicking on the relevant tab located on the left hand side of our tour pages. For the most part, the only things which are not included in the price of our tour packages are:
International Airfare – Our tours do not include international airline ticket. In other words, if you book an Egypt, Greece and Turkey tour, we do not cover the cost of your flight to Egypt; your flight from Egypt to Greece; from Greece to Turkey, or your flight home from Turkey.
Entry Visas – Our tour prices do not include the cost of entry visas for any of the countries which feature in your chosen tour package. Visitors are responsible for obtaining any and all necessary visas, although we are nowadays able to assist many of our clients with Egyptian visa processing, depending on which passport they are going to be traveling on.
Optional Tours and Excursions – Some of our tour packages may offer "optional" tours or activities and the cost of these are not included in the standard price of our tours. Some examples of this would be Hot Air Balloon rides; Sound and Lights Shows at places like the Giza Pyramids; entry to the Tomb of King Tutankhamen, and etc. Again, things like this are always laid out very clearly in our itineraries.
Certain Meals – Tour prices do not include meals other than those which are clearly shown in our itineraries
A Magical Egypt and Greece Vacation in every Way
Our Egypt and Greece tours have been masterfully created to be one thing and one thing only: a magical and totally unforgettable travel experience which is guaranteed to leave you with a million memories which you will be able to cherish forever and ever. The magic simply doesn't stop; from the moment you arrive to the moment you leave, and you can be sure that our friendly and highly professional travel specialists will have you back covered every step of the way. The really has never been a better time to visit these two phenomenal holiday destinations.
https://www.egypttoursplus.com/wp-content/uploads/2019/05/egypt-and-greece-tours.jpg
473
710
Amar Mahallati
https://www.egypttoursplus.com/wp-content/uploads/2019/06/egypt-tours-plus.png
Amar Mahallati
2019-05-30 07:50:26
2020-03-23 11:09:57
Egypt and Greece Tours