The best Egypt tours should always include a series of tours that take tourists to the wondrous ancient Egyptian monuments located up and down the Nile River Valley. While this is one of the reasons for a trip to Egypt, there are other destinations in the country that help to bring the millions of visitors taking vacations in Egypt each year.
Below we have listed our recommended Egypt tours for 2019 based on top-ratings and popularity from previous years. While these are definitely among the best Egypt tours for 2019 remember that you can customize any of our Egypt tour packages making it the best tour of Egypt based on your exact dreams and wishes.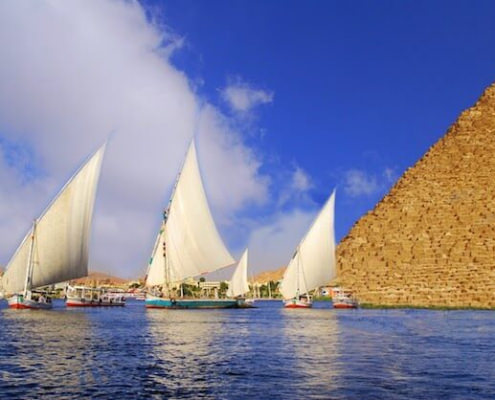 Lose yourself in Cairo; rediscover yourself on the Nile, rejuvenate yourself in the Red Sea. An epic 12 Day Cairo, Nile cruise and Red Sea stay.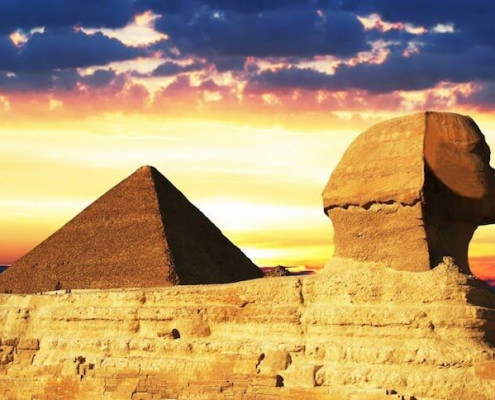 Discover the ultimate historical attractions in Cairo; visit Luxor and sail to Aswan in absolute style with a 10 Day Luxury Nile cruise and Cairo tour.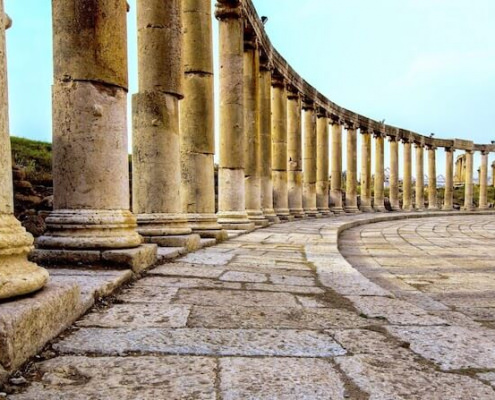 Experience two countries, two cultures and history spanning thousands of years; experience true Middle Eastern magic with luxury Egypt and Jordan tours.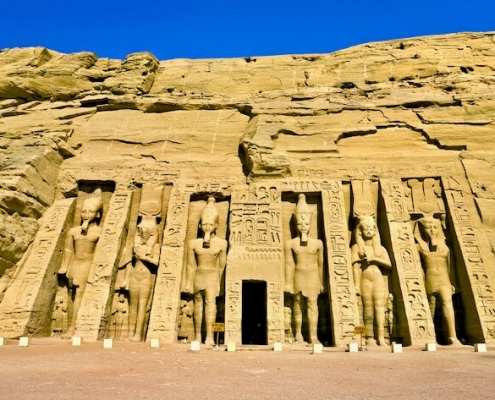 Enjoy non-stop sightseeing in unrivaled elegance and style with our high caliber 8 Cairo to Abu Simbel Tour with Nile Cruise from Aswan to Luxor.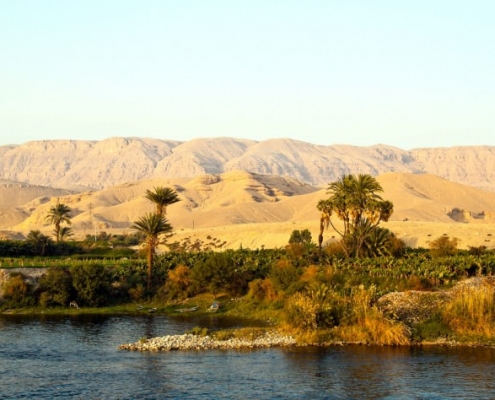 Welcome to 8 days of discovery and 8,000 years of history; explore sites half as old as time and cruise the Nile in style – An 8 Day Egypt Holiday Tour.
Discover just how amazing Egypt is with our Best of Egypt Tour: 8 days of non-stop sightseeing; Cairo, Luxor, Edfu, Aswan and a Nile River cruise.
Learn More About the Best Egypt Tours...
The Best Egypt Tours for 2019 – Nile River Cruises, Ancient Pyramids and Lots of Sightseeing
Egypt is timeless and allows people of every age or era to step back into a world of beauty and fascinating mystery. With headlines telling of amazing discoveries still occurring in our modern era, it makes sense to consider the best Egypt tours for 2019.
As you might imagine, the locations for the finest options in Egyptian tours do not change much, and yet with more and more travellers arriving, different types of journeys become available. Just consider that you can enjoy such options as:
With so many options for Egypt tours in 2019, you may need help making your choice.
Tips for Choosing from the best Egypt Tours for 2019
As the title above implies, the options for your Egypt tours in 2019 include visits into the deserts around Egypt, tours along the Nile, visits into famous tombs, and explorations of historic cities. And it is up to you to decide just what your ideal tour would include. Let's look at a few of your options.
It is safe to say that any visit to Egypt should include a bit of time on the world-famous Nile. With its natural beauty, its many historic sites and its importance to the people and culture of Egypt, it is the perfect focus or key element in unforgettable Egypt tours in 2019. When you book a Nile cruise holiday, you can take in the best sights of:
And though there are a tremendous number of historic sites along the waters, you may want your Egypt tours in 2019 to emphasize classic destinations. This can mean:
Of course, you can roll both the Nile and classic tours together to enjoy luxurious tours of Egypt that blend land and water travel. These are often tours that take in multiple areas of the country, and so luxury Egypt tours in 2019 could include air travel, train rides, and sailing in dahabiya Nile cruises. Destinations could include:
Alexandria
The Red Sea Riviera and Sharm el Sheikh
Historic spots like Sakkara and its pyramids
Luxor and its overload of ancient monuments
Aswan and the High Dam, and more
And even if you opt to book a budget Egypt tour, you can find yourself setting foot amongst the same famous sites. You might do a great deal of travel by train and pay a visit to the many beloved spots spread out along the length of Egypt. You might also enjoy a tour that focuses specifically on Cairo alone as all or part of your best Egypt tours 2019.
What to Expect From the Best Egypt Tours in 2019
So, you see that your options for Egypt tours in 2019 range from land-based to cruising tours and spread from points at the southernmost region of Egypt, such as Abu Simbel, Lake Nasser and Aswan, or as far north as Cairo and Alexandria. You can opt to head into the desert or over to the Red Sea. You can combine all of these activities or even just stay in a single area, such as Cairo alone.
Yet, there are also many different activities that you can enjoy during the tour. For example, sailing in a felucca or a dahabeeyah can be part of the experience, and professionally guided land tours are typically part of any visit to Egypt. Walk through the different tombs in the Valley of the Kings or head into the desert on a 4×4 to reach such exotic locations as Bahariya Oasis.
Whether you dream trip in Egypt is about tombs or natural wonders, magical bazaars and markets or drifting along the famed river, it is all possible.
Recommended Reading:
Tips to Plan Your Dream Trip in 2019
If you want the best tours of Egypt in 2019 based on your personal dreams and wishes, you need to begin with your list of must-see sights. Here's how to plan that trip:
List the attractions you wish to visit in and near Cairo – Because most travellers arrive in Cairo, you must spend at least a day or two visiting its many sites. Nearby is the Giza Plateau, the pyramids in the area around Dahshur (which includes the Black, the Bent and the Step Pyramids), and even the Faiyum Oasis just south of the city
Consider the Ancient Egyptian sites you might like to see – These are often found along or near the Nile, as well as on the many islands dotting its course.
Think of the destinations that are not typically part of a tour – Alexandria is a city that could easily be an entire tour on its own, the Red Sea region of Egypt is dotted with lovely resorts and attractions, and the Western Desert is home to historic Oases and amazing natural wonders
Consider if you wish to savour an experience – Do you want to take a 4×4 into the desert, ride a camel, sail on the Nile or Lake Nasser? Don't forget all of the dining and shopping!
Also, remember that you'll want to book at a time when the activities you wish to enjoy are comfortable and the season is not yet too warm to allow explorations into the many beautiful attractions.
When ready to proceed then simply go here, fill out the form and get help from our professional tour consultants who are standing by to help you create the best Egypt tour possible.
Use these tips to begin planning the best tour of Egypt for 2019. You don't have to limit yourself to just one adventure, either. We have options that can allow you to finish up with one journey and embark on another! This could even include other sites in the Middle East, such as Jordan or Morocco!
At Egypt Tours Plus, you will find a dizzying array of wonderful packages and choices for tailor-made journeys. With options for trips as brief as four or five days, but as long as 15, you are sure to find the very best Egypt tours for your 2019 holiday.