Egypt and Turkey Tours are powered by antiquity! Explore incredible history and culture when traveling through Egypt and Turkey, visiting the highlights of Cairo and Istanbul. Experience spectacular sights, including the Great Giza Pyramids in Cairo; the Valley of the Kings at Luxor, the Abu Simbel Temples near Aswan, and the Topkapi Palace; the Blue Mosque, Cappadocia and so much more in Turkey.
Find your dream trip to Egypt and Turkey now and propel yourself back in time. Lifetime memories are guaranteed!
Design Your Custom Egypt And Turkey Tour
Explore Egypt and Turkey your way by selecting only the attractions you want to visit
Click here to learn more about the amazing beauty of Egypt and Turkey tours
The Amazing Beauty Of Egypt And Turkey Tours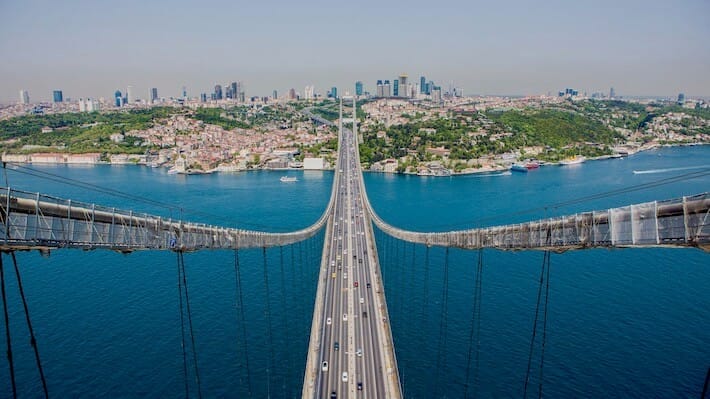 For those enchanted by the sight of minarets; mosques; Roman ruins or pyramids, a good travel package featuring Egypt and Turkey can seem like a dream come true. There is so much to see in these two mysterious and magical places. In fact, it can be easy to feel overwhelmed if you try to plot out a tour on your own. After all, you may find yourself dedicating days on end to exploration of historic and scenic Istanbul, but what about Cappadocia, Izmir or trendy Bodrum?
It would be easy enough to spend a lifetime wandering the many scenic beauties of Turkey alone, and when you want to also visit someplace as immense and as diverse as Egypt, it is going to take a knowledgeable travel specialist to help you enjoy the very most from your stay. This is why the many Egypt and Turkey tours from EgyptTourPlus are a remarkable find.
Enjoy Options With Specialized Egypt And Turkey Tour Packages
What is your preference as you contemplate the different Egypt and Turkey tours? As the simplest example – do you think of it as touring Turkey and then Egypt, or the reverse? Is your main emphasis on visiting the sites of Egypt, or do you hope to lose yourself in the unforgettable locations that make Turkey such an eternally popular destination?
This is, of course, just the beginning. For instance, you may want to focus your Egypt and Turkey adventure on the famous bodies of water and the most celebrated cities belonging to these two countries. Perhaps you want to experience a 4 or 5 day 5 star Nile cruise and a few days exploring Cairo before enjoying several days in Turkey, sailing on the Bosphorous; roaming the streets and alleyways of Istanbul, or exploring the ancient wonders of Cappadocia. This could be just one possible theme for your visit.
Perhaps you prefer to spend more time visiting the Giza pyramids and timeless markets in Cairo, the vibrant capital city Egypt before heading to the famous underground cisterns and bazaars of Istanbul?
In order for you to enjoy the ultimate experience you need to spend a bit of time getting familiar with these two iconic locations before you choose the right tour package, a package that will allow your dreams to come to life.
Turkey As A Travel Destination
If you have heard friends or family speaking about visits to Istanbul or elsewhere in Turkey, you may have heard that it is a place where fantastic beaches and some of the world's finest resorts are found. And, while that alone might make Turkey a perfect country for you to choose to visit, there is so much more to see and experience in Turkey.
The best Egypt and Turkey tours will provide you with ample time to enjoy the sun and sand, but they will also make sure you experience the historical and cultural past of this remarkable country. There is a fascinating religious history and many religious sites to be found throughout Turkey. For instance, the Blue Mosque, the Mosque of Suleiman, and the Hagia Sophia are just a few of the "must see" attractions that lure millions of tourists to Turkey each year.
Then there are the ancient sites that most people describe with words like "breathtaking", "awe inspiring", and "amazing". These include places like the Basilica Cistern, the ruins of ancient Ionia, and the Temple of Apollo in Didyma (which is second in fame only to the oracle of Delphi). Of course, the Ephesus of Izmir is one of the famed "Seven Wonders of the Ancient World," and it too is found in Turkey.
Naturally, there are architectural and natural wonders in abundance throughout Turkey as well, and a list of must see attractions would include the world famous Topkapi Palace, multiple places in Cappadocia, including an underground city; the famed Red Valley; Pigeon Valley, and Monks Valley. In addition to all this, Turkey is also famous for its impressive markets, towers, and covered bazaars.
Clearly, you want to work with a tour company that provides all of its clients with access to such a diverse selection of sites and experiences. And the same list of options and the same level of service should apply to the many sites and attractionss offered during any tours of Egypt, too.
Where To Book Egypt Turkey Tours
When you think of Egypt and Turkey tours, don't let your imagination be limited by what others say is the "typical" visit. You can find comprehensive travel deals ranging from as little as 8 days to as many as 21 days that take in the best sites in Turkey and then go beyond the ordinary in Egypt, as well. Certainly, you will want to visit sites like the pyramids at Giza in Cairo, but what about places like the Egyptian Museum; both sides of the river in Luxor, and the Philae Temple at Aswan? To see such things may require a Nile cruise or a land tour, and some of the best companies make a good list of options available.
And, what about the amazing Western Desert? There are oases and natural wonders here that many visitors never experience. Then we also have the Red Sea coastal area of Egypt too, and of course, there is Abu Simbel further south near Lake Nasser. The Abu Simbel temples are a site not to be missed either.
Knowledgeable Guides Are Important
One thing we haven't mentioned, as we've gone on a brief, whirlwind tour of Egypt and Turkey, is that some locations require the help and knowledge of expert tour guides. For instance, as you make your way along the river on a Nile cruise it is easy enough to miss many historic sights simply because you won't know you are looking at them. Also, some spots may not be open to you without an authorized guide, and so any Egypt and Turkey tours need this sort of qualified and experienced team to ensure you get the most out of every day.
As has already been mentioned, EgyptToursPlus offers a tremendous array of Egypt and Turkey tours and packages that can allow you to visit both of these historic and magical lands during a single trip. We also have specific tours that introduce you to the many wonders of these countries individually. With flexible options and fully customizable itineraries, you can combine tours or expand on packages with extra trips or options.
No matter what your "theme", whether it is to see holy sites, historic sites, resort locations, markets, and more…the best Egypt and Turkey tours are those offered by companies like ours; companies that are run and managed by people who are as enthusiastic about Turkey and Egypt as what first time visitors are. Explore what EgyptToursPlus has available, and book your dream vacation today.