If you are planning to visit the Land of the Pharaohs, then it is highly recommended that you familiarize yourself with Egypt visa requirements before you book your flight or any Egypt tour package. As with every other country in the world, all non-Egyptian citizens entering the country are required to have a valid passport and a visa.
The overwhelming majority of tourists will enter the country through the county's main airports, and most are able to obtain a visa on arrival. These tourist visas allow a visitor to stay in the country for up to three months, and there are no restrictions when used for visiting the popular Red Sea resort areas of Taba and Sharm-el-Sheik.
Even though the citizens of many countries can get a visa on arrival, it is however recommended that anyone planning a trip to the country should determine what the Egypt visa requirements are with regards to their nationality. Keep in mind that citizens of several countries are required to obtain a visa from an Egyptian consulate or embassy prior to arriving in Egypt. If you are from one of these countries and you arrive without a visa, you will not be allowed to enter.
At the time of writing, Egypt visa requirements are as follows:
North America: All citizens of of the USA can get a visa on arrival.
South America: All South American nationals can obtain a visa on arrival.
Australia and New Zealand: All citizens can get a visa on arrival.
Europe: Citizens of all Western European countries can get a visa on arrival. Visitors from other European countries must obtain a visa before arrival in the country.
Asia: Citizens of North Korea, South Korea, China, Japan, Singapore, Maldives, Nepal and Brunei can obtain a visa on arrival. Citizens of other Asian countries need to apply for a visa prior to arrival.
Africa: The citizens of all African countries must obtain a visa prior to arrival in Egypt.
Egypt Visa Requirements for Citizens of Arab Countries
Citizens of the following Arab countries are exempt from visa requirements: Saudi Arabia, Bahrain, Kuwait, United Arab Emirates, Jordan, Yemen, Geboti, Syria, Oman, Qatar, and Libya.
Citizens of the following Arab countries must obtain a visa for Egypt prior to arrival in the country: Palestine, Iraq, Lebanon, Morocco, Tunisia, Algeria, Somalia, Sudan and Mauritania
Entry Visas
In addition to "tourist" visas, there are two other types of visa, an "Entry visa" and a "Transit visa". An entry visa is for a non-Egyptian citizen visiting the country for a purpose other than tourism. For example, a business professional; a student, or a person studying the ancient ruins would require an entry visa.
Additionally, those staying in the country longer than three months will need to complete a relatively straightforward residence procedure while in Egypt. Those with residency permits are allowed to leave the country and return as often as they wish without any requirement for additional paperwork, providing residency permits are still valid.
Entry visas can be obtained from the Entry Visa Department at the country's Travel Documents, Immigration and Nationality Administration, or at any diplomatic or consular missions belonging to Egypt in other countries.
Transit Visas
Transit visas are required for those passing through the country, but with no intention of staying. For example, if you are flying to a country other than Egypt but your flight involves landing in Egypt for a connecting flight to your final destination, then you will require a transit visa.
Visa Exemption
There is one area in Egypt that is exempt from national visa requirements, and that is the popular tourist area of Taba and Sharm el Sheikh.
Visitors who enter the Egypt at the border airport are exempted from visa requirements and allowed fourteen days on the Aqaba coast. However, if you intend to participate in the snorkeling and scuba diving which is incredibly popular along the coastline in this area, you will be required to get a visa. Be aware that coast guard patrols are allowed to stop any boat in the area to check that all foreign passengers are in possession of a visa. If you don't intend going out on a boat, then the 14 day visa exempt rule applies.
Egypt Vacation Packages that are Magical; Adventurous and Exciting
Established in 1955, we believe that no other Egypt and Middle East tour operator is more qualified than we are when it comes to providing travelers with a seamless travel experience in Egypt. All our Egypt tour packages include a personal guide and driver; luxury accommodation, and VIP service every step of the way.
Enjoy unforgettable sightseeing tours; luxurious Nile cruise holidays; once in a lifetime Sahara desert vacations; soak up the sun on the Red Sea cost, or enjoy Egypt YOUR WAY with our unbeatable Egypt custom tours. Egypt Tours Plus – making dreams come alive!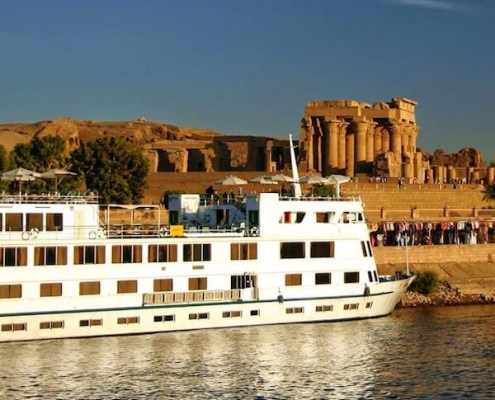 https://www.egypttoursplus.com/wp-content/uploads/2017/04/Luxury-Nile-Cruises-and-Stay.jpg
485
710
Amar Mahallati
https://www.egypttoursplus.com/wp-content/uploads/2019/06/egypt-tours-plus.png
Amar Mahallati
2018-08-16 21:30:31
2020-01-20 09:59:23
15 Day Luxury Nile Cruise and Stay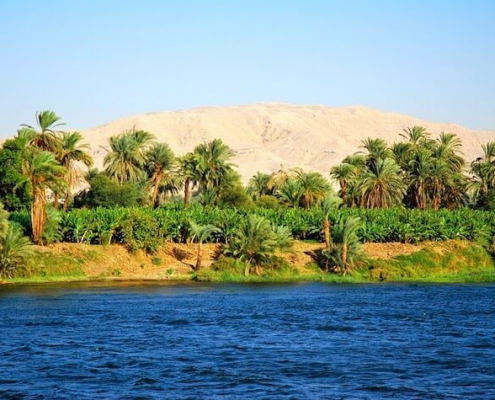 https://www.egypttoursplus.com/wp-content/uploads/2017/04/Holy-Family-Trips-to-Egypt.jpg
475
710
Amar Mahallati
https://www.egypttoursplus.com/wp-content/uploads/2019/06/egypt-tours-plus.png
Amar Mahallati
2017-04-05 21:28:27
2020-02-26 19:15:54
15 Day Holy Family Trip to Egypt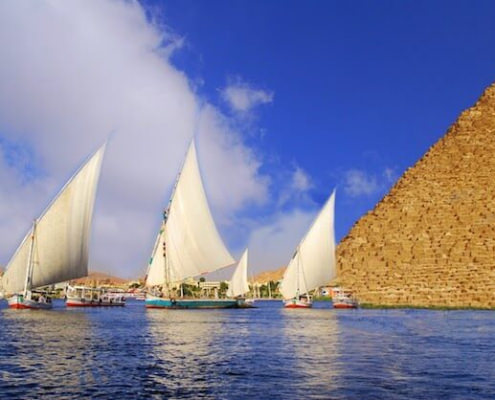 https://www.egypttoursplus.com/wp-content/uploads/2017/04/Cairo-Nile-Cruise-and-Red-Sea-Stay-2.jpg
418
710
Amar Mahallati
https://www.egypttoursplus.com/wp-content/uploads/2019/06/egypt-tours-plus.png
Amar Mahallati
2017-04-05 18:27:00
2020-03-07 21:26:33
12 Day Cairo, Nile Cruise And Red Sea Stay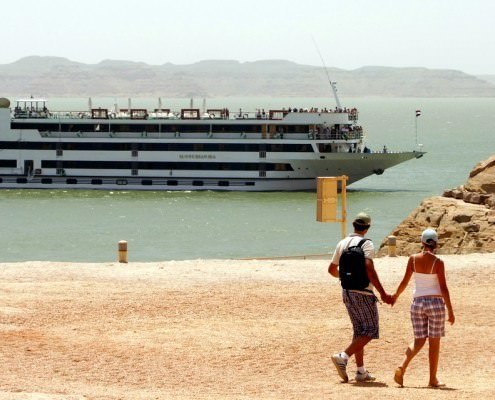 https://www.egypttoursplus.com/wp-content/uploads/2014/04/10-Day-Egypt-Tour-Nile-and-Lake-Nasser-Cruises.jpg
474
710
Amar Mahallati
https://www.egypttoursplus.com/wp-content/uploads/2019/06/egypt-tours-plus.png
Amar Mahallati
2017-04-05 18:24:26
2020-02-26 19:17:13
12 Days of Nile and Lake Nasser Cruises
https://www.egypttoursplus.com/wp-content/uploads/2014/03/Egypt-Visa-Requirements1.jpg
545
710
Amar Mahallati
https://www.egypttoursplus.com/wp-content/uploads/2019/06/egypt-tours-plus.png
Amar Mahallati
2014-03-17 01:14:59
2018-05-23 20:48:35
Egypt Visa Requirements – Don't Get Turned Away On Arrival