Set your soul free with our unforgettable Egypt and Kenya Tours; packages which have been created by people who are as passionate about travel as you are. Join us on a timeless journey of discovery through Egypt as we visit and explore some of the world's most treasured ancient monuments, and then board a flight to Nairobi.
Marvel at the unspoiled natural beauty of Kenya's best national parks; witness the call of the wild from dawn to dusk; marvel at the sight of elephants bathing lakes; listen to the mighty roar of lions, the call of leopards, and so much more. Enjoy VIP treatment, non-stop adventure, and absolute luxury from beginning to end with a vacation you will never forget.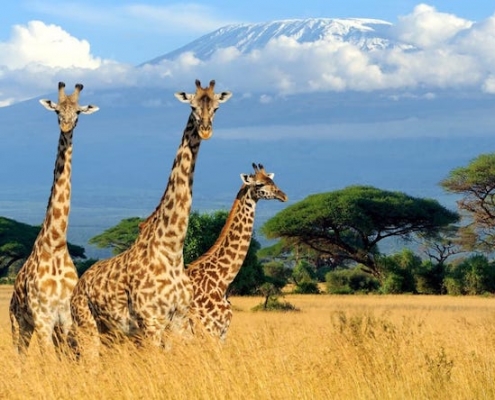 Secure an indescribable travel adventure with an epic 17-Day Egypt, Dubai, Abu Dhabi, Kenya Tour that includes a magical Nile River cruise and so much more.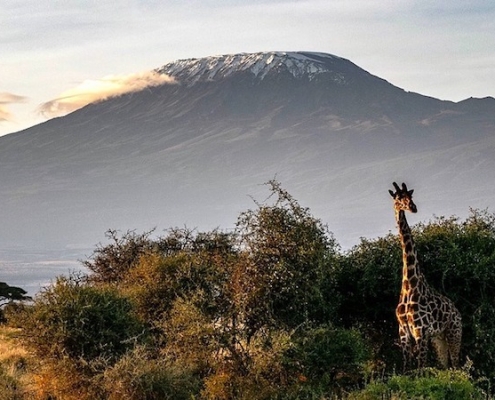 Enjoy affordable extravagance with a high end 17-Day Egypt, Morocco, Kenya Tour, complete with a magical all-inclusive 5- Star Nile River cruise.
Visit the ancient monuments of Egypt; enjoy a luxury Nile cruise, and marvel at the world's most exotic wildlife with our 15 day Egypt and Kenya Safari Tours.
Learn more about Egypt and Kenya Tours here....
Egypt and Kenya Tours
When you want to visit and explore ancient monuments, Egypt is without question the place to go to, and you are longing to see an abundance of wildlife roaming free in nature, then there is no place better than Kenya, and now you can experience the best of both with our expertly crafted Egypt and Kenya Tours. And, if you don't find an Egypt and Kenya tour amongst our existing range which suits your needs perfectly, just let us know and we will work with you to create a tour which tailored to you own exact needs and requirements
Egypt and Kenya Tour Packages – A Brief Overview
When you book Egypt and Kenya tours through us, you are booking a bespoke travel experience that has been crafted with passion for people who are as passionate about travel as we are. Most of our Egypt and Kenya tours include a third destination as well, such as Morocco of Dubai for example, and all of them also include a 5-Star Nile River cruise with full board and lodging an daily excursion with one of our friendly and incredibly knowledgeable Egyptologist tours guides.
Regardless of which one of our Egypt and Kenya tours you choose, you can be sure that it will be a perfect balance of incredible sightseeing and quality time for relaxing and unwinding. After all, a good vacation should be not only exciting, but also rejuvenating, and that's exactly what our Egypt and Kenya tours are about
What to Expect in Egypt
At the time of this post being written, all of our existing Egypt and Kenya tours begin in Cairo, the bustling capital of Egypt. Generally speaking, those who book one of these tours will usually spend at least 2 or 3 days visiting various sites in and around Cairo, including the Giza Pyramids and the Sphinx; the Egyptian Museum, and the Khan el-Khalili Bazaar. Depending on how long you are in Cairo for, you may also visit the ancient Saqqara necropolis and Memphis as well as a number of other fascinating sights in Cairo itself, such as the Cairo Citadel and it's amazing Muhammad Ali Alabaster mosque.
After spending two  or three days in Cairo, you will then board a domestic flight, either to Luxor or to Aswan where you will immediately be taken to board your 5-Star Nile River cruise. Nile River Cruises are designed to provide passengers with plenty of sightseeing opportunities as well as ample time for relaxing while the ship sails from one port to the next. With all of our Nile River cruises you can expect to see many of the best monuments in Luxor, Edfu, Kom Ombo, and Aswan.
Amongst the sites which you will be taken to see, will be places such as the Valley of the Kings which is home to the tomb of King Tutankhamen and other royalty; the mortuary Temple of Queen Hatshepsut; Karnak Temple complex; Luxor Temple, and many more. Once your Nile Cruise comes to an end you will then once again board a domestic flight back to Cairo where you will typically spend one more night before heading to Kenya or a different destination, depending on which one of the Egypt and Kenya tours you choose.
What to Expect in Kenya
Regardless of whether Kenya is the first destination you visit, or whether it is the last country you visit during your tour, the emphasis here will be all about relaxation and game spotting/watching safaris in some of Kenya's best national parks, including the Masai Mara National Park. The game drives you will be going on are very professional, so you can be sure that you will get to see some of Africa's wildlife up close and personal, and the vehicles you will be traveling in are all fully equipped to ensure maximum safety at all times.
No matter when you visit, you virtually guaranteed to see a wide range of animals roaming freely in their natural habitat, including the so-called Big 5: lions, leopards, African elephants; rhinoceroses, and Cape buffalos. However, if you visit Kenya during the animal migration season which runs from June to October, then are likely to witness something truly spectacular. In July, millions of wildebeests, zebras, gazelle and other animal arrive in Kenya's Masai Mara National Park after migrating from Serengeti in Tanzania, and they then remain in Kenya until October, at which point they begin their mass migration back to Serengeti.
Witnessing this migration is something which you will never ever forget, and the great thing is that the lodge where you will be staying is the only high end lodge located directly in the path of this annual migration. Again, your drivers and safari guides are highly experience, and they know exactly where to take you so that you can enjoy the best possible game spotting opportunities. You will of course also visit one or more other national parks while you are in Kenya, such as Nakuru National Park and Aberdare National Park for example, both of which are also home to an abundance of wildlife.
Are Egypt and Kenya Tours Safe?
When people book Egypt an Kenya tours through us, they are booking their tours through an Egypt tour operator which has been offering high quality tours of Egypt and beyond ever since 1955; a tour operator with an impeccable track record, and a reputation which most tour operators can only dream about. If we had even the slightest reason to believe that our Egypt and Kenya tours were any but completely safe, we wouldn't be offering these tours in the first place.
We take your personal comfort and safety just as seriously as you do, and you can be sure that we have never and will never put the safety of our clients at risk. Our only goal is to make sure that your Egypt and Kenya tour turns out to be everything you were hoping for, and more.