Egypt Jordan Tours from Australia
At Egypt Tours Plus, you can find an excellent range of Egypt Jordan tours from Australia, and when you book your tour through us, you can enjoy absolute peace of mind in knowing that you are booking your dream vacation through a top-rated Egypt tour operator.
Our Egypt and Jordan combined packages allow you to visit and explore two magnificent destinations in a single trip while enjoying 5-Star treatment every step of the way.
Design Your Custom Egypt Tour
Explore Egypt your way by selecting only the attractions you want to visit
Breathtaking Egypt Jordan Tours from Australia
Egypt has been attracting travelers from all around the world for well over one hundred years already, whereas Jordan only made it onto the tourist map at a much later stage, and this in itself makes it a great place to visit alongside Egypt. 
Jordan might not have the Giza Pyramids and an almost infinite number of ancient temples and tombs like Egypt has, but it certainly has some truly unforgettable attractions, including the indescribable Rose Red City of Petra, an ancient city carved out of rock, and a place everyone should strive to see at least once in their lifetime.
Good to Know Before You Go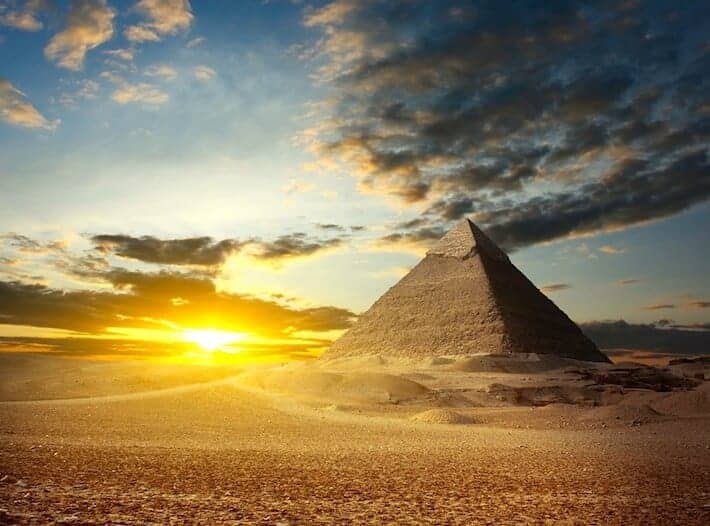 Understandably, if you are considering a trip to Egypt and Jordan from Australia, it is likely that you will have many question and/or concerns, and in the paragraphs that follow, we are going to try and address the most common concerns people have when it comes to booking Egypt Jordan tours from Australia.
With more than half a century worth of experience behind us, we believe that no other tour operator is better equipped than we are to offer travel advice which is as accurate and factual, and to offer tours which really are flawless in every way.
Why Book Egypt Jordan Tours from Australia?
Even if you are a seasoned traveler who has already traveled to Egypt and Jordan from Australia, there are still so many things that can go wrong during a trip if you are traveling independently. Not least, is the fact that your vacation could end up costing you way more than what you would pay for a package tour booked through a reputable tour operator.
For example, when you book one of our Egypt Jordan tours from Australia, you are quite literally never alone because there will always be one of our tour representatives with you, and all transport to and from airports and during your tours is included in all our tour packages, meaning you never have to waste money or precious time trying to navigate your way from one attraction to the next.
Additionally, many locals cannot speak English, which in itself can lead to even more problems. Again, this is something you need not be concerned about when you travel with us because our tour representatives can all speak English, and are happy to act as translators when the need arises.
Are Egypt Jordan Tours Safe?
At Egypt Tours Plus, we take the personal safety of our clients extremely seriously, and at no point during any of our tours, would we ever consider taking any one of our clients to an area where they could end up in harm's way. Remember, we are the most well-established tour operator in the country, and we have plenty of people on the ground that are constantly monitoring local conditions and circumstances in the areas our clients will be visiting during our Egypt Jordan tours from Australia.
One only needs to read through some of our customer reviews in order to determine just how safe our clients feel when they travel with us. Also, both Egypt and Jordan rely heavily on tourism, and to this end they go above and beyond what you might expect in order to ensure travelers can safely enjoy these two fabulous countries.
Of course, if you choose to go out and explore on your own in the evenings, or during free days when there are no tours scheduled, then take the same basic precautions that you would take in any other country, including your own country. For instance, don't carry unnecessary valuables or excessive amounts of cash around with you.
Likewise, if you are traveling on your own, it is never advisable for you to stroll around on your own at night in very quiet and/or very dimly lit areas, but again, this applies to most countries.
Visa Requirements when Traveling Egypt and Jordan from Australia
While entry visas are required for both Egypt and Jordan, the process for obtaining them is very easy and very straightforward for Australian citizens. One thing to keep in mind though is that you must have at least six months left in your passport when you arrive. Okay, let's take a brief look at the visa requirements for each of the two countries:
Egypt Tourist Visa on Arrival or e-Visa 
As an Australian citizen, you essentially have two options when it comes to getting a tourist visa for Egypt. You can either obtain a visa on arrival at the airport when you arrive in the country, or you can apply for an e-visa in advance. A Visa-on-Arrival ($25.00) gives you 30 days in the country, while an e-visa ($25.00) gives you 60 days. However, Australians can also apply for a 90-Day e-visa ($60.00) which is a multi-entry visa that allows you leave and re-enter as many times as you wish during the 90-Day period.
The e-visa system was only introduced in 2017 in order to simply the visa process, and to make it possible for the citizens of certain countries to avoid long queues at the airport on arrival. We recommend applying for an e-visa no less than 7 to 10 days before your trip to Egypt. Don't worry, if you need assistance with your e-visa application, one of our tour representatives will be more than happy to assist you.
Jordan Tourist Visa
Australians also have no problem getting a tourist visa for Jordan either. A single entry tourist visa on arrival can be obtained at Queen Alia International Airport in Amman as well as at Aqaba Airport. These are typically valid for one month, but it is possible to get your visa extended up to a maximum of 6 months by registering at a police station in Jordan.
Notes:
Multiple entry visas for Jordan are only available through Jordanian embassies and consulates.

If you are going to be leaving Jordan within 24 hours of your arrival, visa fees are waived. However, all of our Egypt Jordan tours from Australia typically include at least three or four days in Jordan.
With so many incredible things to see and do in these two fascinating countries, and considering how easy it is to obtain visas, it is hardly surprising that our Egypt Jordan tours from Australia are becoming increasingly popular among Australians who are looking for a once in a lifetime vacation.