Egypt Tours from Los Angeles
Egypt tours from Los Angeles really can be whatever you want them to be. As millions of people have already discovered, with a well-planned trip to Egypt, lifelong memories are guaranteed. Whether you are longing to explore the country's ancient pyramids, temple and tombs, or whether you want to enjoy a holiday in the Great Outdoors, Egypt has it all and more.
If you would like to find out more about Egypt tours from the USA,  or if you have already decided that you want to enjoy a vacation in the Land of the Pharaohs, you have come to the right place.
Top 6 Egypt Tours from Los Angeles
FREQUENTLY ASKED QUESTIONS
What to See In Egypt?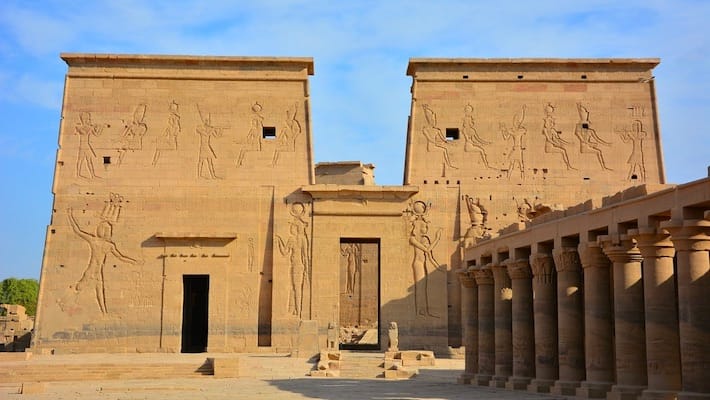 With so many Egypt tourist attractions to choose from, many visitors don't know where to begin once they have finished visiting the Giza Pyramids and the Sphinx on the outskirts of Cairo. This is one of the main reasons why so many travelers opt for package tour rather than trying to navigate Egypt's countless atractions on their own. If you don't want to book a tour package, you can still have a wonderful vacation, but you will need to plan it properly.
We would recommend spending a day or two in Cairo to see the pyramids, the Egyptian Museum, and maybe a few other sites such as the Khan el Khalili Bazaar. After Cairo, we would recommend heading to Luxor which is home to numerous sites, including Valley of the Kings, Karnak Temple, Luxor Temple, and many more. We would also definitely recommend a Nile River cruise from Luxor to Aswan or from Aswan to Luxor for even more wonderful sightseeing opportunities.
Top 5 Attractions to See in Egypt
What to Pack for Egypt?
If you are going to be booking one of our Egypt tours from Los Angeles, you may be wondering about what to pack for Egypt. What to pack is something which only you can decide on. However, there are some items which we would certainly recommend. These include a comfortable pair of shoes; a wide-brimmed hat; sunglasses; a few lightweight cotton tops, and of course, some sunscreen lotion. It is also advisable to pack in at least one pair of trousers and a warm top because it can get quite cool in the evenings.
Distance and Flight Time from Los Angeles to Egypt
The distance from Los Angeles to Cairo International Airport in Egypt is approximately 7,594 miles. At the time of writing, no airlines were offering direct non-stop flights. The next best option were one-stop flights with a total duration of 17 hours and 40 minutes.
How to Obtain a Tourist Visa for Egypt?
If you will be traveling on an American passport you can enjoy Egypt tours from Los Angeles without having to visit any embassy or consulate to apply for your Egypt tourist visa. You can apply online for an Egypt e-Visa before traveling to Egypt or you can get a Visa-on-Arrival when you arrive at the airport in Cairo, Egypt.
People traveling on an American passport can also obtain a Jordanian Visa-on-Arrival at the airport in Amman if they choose to book one of our Egypt and Jordan combined tours from the USA.
Is It Safe To Visit Egypt?
Yes, Egypt is a very safe destination for tourists. However, as with all holiday destinations, it is recommended that you stay alert and aware of your surroundings in very busy touristy areas. Additionally, female travelers and those traveling alone should try to avoid being out on foot at night in very quiet and/or poorly lit areas.
If people have any concerns about the current situation in Egypt, they can check the latest Egypt Travel Advisory issued by the American government prior to booking any Egypt tours from Los Angeles.
Tailor Made Egypt Vacations from Los Angeles, USA
Explore Egypt your way by selecting only your favorite attractions. Click here to design your personal Egypt trip from Los Angeles.
Design Your Custom Egypt Tour
Explore Egypt your way by selecting only the attractions you want to visit