Booking and enjoying Egypt tours from Detroit has never been easier or more affordable. We have even compiled a list of questions and answers to help make the whole experience as pleasant aws possible. We have tried to cover all the most frequently asked questions. However, if you have a question which we have not covered, simply contact us via our Live Chat feature or by calling our toll-free number, and one of our travel specialists will be happy to help.
Continue reading to find out more about visiting Egypt from Detroit, and if you decide the time is right for a dream vacation, we have some amazing Egypt tours packages from the USA to choose from.
Top 6 Egypt Tours from Detroit
FREQUENTLY ASKED QUESTIONS
What to See In Egypt?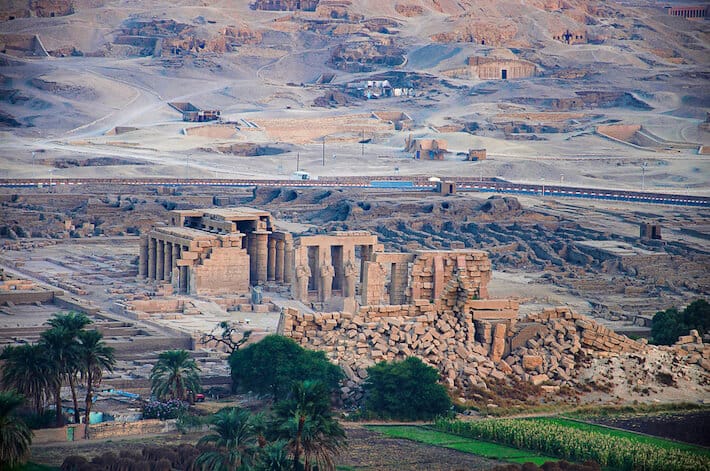 There are literally hundreds of different Egypt tourist attractions to choose from. When you are only going to be in Egypt for a week or two, or perhaps even three, it is easy to miss out on some of the best attractions. This is why so many people prefer to book package tours. Reputable and well-established tour operators in Egypt know where all the best sites are, and which one impress visitors the most.
Attractions like the  Giza Pyramids; Valley of Kings; Karnak Temple and the mortuary Temple of Queen Hatshepsut are all highly recommended. If you find yourself in Aswan, then we would also highly recommend visiting the two rock-cut Abu Simbel temples. Another site which we cannot recommend highly enough is the Lost City of Petra. Although this site is located in Jordan rather than in Egypt, you can visit it by way of a day trip. All of our own Egypt and Jordan tours from the USA include a visit to this ancient rock-carved city.
Top 5 Attractions to See in Egypt
What to Pack for Egypt?
If you are looking for tips or some advice about what to pack for Egypt, our recommendation would be that you should try to avoid packing any unnecessary items. For example, Egypt is a hot country, so there is no need for you to pack in a lot of warm clothing. It is however advisable to pack in at least one pair of long pants and perhaps a lightweight jacket that you can wear in the evenings if need be. Certain parts of the country can get quite cool in the evenings, and if you any tours that include camping it the desert, then some warm clothing is essential.
We also recommend that you pack in some sunscreen lotion; a wide-brimmed hat; a pair of sunglasses; some lightweight cotton tops, and a comfortable pair of shoes.
Distance and Flight Time from Detroit to Egypt
The shortest flight distance from Detroit to Cairo in Egypt is approximately 5,958 miles, with an estimated flight time of approximately 11 hours and 46 minutes. These figures are based on direct flights between these two cities.
How to Obtain a Tourist Visa for Egypt?
American citizens and those in possession of an American passport can book and enjoy Egypt tours from Detroit without any need to visit an Egyptian embassy or consulate in the USA for an Egyptian tourist visa. They can apply online for an Egypt e-Visa prior to traveling to Egypt, or they can get a Visa-on-Arrival at Cairo International Airport or at any other international airport in the country.
Is It Safe To Visit Egypt?
Egypt is just as safe, if not safer than many other popular tourist destinations. Nonetheless, visitors should stay alert and aware of their surroundings in very busy touristy areas. We also recommend that female travelers and those traveling alone should avoid being out on foot late at night in very quiet and/or poorly lit areas.
Anyone who has concerns about the current situation in Egypt can check the latest Egypt Travel Advisory issued by the American government prior to booking any Egypt tours from Detroit.
Tailor Made Egypt Vacations from Detroit, USA
Explore Egypt your way by selecting only your favorite attractions. Click here to design your personal Egypt vacation from Detroit.
Design Your Custom Egypt Tour
Explore Egypt your way by selecting only the attractions you want to visit