Contrary to what some people believe, visiting and exploring Egypt with kids can be an immensely rewarding experience. In fact, if you want to take your children on a truly unforgettable vacation, Egypt really is a perfect choice. For the most part, children start learning about ancient Egypt at a very young age, and even very young children tend to enjoy visiting the many ancient sites and monuments which Egypt has to offer.
While you would be forgiven for thinking that Egypt is all about ancient relics and timeless tombs and temples, the reality of the matter is that Egypt has plenty more to offer apart from its magnificent archaeological attractions. For example, the country is famous for its beautiful sandy beaches located on the Red Sea Coast where many families traveling to Egypt with children choose to spend at least a few days relaxing in the sun.
For those who want to provide other exciting entertainment for their children, the larger cities, such as Cairo for example, have an abundance of attractions that are able to keep young minds amused, including places like the only indoor ski slopes on the African continent. Okay, let's go ahead and take a look at some of the things which you might want to take into consideration when traveling to Egypt with kids.
Health Concerns for People Traveling to Egypt with Children
The Egyptian government requires the citizens of many African and South American countries to be vaccinated against Yellow Fever. Yellow Fever is a highly contagious disease which is spread from one person to the next by mosquitoes. Epidemics can quickly occur if infected people enter heavily populated area where mosquitoes are present, and where many inhabitants have not been vaccinated. The disease can mostly be treated successfully, but some people develop severe symptoms. Approximately half of all people who develop severe Yellow Fever symptoms die within about 7 to 10 days.
While it is not a strict requirement, the government of Egypt also recommends that all visitors should be immunized against Polio and Typhoid Fever. Additionally, the government warns about the potential risk of contracting malaria and/or West Nile Virus. Visitors who are concerned about this should discuss their concerns with their doctors prior to traveling to Egypt. Last but not least, people visiting Egypt with kids who are not yet old enough to be immunized should consider postponing their travel plans until a later date.
Meals and Kids in Egypt
When it comes to feeding young mouths, Egypt travel with kids is never a problem because you are literally surrounded by tasty snacks and treats, many of which prove to be irresistible for most children. Not only are there tons of different snacks, but there is also an abundance of proper meals of every description, both local and western varieties. And, if all else fails, well then there are also all your regular fast food joints such as Mc Donalds for example.
Accommodation When Visiting Egypt with Kids
While virtually all hotels are child-friendly, this is definitely something you might want to pay attention to if you are planning on traveling to Egypt with children. After all, there is a difference between a hotel that tolerates children and a hotel which is actually child-friendly. Fortunately, if you book one of our Egypt tour packages, then this is not something you need to be concerned about because you will always be booked into good 4 or 5 star child friendly hotels.
The Best of Egypt for Adults and Kids Alike
Depending on the age of your children, there is always the possibility of them becoming bore with the sort of sightseeing you enjoy. However, this sort of scenario can easily be avoided, particularly in places like Cairo because there are many Cairo tourist attractions which can be enjoyed and appreciated by people of all ages, including young children. In fact, many people who travel to Egypt with kids end up choosing customized Egypt tours for this exact reason. They find one of our tour packages that they like, but then request that we customize their chosen tour package in one or more ways to make it even more child-friendly than it already is.
Egypt Tours Plus Child Policy
At Egypt Tours Plus, we want to encourage Egypt travel with kids, and we understand that one of the best ways to do this is by making it as affordable as possibly for people who want to visit Egypt with kids. We work closely with various hotel chains and cruise ship operators in order to secure the best possible discounts for people who are traveling with kids, and these discounts are then passed on to our clients. At present, we are able to offer the following discounts for people visiting Egypt with kids:
Children below the age of 2 years can travel with their parents for free.

Children from 2 years of age, up to but not including the 6 years of age, travel for 25% of the adult price.

Children from 6 years of age, up to but not including 12 years of age, travel for 50% of the adult price.

Children who are 12 years of age or older travel for the same as the adult price.
These discounted rates are based on the policies of the hotels and cruise ship operators we work with, and they should generally be available for all families who travel to Egypt with kids. Unfortunately however, not many visitors are aware of this, and not all tour operators are forthcoming about it, but instead, they try to profit from it. This is just another reason why it is important that you book you Egypt your travel package through a reputable tour operator, regardless of whether you are going to be traveling alone or whether you are going to be visiting Egypt with kids.
Top Attractions Await You in Egypt!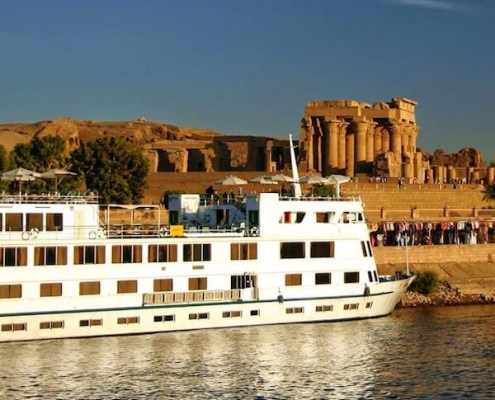 https://www.egypttoursplus.com/wp-content/uploads/2017/04/Luxury-Nile-Cruises-and-Stay.jpg
485
710
Amar Mahallati
https://www.egypttoursplus.com/wp-content/uploads/2019/06/egypt-tours-plus.png
Amar Mahallati
2018-08-16 21:30:31
2020-01-20 09:59:23
15 Day Luxury Nile Cruise and Stay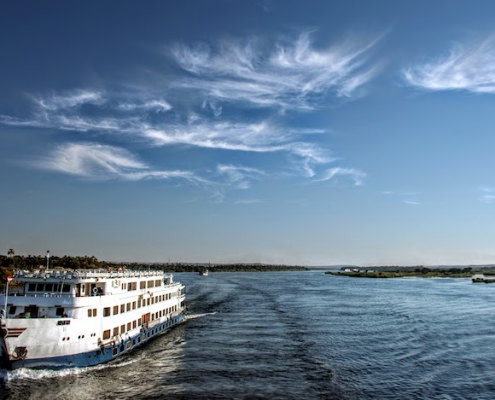 https://www.egypttoursplus.com/wp-content/uploads/2018/08/Egypt-Nile-Cruise-Holiday.jpg
469
710
Amar Mahallati
https://www.egypttoursplus.com/wp-content/uploads/2019/06/egypt-tours-plus.png
Amar Mahallati
2018-08-15 07:39:39
2020-03-07 21:30:04
12 Day Nile Cruise Holiday and Sharm El Sheikh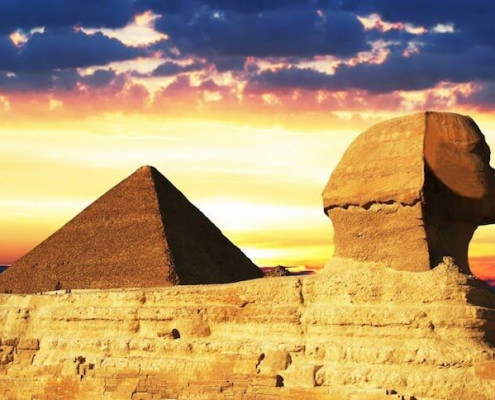 https://www.egypttoursplus.com/wp-content/uploads/2015/04/Luxury-Nile-Cruise-and-Cairo-Tour.jpg
484
710
Amar Mahallati
https://www.egypttoursplus.com/wp-content/uploads/2019/06/egypt-tours-plus.png
Amar Mahallati
2015-04-13 19:07:03
2020-02-26 19:10:53
10 Day Luxury Nile Cruise and Cairo Tours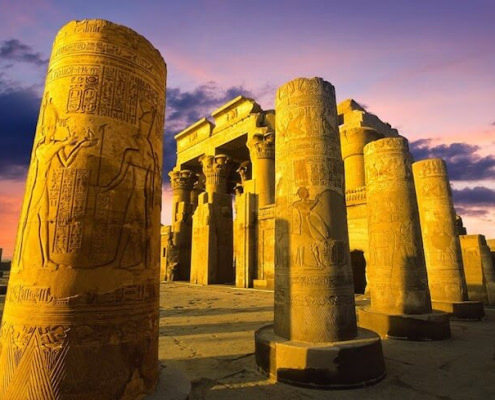 https://www.egypttoursplus.com/wp-content/uploads/2018/08/Nile-Cruise-and-Cairo-Tours.jpg
489
710
Amar Mahallati
https://www.egypttoursplus.com/wp-content/uploads/2019/06/egypt-tours-plus.png
Amar Mahallati
2015-04-12 10:25:33
2020-03-07 21:24:14
10 Day Round Trip Nile Cruise and Cairo Package
https://www.egypttoursplus.com/wp-content/uploads/2014/03/Travelling-With-Children-in-Egypt.jpg
476
710
Amar Mahallati
https://www.egypttoursplus.com/wp-content/uploads/2019/06/egypt-tours-plus.png
Amar Mahallati
2014-03-17 01:16:33
2019-03-24 11:24:02
Egypt with Kids? Everything You Need to Know about Traveling to Egypt with Kids