Egypt diving holidays are a perfect fusion of historical sightseeing and world famous diving opportunities. When choosing one of our Egypt tour packages that include SCUBA diving, you will typically begin your holidayss exploring the ancient pyramids in Cairo, along with a number of other top attractions in Cairo.
After your stay in Cairo, it will be time for a 5-Star Nile cruise from Luxor to Aswan. During your cruise, you will visit several famous ancient sites, including royal tombs in the Valley of Kings in Luxor and vast temple complexes in between. Following your cruises, you will then head for the Red Sea and snorkel or dive in crystal clear waters teaming with aquatic splendor.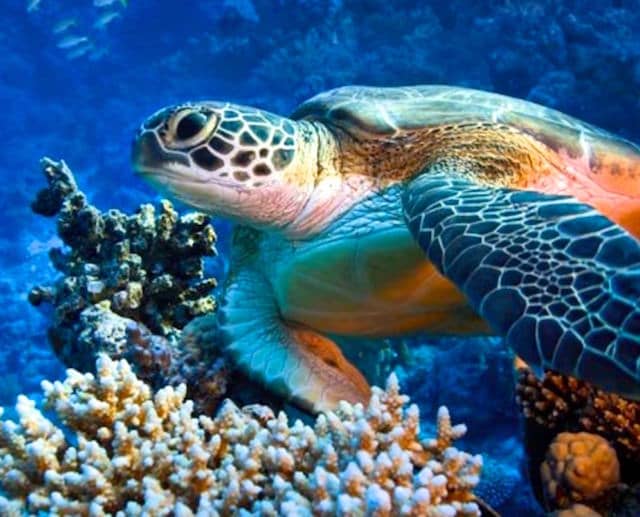 The Brief Guide to Egypt Diving Holidays
When divers reach a certain amount of time out of the water, the true addicts among us will rush to the water any way we can. In Egypt, the best place to quench your thirst for the sea is the Sinai Peninsula. The Sinai is a true dive and water sports Mecca and a perfect destination for Egypt diving holidays.
Design Your Custom Egypt Tour
Explore Egypt your way by selecting only the attractions you want to visit
Apart from the stunning attractions of the Egyptian mainland, the Red Sea resorts of Sharm El Sheikh, Dahab, and the overwhelming beauty of the Straits of Tiran and Ras Mohammed national park are natural wonders as stunning as anywhere in the world.
The waters are calm, clear and always warm. The industry is mature, regulated and well organised to meet the desires of a huge tourist trade, and prices are competitive.
Red Sea Diving In Sharm El Sheikh
There is something for everyone when it comes to diving the Red Sea. Sharm El Sheik is a hub of boat diving and live-aboard excursions, catering for single day adventurers to the fortnight long veteran cruises. Training and learning experiences abound here too, with dive centres providing internationally recognised programs, industry standards and world class facilities and development.
The town also provides for a great experience out of the water too with a wide range of activities and pursuits, both nocturnal and otherwise, and great atmosphere all year round. The town is serviced by Sharm El Sheik international airport, a 20 minute drive from the centre of town.
Sharm caters for divers like nowhere else, as its entire development came with  growing recognition as a diving hotspot, and an influx of expat residents to the area. The town has therefore grown into a lively and unique global destination, where you are no longer a tourist; you are a Sharmer.
With boat tours to Tiran and Ras Mohammed leaving the main harbour every day, there is no better place to enjoy the thrill of a dive boat, toasting the sea with a cold bottle of water while you're on it, and a cold beer when you dry off.
Dahab Diving Holidays – Paradise Found
Dahab is a much smaller place than Sharm El Sheik, and began life as a retreat for those who enjoyed the slow life of the beach, the music of Bob Marley and the lull of the shisha pipe. Like the diving industry which sustains it, Dahab has matured over the years, developing a wider appeal as the town has grown.
Once the haunt of experienced divers alone, Dahab is now fully able to cater for all kinds of tourist. However, it is the scuba diver who rules here, and it's not hard to see why.
Local sights are easily accessible, even for inexperienced underwater enthusiasts, and they range from these lower level dive sites, to the exceptional Canyon and infamous Blue Hole, a favourite of technical divers the world over. Egypt diving holidays in Dahab gives amazing ease of access to some of the most beautiful and most life filled waters in the world, and all to the drifting chilled tones of the beach front bars. The town is approximately one hour away from Sharm El Sheik along an excellent the desert highway.
Egypt diving holidays in Dahab truly are spectacular!
Straits of Tiran – All Aboard!
The world renowned Straits of Tiran are home to some of the most spectacular blue water reefs on the planet, with pelagic and oceanic marine life calling them home, or a pit stop on their epic journeys across the oceans. Boat trips run to this destination everyday from Sharm El Sheikh. Sharm El Sheikh is a great destination for Egypt diving holidays.
If you wish to experience observing a shoal of two thousand barracuda, a migration of hammerhead sharks, the elegance of a giant manta, or simply the thrill of being whisked along an ocean wall by a strong current and being scooped up by your boat at the end, Tiran has it all. The huge number of fish, large marine life, and the clarity of these beautiful waters will stay with you for a very long time.
Ras Mohammed National Park – Reefs Overload
Like Tiran, Ras Mohammed is a reef lover's haven. The so called Brothers reefs make up its greatest attraction for this breed of diver, but it is another amazing site which draws so many here.
The wreck of the Thistlegorm lies in a suitably accessible depth of water, with the deepest point of the wreck sitting at approximately 37 metres, making the majority of the ship accessible to those holding a PADI Advanced Open Water certification, or equivalent international licence. The wreck is a popular destination for all levels of diver, however, and is a must see in any diving tour of the Red Sea. Wreck penetration dives and night diving occur here, but is it essential that tourists are suitably qualified and experienced when attempting this level of dive.
In no uncertain terms, Egypt diving holidays on the Red Sea promise some of the best open water experiences in the world. If it's your first time in the water, or your twentieth season with thousands of logged dives – The Red Sea is there for you. Combining the best of the Red Sea with the best of Ancient Egypt is dream holiday come true. Choose Egypt diving holidays.
Remember, at Egypt Tours Plus, all of our Egypt tour packages and Nile cruise holidays  can be customized in any number of ways to ensure that when you visit, lifetime memories are guaranteed.
Egypt Diving Holidays – Lifetime Memories Guaranteed

Design Your Custom Egypt Tour
Explore Egypt your way by selecting only the attractions you want to visit
Country Specific Egypt Tour Information
Looking for more information before you decide? We have a specific international guide covering the most important points you need to be aware of before traveling to Egypt.