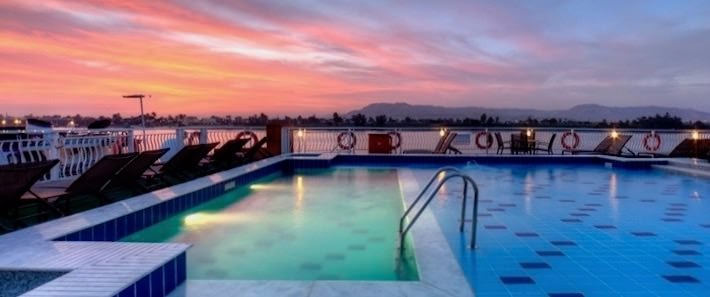 Our 5 Day Amwaj Livingstone 2022 Easter Nile Cruise combines affordability and relaxation with the most incredible sightseeing imaginable, in a way which is flawless in every way. Board your beautifully appointed 5-Star cruise ship in Luxor, and then get ready for an experience of a lifetime, a journey that will take you through the very heart of the Nile River Valley as you make your way to Aswan.
Join us as we visit and explore some of Egypt's most famous ancient temples and tombs, including Valley of the Kings; Hatshepsut Temple; Karnak Temple; Horus Temple; the Temple of Philae and so much more. And, if this is not the right itinerary for you, we have lots of other epic Nile cruises that can make your Easter holiday more memorable than ever.
NOTE: Cruise includes small group tours (maximum 10) and runs on the 14th of April 2022.
Easter Holidays in Egypt 2022
Didn't find the Easter Holiday in Egypt you were looking for? See more 5-day Nile cruises here or find an Easter Nile Cruise alternative below.