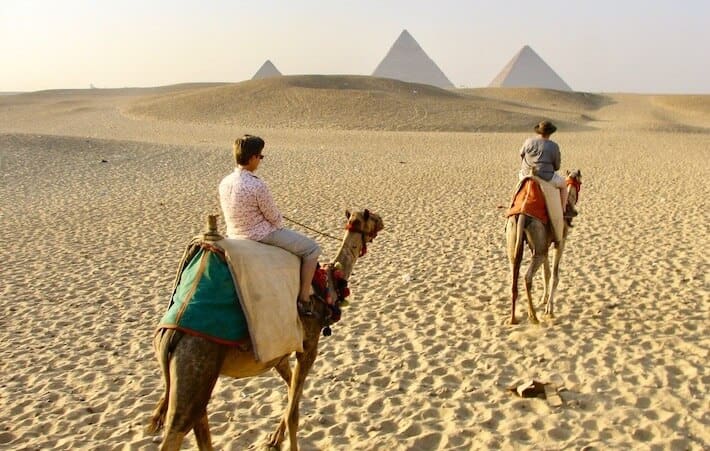 Enjoy a Christmas or New Year holiday on the Nile River with a 7-Day Egypt December package which is affordable; magical, and totally unforgettable; luxurious Egypt tour packages that includes a 5-Star Nile River cruise from Aswan to Luxor. Spend a day in Cairo visiting the Great Pyramids of Giza, the Sphinx, the Egyptian Museum and more, then transfer to Aswan for your cruise through the Nile River Valley.
Enjoy the best sites and attractions in Aswan; Kom Ombo, Edfu and Luxor. Stroll through ancient temples left behind by the pharaohs, then walk among the tombs where pharaohs were laid to rest, including King Ramses VI and the boy king, Tutankhamen. Enjoy Egypt the way it should be enjoyed, in comfort and style.
Our 7 Day Egypt December package tour (small group max. 10) runs on the 21st, 22nd, 28th and 29th of December 2022. This is a group tour with a maximumum of 25 persons.
Egypt Christmas Holidays
Didn't find the Egypt Christmas Holiday you were looking for? See Egypt December Package alternatives below or find more unforgettable 7-day Egypt tours here.