When you book your luxury 8-day Egypt Easter Tour with us, you can enjoy complete peace of mind, knowing that we have been offering quality Egypt tour packages for more than 65 years already. From the moment you land in Cairo, you are our valued guest and you will enjoy VIP treatment and hospitality from beginning to end.
Allow us to introduce you to some of the most famous and most cherished sites in and around Cairo, and then fly to Luxor to board a 5-Star Nile cruise that will bring you face to face with the wonderful antiquities that await in the Nile River Valley, at Luxor, Edfu, Kom Ombo, and Aswan. Join us for an Easter in Egypt which you will never forget.
NOTE: These are small group tours  that run on the 9th, 10th, 16th and 17th of April 2022.
Egypt Easter Holidays 2022
Didn't find the Easter Holiday in Egypt you were looking for? See Egypt Easter Tour alternatives below or check out some of our other 8-day Egypt itineraries here.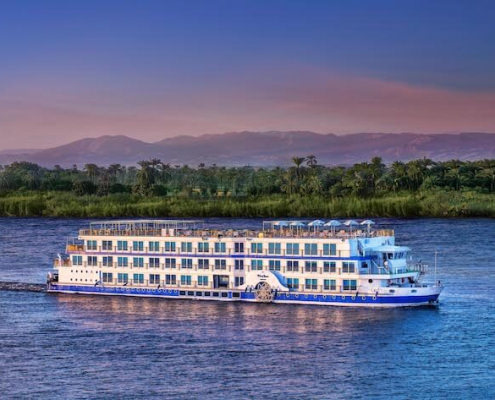 https://www.egypttoursplus.com/wp-content/uploads/2018/06/Easter-Nile-Cruise-Holiday-in-Egypt.jpg
473
710
Amar Mahallati
https://www.egypttoursplus.com/wp-content/uploads/2019/06/egypt-tours-plus.png
Amar Mahallati
2018-12-06 04:55:44
2021-05-04 16:10:56
Easter Holiday in Egypt [8 Days] Cairo & Luxury Nile Cruise
https://www.egypttoursplus.com/wp-content/uploads/2017/10/Easter-Holiday-Vacations.jpg
495
710
Amar Mahallati
https://www.egypttoursplus.com/wp-content/uploads/2019/06/egypt-tours-plus.png
Amar Mahallati
2018-12-04 23:52:39
2021-05-04 16:11:33
8-Day Egypt Easter Tours – Cairo and Nile Cruise (by Air)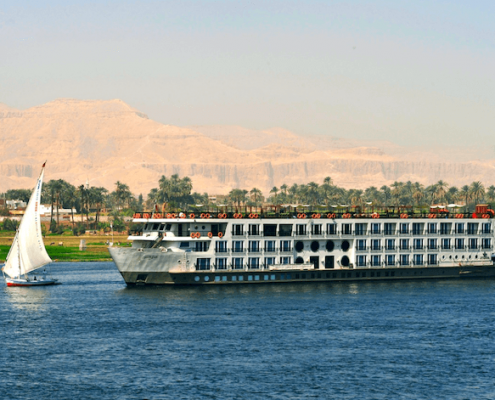 https://www.egypttoursplus.com/wp-content/uploads/2018/08/MS-Mayfair-Nile-Cruise.png
471
710
Amar Mahallati
https://www.egypttoursplus.com/wp-content/uploads/2019/06/egypt-tours-plus.png
Amar Mahallati
2018-12-01 05:39:37
2021-04-23 03:08:35
Easter Vacation in Egypt – 5 Days Aboard the MS Mayfair/Esplanade
https://www.egypttoursplus.com/wp-content/uploads/2016/11/Steigenberger-Minerva-Nile-Cruise-Pool.png
418
608
Amar Mahallati
https://www.egypttoursplus.com/wp-content/uploads/2019/06/egypt-tours-plus.png
Amar Mahallati
2018-11-30 05:44:20
2021-04-23 02:56:05
Amwaj Livingstone 2022 Easter Nile Cruise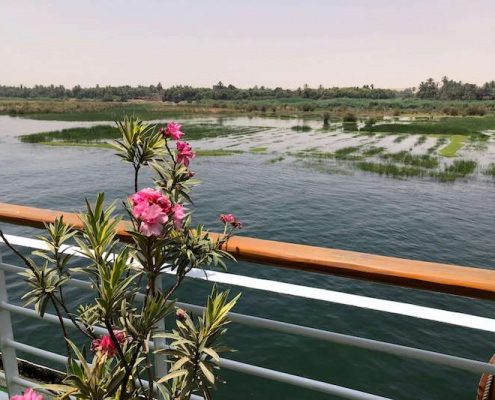 https://www.egypttoursplus.com/wp-content/uploads/2017/10/Egypt-Easter-Breaks-Nile-Cruises.jpg
533
710
Amar Mahallati
https://www.egypttoursplus.com/wp-content/uploads/2019/06/egypt-tours-plus.png
Amar Mahallati
2018-11-28 04:13:41
2021-04-23 03:14:35
4 Day Egypt Easter Break [MS Mayfair/Esplanade Nile Cruise]
https://www.egypttoursplus.com/wp-content/uploads/2017/10/Easter-Holiday-Vacations.jpg
495
710
Amar Mahallati
https://www.egypttoursplus.com/wp-content/uploads/2019/06/egypt-tours-plus.png
Amar Mahallati
2018-12-04 23:52:39
2021-05-04 16:11:33
8-Day Egypt Easter Tours – Cairo and Nile Cruise (by Air)