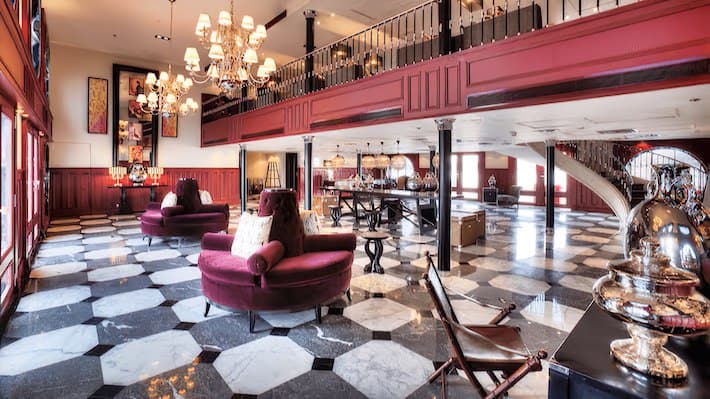 Our 5-Day MS Mayfair Nile Cruise is a flawless blend of affordability, luxury, and non-stop discovery in Egypt, Land of the Pharaohs. From the timeless Valley of the Kings in Luxor, to the indescribable ancient Temple of Philae in Aswan, our Nile cruises really do put Ancient Egypt within reach of the average person.
Join us on an adventure through the Nile River Valley. Visit some of the finest attractions in Luxor, Edfu, Kom Ombo, and finally Aswan. Enjoy lazy times in the sun and quiet times under the stars. Enjoy world-class cuisine; unrivaled customer service, and 100% hassle free travel from beginning to end. Take with you back home a thousand new memories of a cruise experience not easily forgotten – Book your 5-day Mayfair cruise or one of our other Nile cruise holidays today.
NOTE: Cruises Depart from Luxor every Monday
Inquire
5 Day MS Mayfair Nile Cruise
Itinerary
DAY 1: Mayfair Cruises Begin | Luxor Sightseeing
When you go on vacation, it is meant to be a carefree experience; a time when you should have absolutely nothing to worry about or be concerned about, and that is exactly the sort of experience you will have throughout your 5-Day MS Mayfair Nile cruise. In fact, your VIP treatment begins from the moment you arrive in Luxor, where one of our tour managers will be standing by to meet and greet you at the airport or the railway station.
After receiving a warm welcome, you will then be driven in a clean and modern air-conditioned vehicle to the area where you will be boarding the 5-Star MS Mayfair Nile cruise ship.
A wonderful onboard lunch will be served at around midday, and shortly after that you will be taken to see two amazing ancient monuments on Luxor's East Bank. The tours you will be going on during your Nile cruise holiday are group tours where you will be accompanied a small group of our other clients.
Today, you and your group will first visit the famous Karnak Temple complex. This was once an actual temple city which grew over a period of more than 2,000 years. Although only ruins remain, it covers a vast area and there really is so much to see here.
Next, you will be taken to see Luxor Temple, another ancient monument, but one which is considerably well-preserved. After you have had time to explore and take photos, you will then head back to your cruise ship in time for afternoon tea. There will also be a traditional Egyptian Belly Dance show on board in the afternoon.
Enjoy an excellent dinner, and then spend the remainder of the evening relaxing, or feel free to dance the night away in the ship's disco. Tonight will be spent on the river at Luxor.
Meals Included: Lunch and Dinner
DAY 2: Luxor Sightseeing, Cruise to Esna and Onboard Entertainment
Wake up to a wonderful breakfast on the water at Luxor, and then it will soon be time to visit another two unforgettable monuments, both of which are also UNESCO World Heritage Sites located on Luxor's West Bank.
Today, your first visit will be to the Valley of the Kings which is a vast ancient necropolis where royals and nobles were laid to rest in the many tombs you will see during your visit. This is also where they discovered the tomb of King Tutankhamen. Unlike other tombs in the area, his had not been looted, so upon entering the tomb, they discovered his mummy, along with a vast collection of treasure, all of which is on display in Cairo. Today, only his mummy is on display in the tomb. However, entry to the tomb is not always possible, and as such, entry tickets are not included in the price of your cruise.
Next, you will be taken to see Queen Hatshepsut's Temple which also never ceases to amaze visitors. Originally constructed to serve as a mortuary temple, the vast rock-hewn complex is remarkably well-preserved, and it continues to be one of the most visited temples of the ancient world.
After your visit to this incredibly remarkable temple, you will then return to the cruise ship, and once everyone is back on board, it will begin sailing to Esna.
Enjoy another fine onboard lunch and some afternoon tea, after which there will be a Captain's Welcome Party. Dinner will once again be served at the usual time, and then you will have the rest of the evening to yourself to enjoy as you wish. There will also be an onboard disco again for those who are in the mood for some dancing. Tonight you will be sleeping on the river at Esna.
Meals Included: Breakfast, Lunch and Dinner
DAY 3: Cruise to Aswan with Excursions at Edfu and Kom Ombo
On the 3rd day of your MS Mayfair Nile cruise, the vessel will make an early morning departure from Esna, and you will be able to enjoy a leisurely breakfast on the water while sailing to Edfu.
Edfu is home to Edfu Temple, one of Egypt's biggest and best-preserved temples of the ancient world, and on arrival at Edfu, you will disembark and you will visit this truly remarkable monument. The high level of preservation is thanks to the fact that the temple was buried beneath the sand for about 2,000 years.
After visiting the temple at Edfu, you will return to the ship in time for lunch, and it will begin sailing to Kom Ombo, arriving shortly before or shortly after you have enjoyed your afternoon tea.
After your tea, you will then disembark from the vessel, and you will be taken to see another amazing ancient monument, Kom Ombo Temple. This is a completely symmetrical temple that was built for two gods: Sobek, the god of crocodiles and controller of the waters, and Haroeris the falcon-headed god, also known as Horus the Elder.
Because this complex was built for two different gods, it is essentially two temples in one, with two entrances; two halls; two sanctuaries, and etc. Everything had to be built identical for each of the two gods, so as not to offend one of them. The level of precision at replicating the various features is nothing short of remarkable.
Next, you will return to the MS Mayfair Nile cruise ship, and it will begin sailing to Aswan. Enjoy another first-class dinner on board, and a wonderful night's rest on the river at Aswan.
Meals Included: Breakfast, Lunch and Dinner
DAY 4: Aswan Sightseeing and Onboard Entertainment
Day 4 of you MS Mayfair Nile cruise once again begins with a hearty breakfast, and then it will be time for you to visit three of Aswan's best-known attractions, including the indescribable Philae Temple.
Philae Temple is a particularly fascinating site, with a fascinating history to match. When the Aswan High Dam was built, this temple had to be moved in its entirety in order to save it from the rising waters of Lake Nasser.
In its prime, this temple was off limits to all but a select few. In fact, according to legend, not even fish in the Nile River attempted to get too close to the temple grounds. Today, it stands on higher ground, well away from its original location, and looking at it, one would never guess that the entire structure was dismantled and then rebuilt.
Next you will also visit the Aswan High Dam as well as the Unfinished Obelisk.
After visiting all three monuments, you will return to the cruise ship in time for lunch, and then the remainder of the afternoon will be yours to enjoy as you wish. In the evening, after everyone has finished enjoying their dinner, there will also be a Nubian Folkloric Show aboard the ship which we highly recommend.
The last night of your magical MS Mayfair Nile cruise will also be spent on the river at Aswan
Meals Included: Breakfast, Lunch, and Dinner
DAY 5: Egypt Nile Tour Ends and Short Felucca Cruise before Departure
Sadly, your MS Mayfair Nile cruise ends today, but the fun is not all over just yet. Enjoy one last breakfast on board the vessel, and then it will be time for you to check out and disembark. After disembarkation, you will first be taken for a short cruise on board a traditional Felucca boat, and then you will finally be driven to Aswan Airport or Aswan Railway Station, depending on what your onward travel arrangements are.
Your Nile cruise is over, but we can guarantee that you will have had some of the most memorable days of your life, and you will be leaving with memories which you will be able to cherish forever.
Meals Included: Breakfast
What is Included
What is
included

in your MS Mayfair Nile Cruise:
Meet and Greet Service – One of tour representatives will meet you on arrival in Luxor, and another one will be there to bid you farewell when you depart from Aswan.
Full Personal Assistance – Our team of tour professionals will be available to offer assistance throughout the duration of your MS Mayfair Nile Cruise in the unlikely event that something goes wrong.
All Transfers – All transfers are done in modern air-conditioned vehicles and are included in the price of your cruise.
Full Board – Nile Cruise Itinerary includes full board and lodging on board the MS Mayfair cruise ship.
All Excursions – All excursions mentioned in the MS Mayfair Nile Cruise itinerary are included in the tour price.
Entrance Fees – Any and all entrance fees to the various sites visited are included.
English Speaking Guide – A fully certified English-speaking guide will accompany you on all excursions. Our guides are extremely knowledgeable, and visitors are encouraged to ask question during excursions.
All Service Charges and Taxes – The price of your cruise is inclusive of all taxes, services charges, and etc. With us, there are NO hidden charges along the way.
What is
not included

in our Mayfair Package:
Pre-Arrival and Post-Departure Travel – Tour price does not include travel to Luxor or onward travel from Aswan.
Tipping – Tour price does not include money for tipping guides, waitresses, waiters, and etc. Tipping is not required or expected, but always appreciated if you feel it is well-deserved.
Price
Accommodation Plan
5-Star MS Mayfair Nile Cruise Ship
| Price per 1 person | May to September | October to April |
| --- | --- | --- |
| Triple Cabin | $1,027 | $1,079 |
| Double Cabin | $1,053 | $1,107 |
| Single Cabin | $1,699 | $1,775 |
Prices are quoted per person in US$ and valid up until the 30th of September 2023, except during Easter and Christmas and New Year holidays.
Nile River Cruises
Didn't find the Nile Cruise from Luxor you were looking for? See more 5-day Nile cruises here or choose a Mayfair Nile Cruise alternative below.
Design Your Custom Egypt Tour
Explore Egypt your way by selecting only the attractions you want to visit