Our 5-Day MS Mayfair Nile Cruise is a flawless blend of affordability, luxury, and non-stop discovery in Egypt, Land of the Pharaohs. From the timeless Valley of the Kings in Luxor, to the indescribable ancient Temple of Philae in Aswan, our Nile cruises really do put Ancient Egypt within reach of the average person.
Join us on an adventure through the Nile River Valley. Visit some of the finest attractions in Luxor, Edfu, Kom Ombo, and finally Aswan. Enjoy lazy times in the sun and quiet times under the stars. Enjoy world-class cuisine; unrivaled customer service, and 100% hassle free travel from beginning to end. Take with you back home a thousand new memories of a cruise experience not easily forgotten – More than 205,000 Nile cruise holidays already sold.
NOTE: Cruises Depart from Luxor every Monday
Nile River Cruises
Didn't find the Nile Cruise from Luxor you were looking for? See more 5-day Nile cruises here or choose a Mayfair Nile Cruise alternative below.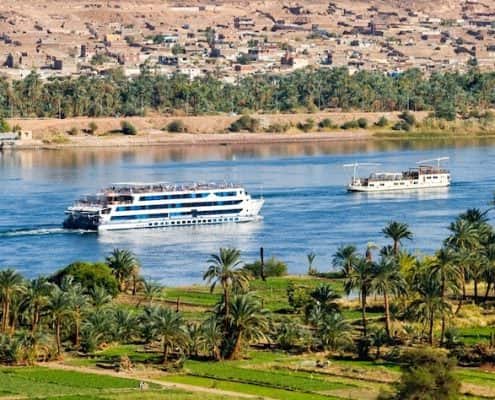 https://www.egypttoursplus.com/wp-content/uploads/2017/07/Nile-Cruises-from-Cairo-to-Luxor-and-Aswan.jpg
474
710
Amar Mahallati
https://www.egypttoursplus.com/wp-content/uploads/2019/06/egypt-tours-plus.png
Amar Mahallati
2017-07-01 03:21:02
2020-04-28 08:53:08
Long Nile Cruises from Cairo to Luxor and Aswan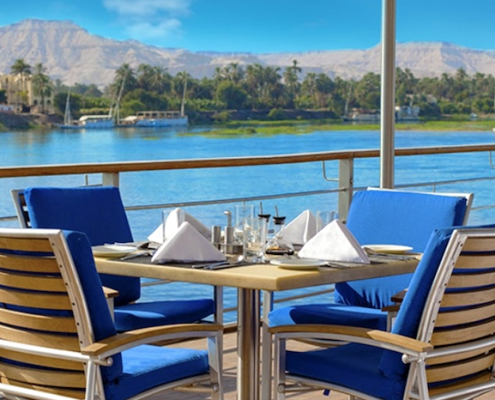 https://www.egypttoursplus.com/wp-content/uploads/2016/12/Nile-Cruises-from-Luxor-to-Aswan.png
466
710
Amar Mahallati
https://www.egypttoursplus.com/wp-content/uploads/2019/06/egypt-tours-plus.png
Amar Mahallati
2017-03-26 11:43:57
2020-11-22 07:17:08
Nile Cruises from Luxor to Aswan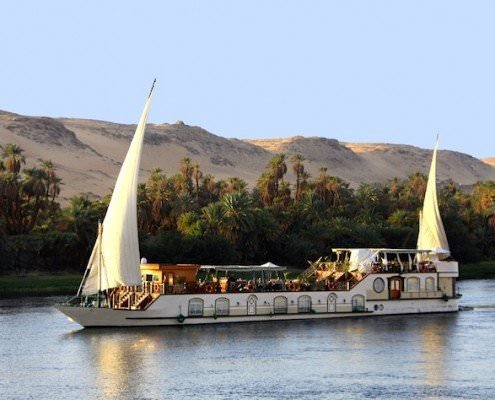 https://www.egypttoursplus.com/wp-content/uploads/2014/06/Dahabiya-Nile-Cruises.jpg
474
710
Amar Mahallati
https://www.egypttoursplus.com/wp-content/uploads/2019/06/egypt-tours-plus.png
Amar Mahallati
2017-03-23 06:55:22
2020-04-17 10:12:30
Dahabiya Nile Cruises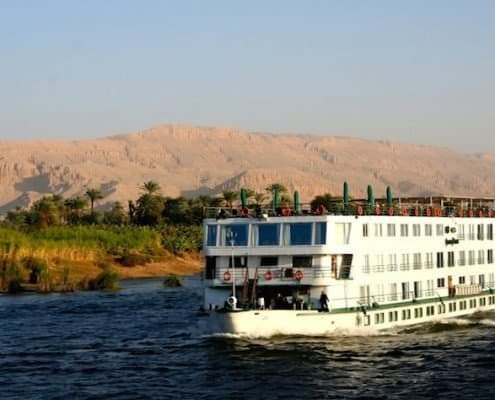 https://www.egypttoursplus.com/wp-content/uploads/2014/06/Luxury-Nile-Cruises.jpg
474
710
Amar Mahallati
https://www.egypttoursplus.com/wp-content/uploads/2019/06/egypt-tours-plus.png
Amar Mahallati
2016-12-04 11:51:07
2020-04-17 10:32:41
Luxury Nile Cruises
https://www.egypttoursplus.com/wp-content/uploads/2018/08/MS-Mayfair-Nile-Cruise.png
471
710
Amar Mahallati
https://www.egypttoursplus.com/wp-content/uploads/2019/06/egypt-tours-plus.png
Amar Mahallati
2019-11-10 05:47:48
2021-02-08 09:18:15
5 Day MS Mayfair Nile Cruise from Luxor to Aswan