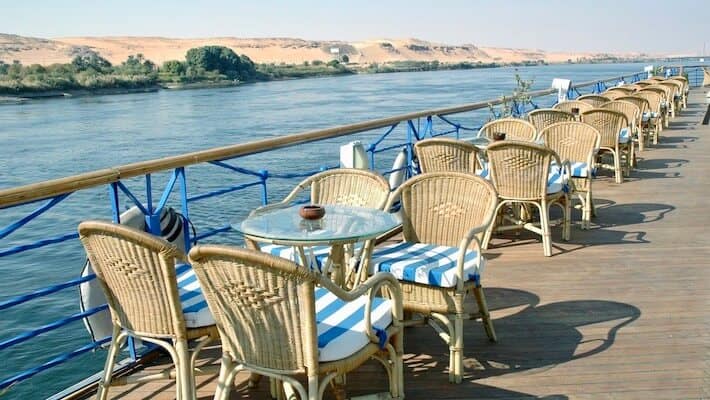 Book our 5-Star Nile Cruise from Hurghada and follow in the footsteps of pharaohs. Cruise the Nile in style from Luxor to Aswan. These classic Hurghada tours feature the best historical sites in Luxor, including Karnak, Hatshepsut Temple, Valley of the Kings and more. Enjoy onshore excursions at Edfu and Kom Ombo, then visit even more great sites in Aswan before returning to Hurghada. With world-class accommodation and expert guides accompanying you on tours, all of our Nile cruises guarantee a travel experience which is not soon forgotten.
Notes: Tours Run: Every Monday / Type of Tour: Group / Duration: 5 Days / Departure Time: About 07h00
Hurghada Tours
Didn't find the Hurghada tour you were looking for? Find more 5-day / 4-night Nile cruises here or see other Nile Cruise from Hurghada alternatives below.