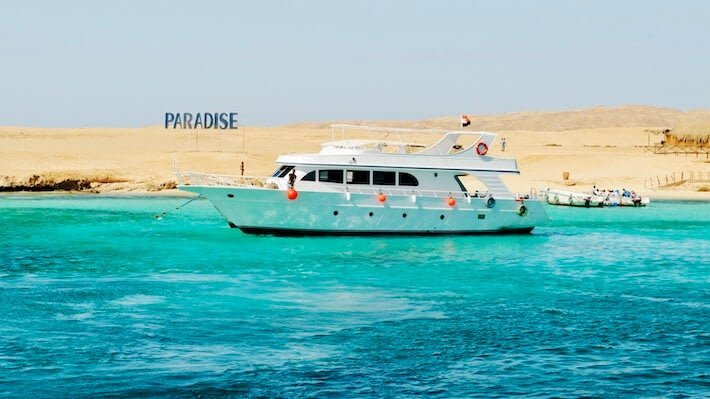 Escape from the crowds at Hurghada and enjoy our 8-hour Snorkeling Paradise Island, Hurghada Egypt day tour that includes all transfers, return boat trip and a delicious lunch. With pristine white sandy beaches; crystal clear water, and an abundance of marine life, it is easy to see how this island got its name. Reserve your own slice of paradise today.
Notes: Tours Run: Everyday / Type of Tour: Small Group / Duration: About 8 Hours/ Departure Time: About 08h00
Hurghada Tours
Didn't find the Hurghada tour you were looking for? See Snorkeling Paradise Island, Hurghada alternatives below or customize your tour here.