The Sonesta Amirat Dahabiya Nile Cruise boat is a beautiful boat styled after the Dahabiya Nile cruises that were sailing on the Nile at the turn of the century, but it features 5-Star amenities and all the luxury bells and whistles to ensure you can live in the lap of luxury from the moment you board in Aswan, to the moment you disembark in Luxor.
Spend your days dining on fine meals; wander through ancient temples built by mighty pharaohs, and feel humbled as you stroll through a royal necropolis where the rich and powerful were laid to rest. Feel the soul of Egypt with a premium quality all-inclusive Nile cruises.
Our Sonesta Amirat Dahabiya Nile Cruise Departs from Aswan every Saturday
NOTE: Scheduled Sonesta Amirat Dahabiya Nile Cruise departures are dependent on at least 2 double cabins being booked, or 4 participants, in order to guarantee sailing.
Nile River Cruises
Didn't find the Dahabiya Nile Cruise you were looking for? See Sonesta Amirat Dahabiya Nile Cruise alternatives below or check out some of our other 8-day Nile cruises here.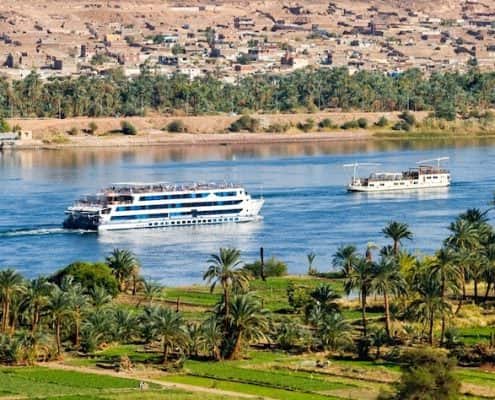 https://www.egypttoursplus.com/wp-content/uploads/2017/07/Nile-Cruises-from-Cairo-to-Luxor-and-Aswan.jpg
474
710
Amar Mahallati
https://www.egypttoursplus.com/wp-content/uploads/2019/06/egypt-tours-plus.png
Amar Mahallati
2017-07-01 03:21:02
2020-04-28 08:53:08
Long Nile Cruises from Cairo to Luxor and Aswan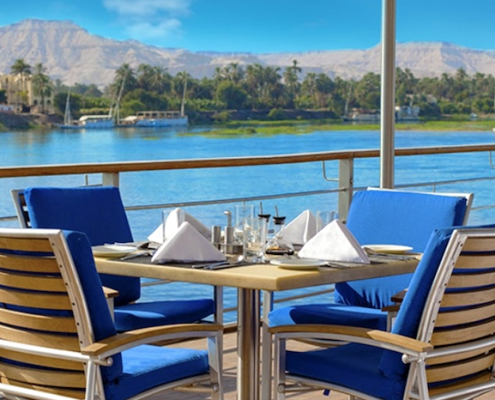 https://www.egypttoursplus.com/wp-content/uploads/2016/12/Nile-Cruises-from-Luxor-to-Aswan.png
466
710
Amar Mahallati
https://www.egypttoursplus.com/wp-content/uploads/2019/06/egypt-tours-plus.png
Amar Mahallati
2017-03-26 11:43:57
2020-11-22 07:17:08
Nile Cruises from Luxor to Aswan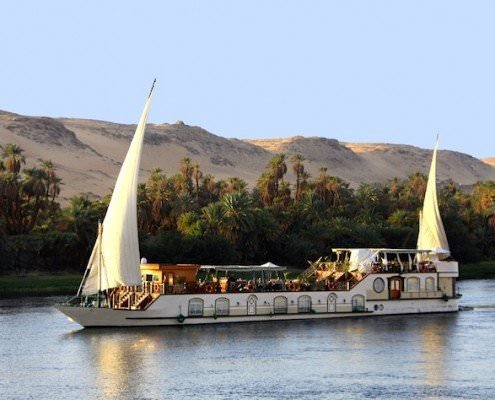 https://www.egypttoursplus.com/wp-content/uploads/2014/06/Dahabiya-Nile-Cruises.jpg
474
710
Amar Mahallati
https://www.egypttoursplus.com/wp-content/uploads/2019/06/egypt-tours-plus.png
Amar Mahallati
2017-03-23 06:55:22
2020-04-17 10:12:30
Dahabiya Nile Cruises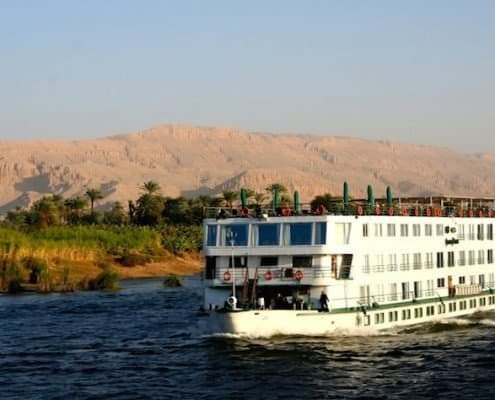 https://www.egypttoursplus.com/wp-content/uploads/2014/06/Luxury-Nile-Cruises.jpg
474
710
Amar Mahallati
https://www.egypttoursplus.com/wp-content/uploads/2019/06/egypt-tours-plus.png
Amar Mahallati
2016-12-04 11:51:07
2020-04-17 10:32:41
Luxury Nile Cruises
https://www.egypttoursplus.com/wp-content/uploads/2016/12/Sonesta-Amirat-Dahabiya-Nile-River-Cruises.jpg
473
710
Amar Mahallati
https://www.egypttoursplus.com/wp-content/uploads/2019/06/egypt-tours-plus.png
Amar Mahallati
2016-12-31 15:01:11
2021-02-08 09:01:31
8 Day Sonesta Amirat Dahabiya Nile Cruise from Aswan to Luxor