Discover new horizons with Africa and Middle East Tours that are more than just tours; they are potentially life-changing travel adventures which have been designed to be perfectly flawless in every way. Marvel at the wonders of Ancient Egypt; the futuristic achievements of Dubai; the timeless architecture of Turkey; the magic of Morocco, or the untamed plains of Africa that are teaming with wildlife.
Now you can visit any or all of these fascinating destinations in a single vacation, and you can do it in comfort and style without a care in the world to worry about.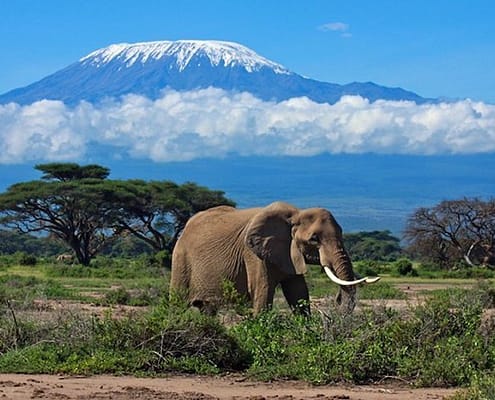 Enjoy 2 special flavors: the mystifying taste of antiquity and the alluring taste of the wilderness, all in a single 14-day Egypt, Tanzania travel package.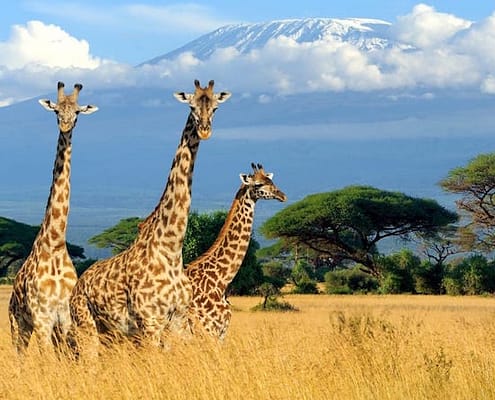 Secure an indescribable travel adventure with an epic 17-Day Egypt, Dubai, Abu Dhabi, Kenya Tour that includes a magical Nile River cruise and so much more.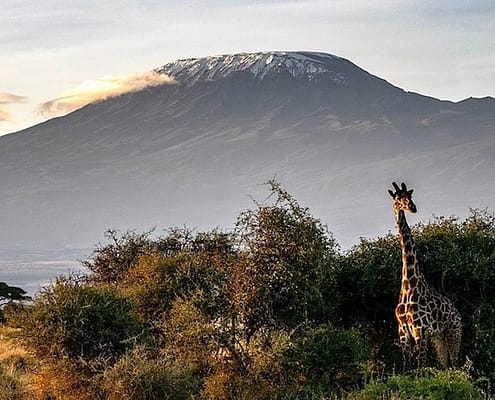 Enjoy affordable extravagance with a high end 17-Day Egypt, Morocco, Kenya Tour, complete with a magical all-inclusive 5- Star Nile River cruise.
Discover the timelessness of magical Morocco; the mind bending antiquity of Ancient Egypt, and unforgettable luxury of a 5-Star Nile River cruise - A once in a lifetime 15 Day Morocco and Egypt vacation.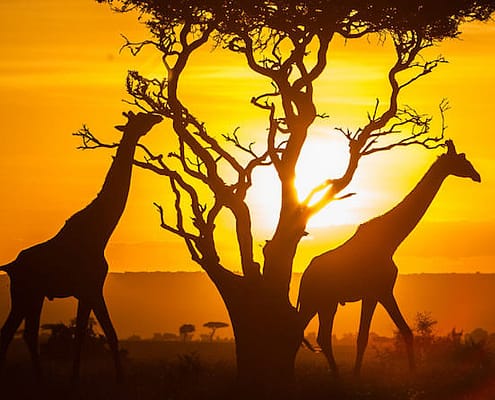 Visit the ancient monuments of Egypt; enjoy a luxury Nile cruise, and marvel at the world's most exotic wildlife with our 15 day Egypt and Kenya Safari Tours.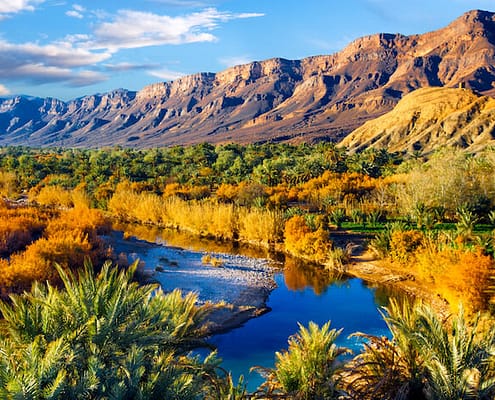 For the ultimate two-week vacation, you won't be able to find a more inspiring, educational or adventure-packed location than Morocco and Egypt. Explore our 14 Day Morocco And Egypt Tour.
Africa and Middle East Tours
Our Africa and Middle East Tours are absolutely perfect for people who want explore beyond the confines of Europe, America and etc. They combine the raw and natural untamed beauty of countries like Kenya, with the remarkable and almost infinite history of the Middle East.
If you are looking for a holiday which is different to the average vacation, our Africa and Middle East tours might be exactly what you are looking for.
Africa and Middle East Tours from Egypt Tours Plus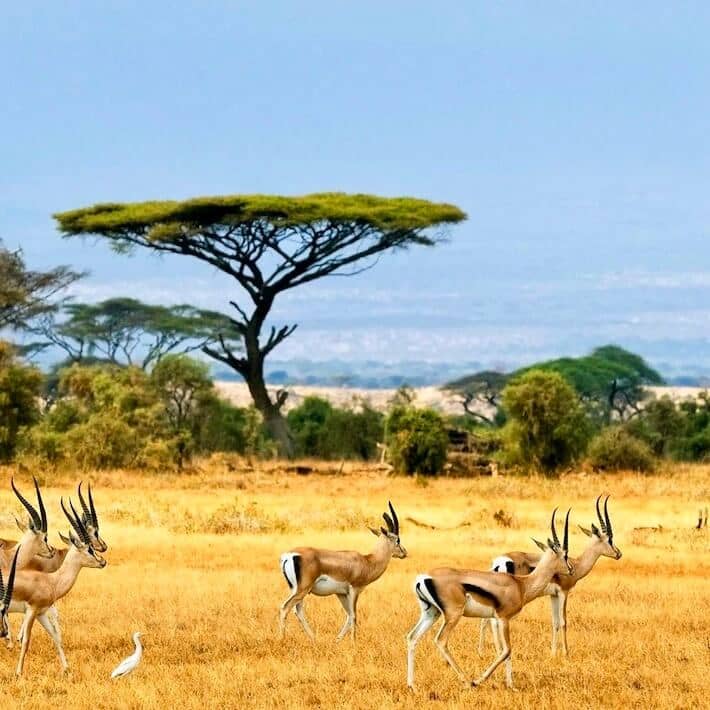 When you book Africa and Middle East tours through us, you are booking through an Egypt tour operator that has been creating and providing high quality tours of Egypt and beyond for decades already. With so much experience behind us, it is fair to say that you can book one of our tours with complete peace of mind.
When we plan our tours, no stone is left unturned. From the moment we meet and greet you on arrival, to the moment we have to bid you farewell, you can enjoy your vacation without having to worry about anything at all because every last detail will have been taken care of.
Customizable and Tailor Made Tours
We believe that our current range of Africa and Middle East Tours are second to none, but we also appreciate that when it comes to travel, there is no such thing as one size fits all. Different travelers have different demands and expectations, and the only way for us to be able to meet every traveler's expectations, is by acknowledging that the tours we offer must be customizable so that they can be tailored to meet the exact needs and requirements of our clients.
We will do whatever it takes to ensure that your vacation is as perfect as it possibly can be, even if it means we have to work with you to create a 100% unique tour itinerary from scratch. Just tell us which places you want to visit, how long you want to visit for, and what your budget is, and we will draft an Africa and Middle East tour package according to the information you have given us. There is no extra charge for this service and absolutely no obligation at all.
Egypt, the Epicenter of our Africa and Middle East Tours
At the time of this article being written, all of our existing readymade Africa and Middle East Tours include some time in Egypt. Most of these tours also begin in Egypt, but clients can also choose to have the order of their chosen tour package reversed so that Egypt becomes the final destination instead of being the first destination.
For instance, if you choose an Egypt, Morocco, and Kenya tour, we can change the itinerary so that your tour begins in Kenya and ends in Egypt, or even Morocco, depending on what is most convenient for you. After all, it is your vacation, and we want you to enjoy it your way.
Africa and Middle East Tours with Nile River Cruises
All of our existing Africa and Middle East Tours currently include a 5-Star Nile River cruise. The actual duration of these cruises vary from one itinerary to the next, and can be anywhere from 4 to 8 days or more. Naturally, much depends on the price of the tour as well as the overall duration of your chosen tour.
Whatever tour package you chose, you can be 100% certain that your Nile River cruise will be a magnificent experience which you will never forget. We only book our clients onto the best cruise ships operating on the Nile. Cruises include full board and quite often various forms of entertainment, such as authentic Egyptian Belly Dance shows, Galabeya parties, and etc.
Not surprisingly, these beautifully appointed vessels come with all the modern comforts and amenities that one would expect to find in any good 5-Star hotel. Last but certainly not least, is that these Nile River cruises are far more than just a relaxing cruise on the river. Instead, they offer a perfect combination of quality leisure time and some of the most magnificent sightseeing opportunities you could ever hope to imagine, and the sightseeing generally begins on the same day you board your cruise. You should also know that at least one of our Egyptologist tour guides will sail with the ship and they will accompany you to all the various attractions you will visit during your cruise.
If you find one of our Africa and Middle East Tours that you really like but you don't want a Nile River cruise, perhaps because you have already been on one previously, we can easily replace it with a Lake Nasser cruise, or even remove it from your chosen itinerary altogether.
Quality, Comfort and Style All the Way
We have always and will always only offer high quality tours, and the same applies to our Africa and Middle East Tours. While we make every effort we possibly can in order to make sure our tour packages are as affordable as they possibly can be, our aim has never been to offer the cheapest tours out there. Instead, we strive to provide a high quality travel experience that includes deluxe road transportation, four and/or five star accommodation, unrivaled customer service and access to many of the very best attractions in all the destinations featured in our tours.
Where in Africa, Where in the Middle East?
Our Africa and Middle East Tours come in all shapes and sizes, and feature several exciting destinations, including Egypt; Morocco; Tunisia; Kenya; Jordan; Turkey; Dubai; Abu Dhabi, and Israel. As is to be expected, our tours contain various combinations of these destinations. Naturally, our Africa and Middle East Tours are all multi-center tours that feature two or more countries, such as Egypt, Morocco and Kenya for example.
Our tours are almost exclusively about visiting and exploring historical monuments, with the only exceptions being if/when you choose one of our Africa and Middle East Tours that feature Tunisia or Kenya. In these two countries, the emphasis is on things like safaris and game watching. As with all other aspects of our tours, the safaris which our clients enjoy are quality safaris undertaken in properly equipped vehicles and in the presence of highly skilled professional guides.
If you have ever dreamed about getting up close to African wildlife, including the famous Big 5, then booking one of our Africa and Middle East tours is one of the surest ways to make your dreams come true. The safari guides that accompany you into the wilderness are completely familiar with the national parks where they work, and they know exactly where to take you to see wild animals of every description living in their natural habitat.
From the ancient wonders of Egypt and the futuristic marvels of Dubai, to the untamed plains of Africa, our Africa and Middle East Tours are everything you could possibly hope for and more.