Quad Bike at Giza Pyramids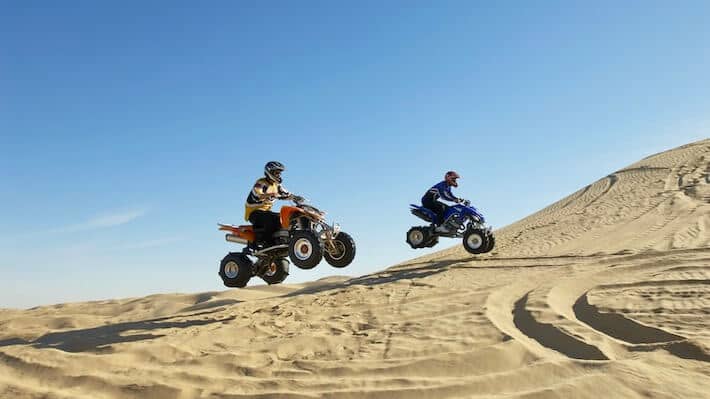 Jump on a quad bike at the Giza Pyramids and set your inner adventurer free. Enjoy the wide open expanse of the desert while zooming around on your quad bike, with the world's most iconic ancient monuments in the background. You really could not hope for a better setting than this, and the thrill which these quad bikes offer is just the sort of thing you need to take your mind off things.
Our Giza Pyramids quad bike tour is affordable; it's fun, and it is quite simply awesome.
Notes: Tours Run: Everyday / Type of Tour: Private / Duration: About 4 hours / Departure Time: Between 09h00 and 15h00
Cairo Tour Packages
Didn't find the Cairo tour package you were looking for? See Quad Bike at Giza Pyramids Tour alternatives below or customize your tour here.
Design Your Custom Egypt Tour
Explore Egypt your way by selecting only the attractions you want to visit