Things to Do in Casablanca – A Non-Stop Journey of Discovery
Morocco is a rich and unforgettable experience, and it has some amazing cities. If you are wondering about the things to do in Casablanca you can expand on the usual list of suggested sites.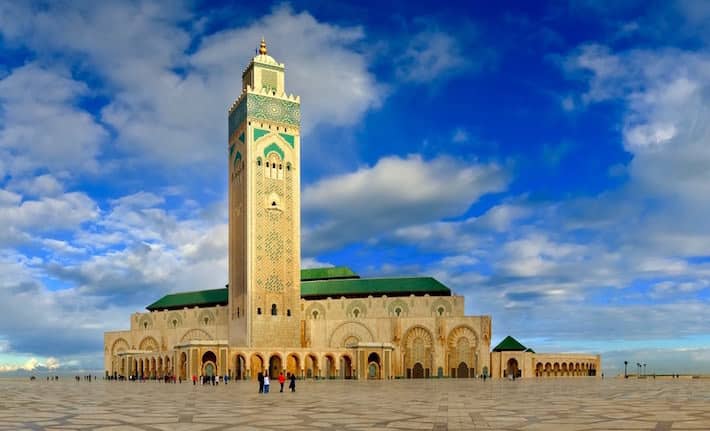 Unique Things to Do in Casablanca
You can use the internet to discover very good lists of things to do in Casablanca. You will see the names of the best mosques, museums, and other sites that are well worth the time to arrange for a visit.
Does that mean that these are top things to do in Casablanca or the only things that can be described as the best things to do in Casablanca?
No, and it is important to remember that this is a very unique city in Morocco. It is the largest, it is a blend of modern and ancient, and it is a place that provides almost all visitors with their first taste of the exotic country.
This is why you should spend some time choosing the things to do in Casablanca. While you might follow a list of Casablanca's tourist attractions, they may not be personalized enough for your liking.
Deciding on Your Destinations
While we would like to provide you with a simple, bullet-point list of the best things to do in Casablanca, that may not be the most effective. Instead, we would start with this one word of advice – don't stay there!
In other words, consider using Casablanca as a fantastic base for amazing Morocco day tours.
One of the most fun things to do in Casablanca is to pay a visit to the smaller towns that surround it. These have not developed in the same way and retain certain charms that a larger city lacks.
Consider trips to Mohammedia with its beaches and charming Medina, Safi with its amazing Roman ruins and its impressive pottery industry, and Oualidia with its pretty beaches and boats and delicious restaurants serving oysters from the local beds.
If you want to remain in Casablanca, you can add a unique twist to your visits to the usual sites by stopping by the Parc de La Ligue Arabe and watch local people play petanque.
Go to Quartier Gauthier to see the hippest Moroccans around and spend an evening along the Corniche enjoying the music from the many clubs.
Don't miss a stop in Quartier Habous where the famous Patisserie Bennis Habous is located, and be sure that you do a bit of shopping in this quarter as well as it is known for having the most authentic ceramics, slippers and carpets.
Experience Casablanca Your Way!
Now you have some great things to do in and out of Casablanca, and working with a private guide and driver will ensure you can enjoy them all.
EgyptToursPlus.com offers time-tested high quality private guided Morocco tour packages. With private guides and drivers, you can even create a custom tour of Casablanca. Whether a short break, a day tour, or a full holiday, we make everything possible.
→ Tell us about your dream trip and we will customize your itinerary to fit your exact needs and wants ←
Explore the Best of Egypt and Morocco – And Beyond