Things to Do in Tangier – Uncovering the Beauty of Tangier
Tangier is a fascinating and utterly original city. A blend of so many cultures and histories that it has a character all its own. At EgyptToursPlus.com, visitors can create their own unique experiences by choosing the most satisfying things to do in Tangier.
→ Tell us about your dream trip and we will customize your itinerary to fit your exact needs and wants ←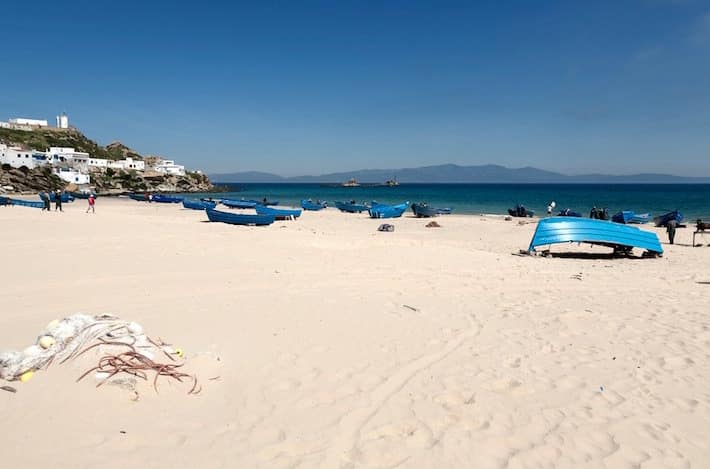 Discover the Best Things to Do in Tangier
The city of Tangier sits at the very top of Africa, and rests but 20 miles from Spain. It is called the Gateway to Africa and has attracted a wide array of people over the centuries. Most recently, it was a favorite haunt of literary and artistic celebrities who brought an entirely unique flavor to the city's culture. However, there has always been a great deal of culture in Tangier, and it is a wonderful spot to visit.
With all of the culture and life in the city, it can be confusing to begin choosing from the many things to do in Tangier, but we have some great suggestions. Among the most significant of the things to do in Tangier is this: don't go it alone! Instead, look at our Morocco private tours which can help you make the very most out of every moment you spend here.
At EgyptToursPlus.com you can enjoy a customized journey using our trip planner, including pre-arranged visits to top Tangier attractions and sites.
As you begin to consider the things to do in Tangier, keep in mind that it is a far more laid back destination. It is not unusual for a visitor to find themselves happily getting lost in the Medina or making their way to the famous Petit Socco to watch locals happily sipping tea and enjoying rounds of sheshbesh (backgammon).
Another of the top things to do in Tangier is to head to the shore. You can gaze out towards Gibraltar and Spain in the distance or kick back on the sand. The beach district is lined excellent promenades and is another spot to see true locals enjoying their city. The New City is also a great spot for this, but does have the usual city hustle and bustle.
Integrating these activities into your list of things to do in Tangier is a wonderful way to create many opportunities for relaxation and unique experiences.
While you don't want to miss the major tourism spots such as the Medina and the kasbah, the museums, and the Corniche, you can create a much more personalized experience visiting the low-key areas. You can also add places like Asilah, Ceuta, and Larache to your lists of things to do in Tangier. These small towns nearby the city are wonderful historic and cultural sites. Each would be a wonderful excursion or day trip and enhance your memories of Tangiers for years to come.
When considering the best things to do in Tangier, consider the atmosphere and choose things that will help you to appreciate the utterly unique character of this city.
Explore the Best of Egypt and Morocco – And Beyond