Enjoying Hurghada Diving Holidays
World class resorts and accommodations are available to anyone enjoying one of the many Hurghada Diving Holidays available. The region offers a large variety of additional activities as well.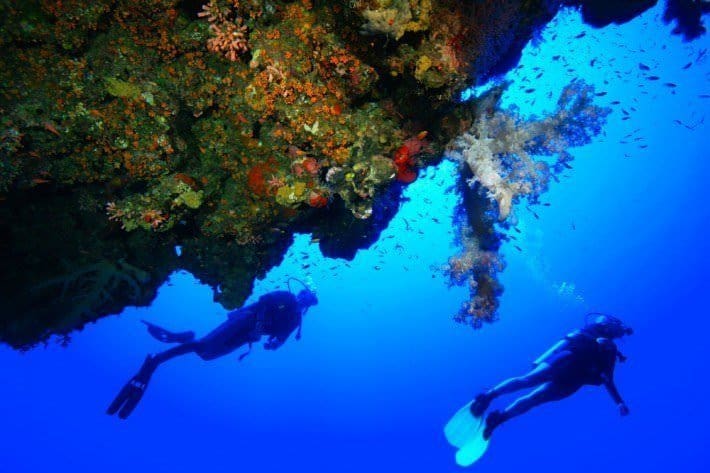 Travelers looking to enjoy Egypt all-inclusive vacations can find all that they need by searching for Hurghada diving holidays. The town is primarily a resort destination, with many all-inclusive options and arrangements available. In fact, one of the more popular activities in Hurghada is visiting several of the interconnected resorts and enjoying the many restaurants and shops that they contain.
Planning Hurghada diving holidays can be for the widely experienced scuba experts or it can be for a couple or family to learn how to dive and get their certification while experiencing some of the finest conditions in the world.
Design Your Custom Egypt Tour
Explore Egypt your way by selecting only the attractions you want to visit
The Red Sea Riviera
Hurghada is part of Egypt's "Red Sea Riviera" and is near to many of the world's most frequently visited scuba diving and snorkeling locations. One of the great benefits to Egypt diving holidays in the Hurghada area are the many glass-bottomed boats that the resorts and local diving companies operate that allow visitors of all ages to see the beauty of the underwater landscape without the need for any training or gear!
Not Just Underwater
Interestingly, Hurghada diving holidays are not all about scuba diving and snorkeling, but also about the unique terrain outside of the town. Many visitors enjoying Egypt vacations will plan to take excursions into the desert region that backs the entire Red Sea coastal areas of Egypt, and here they can ride camels, motor bikes and all-terrain vehicles.
Many people will also plan a visit with some of the Bedouin peoples of the area as well, purchasing their handicrafts and taking tea or a meal with them also.
Cairo and Luxor are Easy to Reach
The popularity of Hurghada diving holidays makes for many options in travelling to the area, and this in turn makes it quite simple for travelers on Egypt family holidays to enjoy a few days at their resort and also take a quick and easy plane ride to Cairo or Luxor where they can spend a day touring the many historic sites before heading back to their Hurghada location.
Hurghada diving holidays are a wonderful opportunity for exploring the remarkable diversity of life in the Red Sea as well as sampling some fantastic cuisine in the many gourmet restaurants that fill the resorts of the entire area. Guests will also have a full range of activities and options that will make their Egypt vacation package memorable and exciting.
Amazing Ancient Egypt Tours
Explore the best of Egypt. Find and book your dream trip today.
Design Your Custom Egypt Tour
Explore Egypt your way by selecting only the attractions you want to visit
Country Specific Egypt Tour Information
Looking for more information before you decide? We have a specific international guide covering the most important points you need to be aware of before traveling to Egypt.