Luxor Guided Tours: Ancient Monuments Overload
Luxor guided tours allow visitors to experience on of Egypt's most fascinating destinations in the very best possible way. Luxor, located on the east bank of the Nile River in Egypt, is a city packed with ancient history and world-renowned archaeological sites. As an adventure seeker, you'll find it hard to resist the allure of Luxor's temples, tombs, and monuments that have stood the test of time.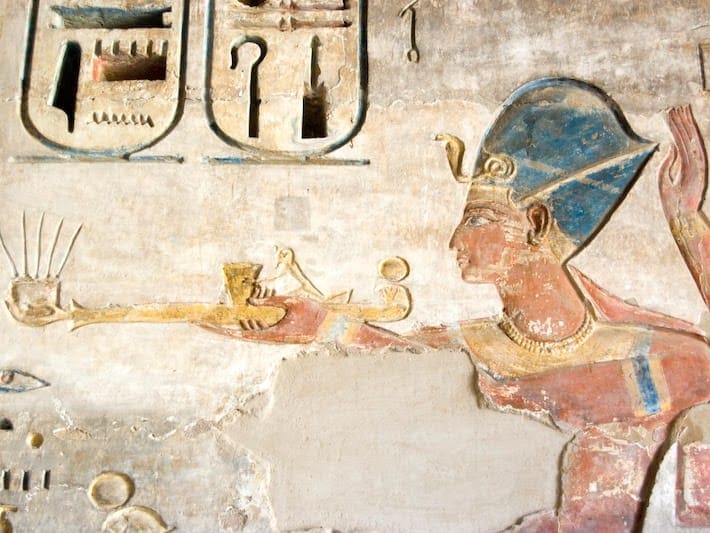 Brief Overview of Luxor and its Significance in Egyptian History
Luxor is often referred to as the world's greatest open-air museum, as it houses some of the most iconic and well-preserved ancient Egyptian sites. It was once the capital of Egypt during the New Kingdom Period, and many of the monuments and temples that still stand today were built during this time.
One of the most famous sites in Luxor is the Valley of the Kings, a burial ground for pharaohs and nobles from the 16th to the 11th century BCE. The tomb of Tutankhamun, discovered in 1922, is located here and attracts visitors from all over the world. Other must-see sites include the Karnak Temple Complex, the Luxor Temple, and the Colossi of Memnon.
With so much to see and explore, an expert guided private Egypt tour is the perfect way to experience Luxor's rich history and cultural significance.
What to Expect from Luxor Guided Tours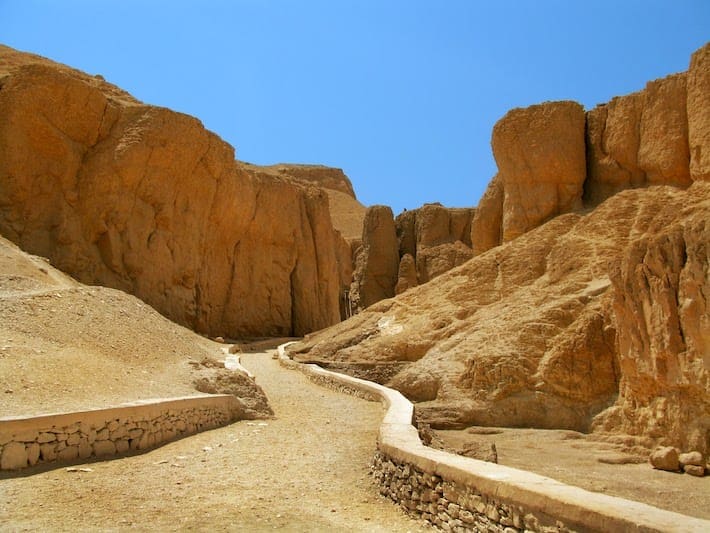 Luxor is best known for its many ancient attractions, including sites like to Valley of Kings, Karnak Temple, Luxor Temple, etc. It also has numerous nearby attractions which tourists can visit by way of half-day excursions or day trips. Some popular nearby attractions include Abydos, an ancient sacred city which is home to the awe-inspiring Temple of Seti the 1st. The Medinet Habu Temple is another nearby attraction. This served as a mortuary temple for King Ramses III.
Other fascinating sites include the Valley of Queens and the Valley of the Nobles. And, for those who have time on their side, the Luxor Museum and the Luxor Museum of Mummification are also well worth a visit. In short, Luxor is a treasure trove of ancient archaeological wonders.
Benefits of Luxor Guided Tours
Booking a Luxor guided tour with a knowledgeable local guide is the best way to maximize your time in Luxor and learn about the history and culture of this remarkable city. Your guide will provide you with insider information on each site you visit, explaining the significance of each monument and temple, and sharing fascinating stories about ancient Egyptian life and culture.
Additionally, a guided tour ensures that you don't miss any of the must-see sites and attractions, while also providing you with the flexibility to customize your itinerary to suit your interests and preferences. Your guide and driver will also take care of all logistics, including transportation, entrance fees, and any necessary permits, allowing you to focus on enjoying the experience.
Overall, Luxor Guided Tours offer a unique and unforgettable adventure that will transport you back in time to the ancient world of Egypt. Whether you're interested in history, archaeology, or just looking for an exciting adventure, Luxor is the perfect destination for your next travel adventure. So what are you waiting for? Book your Luxor Guided Tour today and embark on a journey of a lifetime!
Suggested: Luxor Tour Packages
Tour options, including private tours and Nile cruises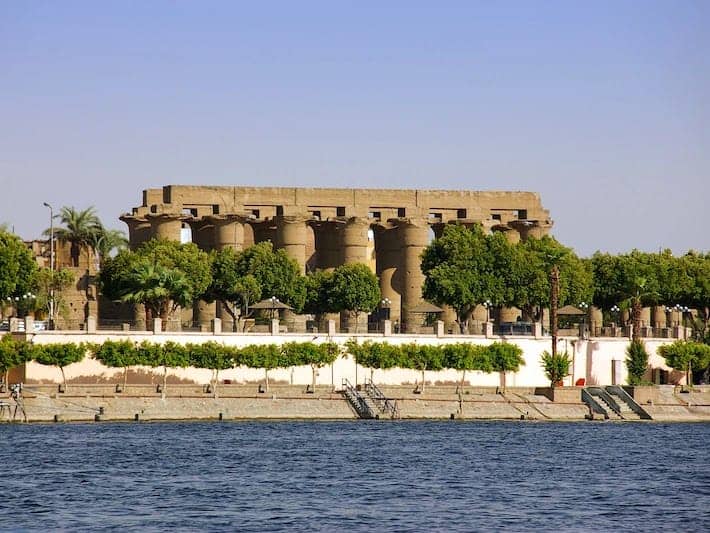 At Egypt Tours Plus, we offer a variety of tour options to suit your needs and preferences. Private tours are available for individuals, couples, families, or small groups, and can be customized to include specific sites and attractions that are of interest to you. These tours offer the ultimate in flexibility and personalization, allowing you to explore Luxor at your own pace and on your own terms.
For those who want to experience the Nile River and see more of Egypt, tours can also include Nile cruises. These multi-day tours include all of the must-see sites in Luxor, as well as stops at other ancient Egyptian sites along the Nile River, such as Aswan, Edfu, and Kom Ombo. With some Nile cruise itineraries, you'll also have the opportunity to see the famous temples of Abu Simbel, the Temple of Philae, the Temple of Horus, the Aswan High Dam and so much more, as well as enjoy the stunning scenery of the Nile Valley.
No matter which Luxor tour option you choose, our Luxor guided tours promise a safe, comfortable, and informative experience. With expert guides, comfortable transportation, and carefully planned itineraries, you're sure to have an unforgettable adventure in Luxor.
Top Attractions to Visit on a Luxor Guided Tour
To explore all of Luxor's attractions and nearby attractions, you would probably need at least a full week or more. Of course, not everyone has this amount of time to spare, so here are 5 of the top attractions which every visitor to Luxor should try to see. They are also very conveniently located and easily accessible. And, if you want to take your Luxor trip to a whole new level, we have got one not-to-be-missed activity covered as well.
Karnak Temple Complex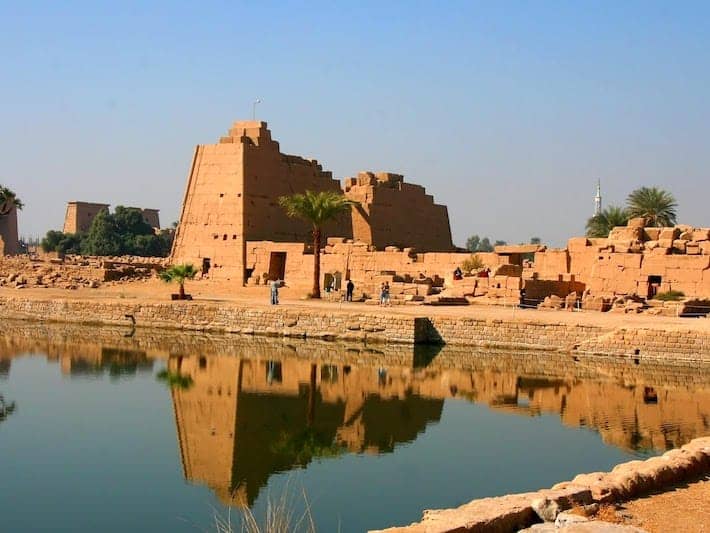 The Karnak Temple Complex is one of the world's largest religious complexes and a true masterpiece of ancient Egyptian architecture. The complex contains multiple temples, chapels, and other structures that were built over a period of 2,000 years, from the Middle Kingdom to the Ptolemaic period. Highlights of the complex include the Great Hypostyle Hall, which contains 134 columns, some reaching up to 70 feet high, and the Sacred Lake, which was used for ritual purposes.
Valley of the Kings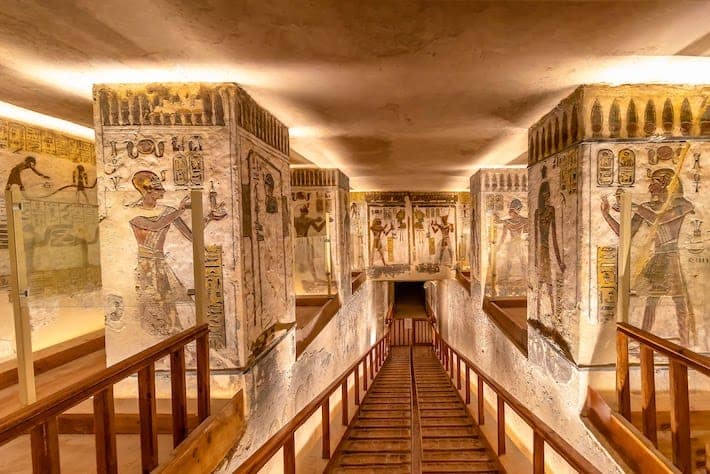 The Valley of the Kings is a must-see attraction located on the west bank of the Nile River in Luxor. This ancient burial ground was used for pharaohs and nobles during the New Kingdom period, and it contains over 60 tombs and chambers, many of which are beautifully decorated with intricate hieroglyphics and colorful murals. Visitors can explore several of the tombs, though not all are open to the public at any given time. Some of the most famous tombs include the tomb of King Tutankhamun, which was discovered largely intact in 1922, and the tomb of Ramses III, which features stunning scenes of the pharaoh's journey to the afterlife.
Luxor Temple
Luxor Temple is a well-preserved ancient Egyptian temple located on the east bank of the Nile River in Luxor. It was built during the New Kingdom period, around 1400 BCE, and was dedicated to the gods Amun, Mut, and Khonsu. The temple features impressive columns, statues, and reliefs, many of which depict scenes from ancient Egyptian mythology and history. Visitors can wander the temple's courtyards and halls, admiring the intricate carvings and learning about the temple's significance through the expert guidance of a Luxor guided tour. At night, the temple is beautifully illuminated, creating a magical atmosphere that is not to be missed.
Temple of Queen Hatshepsut
The Temple of Queen Hatshepsut is an impressive ancient Egyptian structure located near the Valley of the Kings on the west bank at Luxor. It was built during the New Kingdom period and served as a mortuary temple for Queen Hatshepsut, the only true Egyptian female pharaoh in Egyptian history. The temple's design is unique for its use of terraces and colonnades, and it features stunning reliefs and statues that depict the queen's life and accomplishments. Visitors to the temple can explore its various levels and chambers while learning about Queen Hatshepsut's reign and legacy from one of our knowledgeable expert guides.
Colossi of Memnon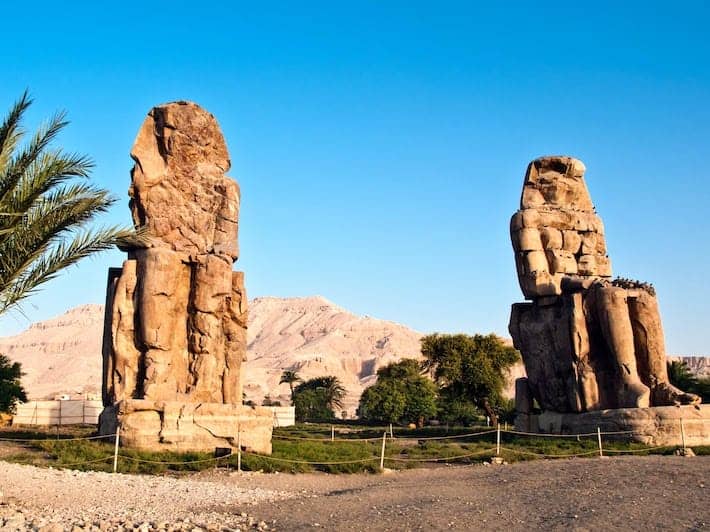 The Colossi of Memnon are two massive stone statues located on the west bank of the Nile River in Luxor. Standing at over 60 feet tall, these statues depict Pharaoh Amenhotep III and were built over 3,000 years ago. Despite suffering some damage over the years, the statues are still impressive and offer visitors a glimpse into the power and grandeur of ancient Egyptian civilization. In addition to their historical significance, the Colossi of Memnon are also known for their musical properties – the statues were said to produce a haunting sound at dawn, believed by some to be the voice of the pharaoh himself.
Hot Air Balloons
One of the most thrilling experiences available in Luxor is a hot air balloon ride over the ancient city. As the sun begins to rise, visitors can take to the skies and enjoy a breathtaking view of the temples, tombs, and monuments that make Luxor such a special place. From high above, the intricate patterns of the fields and canals become visible, and the mighty Nile River can be seen snaking its way through the desert landscape.
The experience is made all the more special by the peaceful silence of the balloon ride, which allows visitors to fully appreciate the majesty of Luxor's historical sites. Our Luxor guided tours offer hot air balloon rides as an optional extra, and we highly recommend it as a once-in-a-lifetime experience.
Tips for an Enjoyable Luxor Guided Tour
Any trip to Luxor is bound to be unforgettable because there really is so much to see an do. With that having been said, here are three pointers to keep in mind if you intend visiting this fascinating part of Egypt:
Wear comfortable shoes and clothing – We recommend wearing lightweight cotton or linen clothes due to the heat. We also recommend wearing comfortable shoes rather than sandals, especially during sightseeing tours. A wide-brimmed hat and good quality sunglasses are also highly recommended. Also, if you visit during the cooler month, from November through to the end of February, be sure to have a jacket on hand as well.
Bring sunscreen and water – Using sunscreen is essential, not only when visiting Luxor, but also when visiting any other part of Egypt. This is particularly important for people who come from countries with a cooler climate, and those who have fair skin. Also be sure to carry fresh bottled water with you when sightseeing. If you book one of our Luxor guided tours, we provide you with bottled water.
Be respectful of the sites – Luxor is home to some of the most sacred ancient sites in the world, so it's important to treat them with the respect they deserve. Also, be mindful of your surroundings and listen carefully to your guide's instructions. Remember, these sites have survived for thousands of years, and it's up to all of us to help preserve them for future generations.
How to Book a Luxor Guided Tour
Booking a Luxor guided tour is easy and can be done online within a matter of minutes. Simply visit our website and browse through our various Egypt tour packages. Once you've found a tour that suits your needs, select your preferred date and time, and then submit your request. One of our travel consultants will then contact you.
If your chosen tour included hotel accommodation, a Nile cruise, and/or domestic flights, a deposit will be required in order for us to make the necessary reservations. Your assigned tour manager will of course discuss payment options with you. Payments can be online or in person. Our team will then send you a confirmation email with all the necessary details, including the meeting point and time.
If you have any special requests or requirements, such as dietary restrictions or mobility issues, please let us know in advance so that we can make arrangements to accommodate your needs.
Design Your Custom Egypt Tour
Explore Egypt your way by selecting only the attractions you want to visit
Frequently Asked Questions
Welcome to the Luxor Guided Tours FAQ! A guided tour is an excellent way to explore Luxor's temples, tombs, and other cultural attractions while learning about the city's rich history from a knowledgeable guide. In this FAQ, we'll answer some common questions about Luxor Guided Tours. Whether you're a first-time visitor or a seasoned traveler, we hope this guide will help you make the most of your trip to Luxor.
What types of Luxor guided tours are available?
To help visitors make the most of their trip, there are a variety of Luxor guided tours available to suit every type of traveler. Here are some of the different options you can choose from:
Full-day tours: For those who want to see as much as possible in a single day, full-day tours are ideal. These tours typically cover all of the major sites in Luxor, including the Valley of the Kings, Karnak Temple, the Colossi of Memnon, and the Luxor Temple.
Half-day tours: If you're short on time or simply prefer a more leisurely pace, half-day tours are a good option. These tours usually focus on one or two specific sites, such as the Valley of the Queens or the Luxor Museum.
Private tours: For a more personalized experience, private tours are available. These tours can be customized to your preferences, allowing you to focus on the sites that interest you most. Private tours are particularly popular with families, couples, and small groups.
Group tours: If you're traveling solo or on a budget, group tours are a great way to see Luxor without breaking the bank. These tours typically include transportation, entrance fees, and a knowledgeable guide to take you around the sites.
Multi-day tours: For those who want to explore Luxor in depth, multi-day …
How long do Luxor guided tours last?
Luxor guided tours can last anywhere from 1 to 5 days, depending on the itinerary and the preferences of the travelers. Some tours may focus on specific sites or themes, such as the temples of Karnak and Luxor, the Valley of the Kings, and the ancient city of Thebes. Others may offer a more comprehensive overview of Luxor's historical and cultural heritage, with visits to museums, markets, and local communities. Regardless of the duration, all Luxor guided tours are led by experienced and knowledgeable guides who can provide insights into the significance and context of each site, as well as tips for navigating the city and engaging with its people.
How much do Luxor guided tours cost?
If you're planning a trip to Luxor and want to explore the city's rich historical sites, you may be wondering about the cost of guided tours. The good news is that there are a variety of tour options available to suit different budgets and interests.
The cost of a guided tour in Luxor can vary depending on the length of the tour, the number of sites covered, and the level of luxury or customization you're looking for.
It's worth noting that our guided tours include transportation, admission to sites, and sometimes even meals, so you won't have to worry about additional expenses.
What sights are included in the Luxor guided tours?
The sights included in our Luxor guided tours vary, but most tours cover the following:
Is there an option to customize a Luxor guided tour?
Yes, there are options to customize Luxor guided tours to fit your specific interests and timeframe. Egypt Tours Plus offers personalized itineraries that can include visits to specific historical sites or activities such as hot air balloon rides or camel rides. Additionally, private tours with a personal guide can be arranged to ensure that your tour is tailored to your preferences. It is recommended to communicate your desired itinerary and interests with one of our travel consultants in advance to ensure that your customized tour meets your requirements.
Are Luxor guided tours conducted in English?
Yes, Luxor guided tours are typically conducted in English. All of our tour guides in Luxor are fluent in English and are specifically trained to provide tours for international visitors. Many of our guides are also fluent in other languages as well, so if you would rather have your tour conducted in a language other than English, please let us know.
Are meals included in Luxor guided tours?
This depends on the specific tour package you book. Some packages do include meals, while others may not. It's important to carefully review the details of each tour package to understand what is included in the price. If meals are not included, your guide can recommend local restaurants and cafes where you can try authentic Egyptian cuisine. Luxor is known for its delicious food, so be sure to take advantage of the local dining options!
Is hotel pick-up available for Luxor guided tours?
Yes, all of our Luxor guided tours include hotel pick-up. Our experienced guides and drivers will pick you up from your hotel and take you on a memorable journey through the historical sites of Luxor. We aim to provide a hassle-free experience for our guests, and hotel pick-up is just one of the many ways we strive to make your trip as convenient as possible. So, whether you're staying in a hotel, resort, or Airbnb, we've got you covered. Just let us know where you're staying, and we'll take care of the rest.
Conclusion
Luxor guided tours offer a unique and fascinating glimpse into the history and culture of ancient Egypt. With knowledgeable guides, comfortable transportation, and a variety of exciting activities, our tours are the perfect way to explore this incredible city. Whether you're interested in learning about the pharaohs and their dynasties, or simply want to take in the stunning beauty of the Nile River and its surroundings, Luxor has something for everyone.
So why wait? With nearly half a million tours already sold, and as proud winners of the TripAdvisor "Travelers' Choice" award, we know exactly how to turn travel dreams into reality.
Contact us now and let us help you to plan the perfect trip to Luxor, or to book your customizable Luxor guided tour today.
Design Your Custom Egypt Tour
Explore Egypt your way by selecting only the attractions you want to visit