Marsa Alam Diving Holidays
Travelers on Marsa Alam Diving Holidays can enjoy excellent, year round diving conditions with many sites available directly offshore. The town is also near to some ancient sites as well.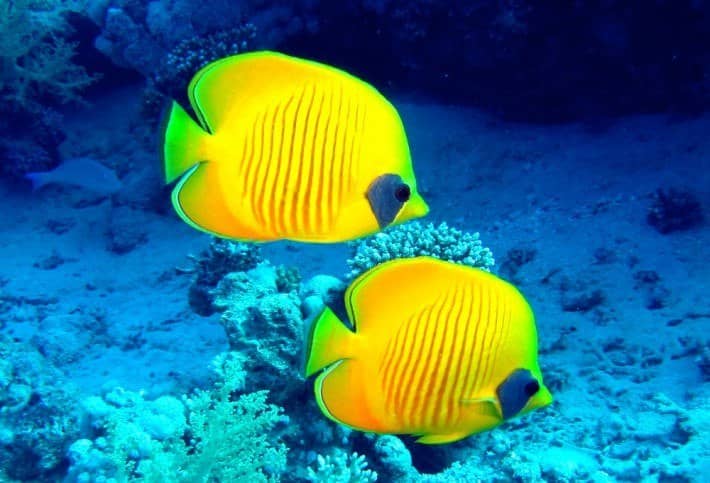 Marsa Alam, Egypt
In the southernmost region of the Red Sea coast is the town of Marsa Alam. Once only a small fishing village, the town is rapidly becoming a rival to such destinations as Sharm el Sheikh and Hurghada. This is because so many travelers are planning Marsa Alam diving holiday that take in the wonderful beauty and wildlife of the waters just off shore.
Design Your Custom Egypt Tour
Explore Egypt your way by selecting only the attractions you want to visit
Year Round Diving
While the entire region is known for great conditions and excellent scenery, the Marsa Alam regional waters are home to year round diving due to the shallower conditions and because divers can utilize boats or head out directly from shore to some of the area's most popular spots.
Those looking for cheap Egypt vacations will find a host of excellent opportunities in this area, especially because of the popularity of Marsa Alam diving holidays and because the region's need to be competitive with the all ready developed diving towns.
See the Many Creatures
Those on Marsa Alam diving holiday will be quite likely to encounter the pods of spinner dolphins and slow-moving dugongs that populate the warm and shallow waters, and they may even catch a glimpse of the groups of hammerhead sharks that visit the area a bit farther off shore.
The town is also home to its own international airport which is why so many visitors on cheap Egypt holiday will choose the area as well. With its many reasonably priced accommodations, access to great restaurants and many diving companies and boat operators, almost anyone looking for Marsa Alam diving holiday will be able to quickly locate something suitable to their needs and their budget.
Fun Above the Waves!
In addition to the popular water sports of the area, visitors to Marsa Alam will be able to enjoy some activities outside of the town. This includes the nearby emerald mines and some ancient and historic ruins belonging the nineteenth dynasty pharaoh Seti I.
Additionally, those enjoying Marsa Alam diving holidays holiday will also be able to partake of land-based activities as well. Because the town is close to the Tropic of Cancer, it is a bit more tropical than other towns farther north. While this means that the town is a bit more verdant, it is still quite close to the desert and visitors on cheap Egypt vacations can add desert trekking on camel, jeep or quad to the list of things to do while in the area.
Clusters of wild gazelle inhabit some of the wadis (canyons) outside of town and there are also still small clusters of native Bedouins to visit as well while enjoying Marsa Alam diving holidays.
Amazing Ancient Egypt Tours
Explore the best of Egypt. Find and book your dream trip today.
Design Your Custom Egypt Tour
Explore Egypt your way by selecting only the attractions you want to visit
Country Specific Egypt Tour Information
Looking for more information before you decide? We have a specific international guide covering the most important points you need to be aware of before traveling to Egypt.