Things to Do in Marsa Alam
Whether you want to exploring ancient Egyptian architecture, or whether you want to enjoy carefree days lounging around on the beach, there are endless things to do in Marsa Alam.
When you want to explore ancient pyramids, you book Egypt pyramid tours, while Nile River cruises the best way to see some of Egypt's most famous ancient temples and tombs. If, on the other hand, you want to explore some of the world's finest underwater scenery, then our bespoke Red Sea holidays are guaranteed to leave you with lifelong memories.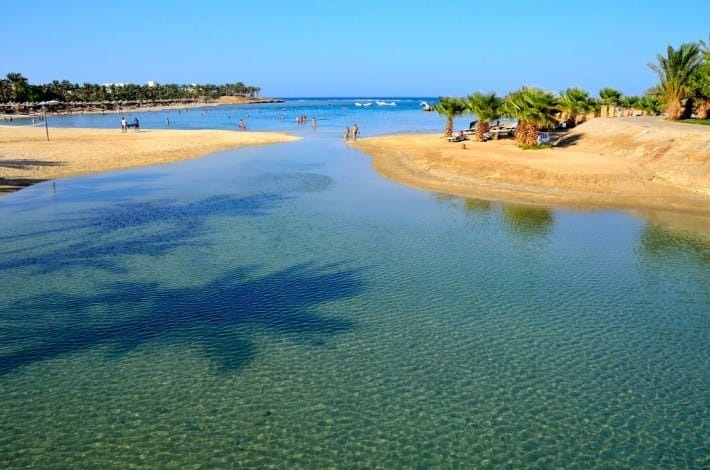 Things To Do In Marsa Alam
Located in the heart of Egypt's Red Sea region, there are a number of things to see and do while in Marsa Alam. In fact, many of the sights can be visited by means of a day or half-day excursion or by means of private guided tours.
Design Your Custom Egypt Tour
Explore Egypt your way by selecting only the attractions you want to visit
Mons Smaragdus
One of the coolest things to see in Marsa Alam is the location of the Cleopatra Mines. Also known as the ancient emerald mines or Mons Smaragdus (Emerald Mountains), this is one of the most famous and oldest mining complexes of the ancient world and is believed to have been used by Egyptian Pharaohs.
Because the emerald is the oldest known gemstone, the deep green color is thought to be a symbol of eternity. The ruins of the Zabara and Sikeit mining settlements are still visible, as are some remains from temple structures and various old caved-in mining sites.
Mons Claudianus
Another type of mountain is the Mons Claudianus. Located in the desert between the Nile and the Red Sea, Mons Claudianus is an ancient granite quarry that served as the production location for many of the columns and building blocks used to beautify imperial Rome. Even today, you can gaze at the objects in the Pantheon, Hadrian's Villa, and the unfinished Temple of Venus. You can also catch a glimpse of broken granite columns, stables, workshops, residential dwellings and the fortress that was meant to protect the people living in this Roman location in the Eastern Desert.
Temple of Seti
Located along the desert road, the Temple of Seti I at Kanais is one of the top historical sites to see in Marsa Alam while on vacation. It not only provides a fascinating excursion, but also a historical and cultural glimpse into a different world. However, you can only view the entrance of the temple as it is closed to the public for its protection. Along the way there or on the way back, though, one can also see an ancient well and the remains of an old Roman fort.
These are just a few of the things to see in Marsa Alam. Many of the sights, like Bir Umm Fawakhir and the Quseir Fortress are not things to see in Marsa Alam, but can easily be visited within a few hours or on a day excursion. People everywhere travel to the seaside town for its wonderful diving opportunities and water activities, and leave amazed by the number of historical and beautiful sights surrounding Marsa Alam, Egypt.
Adventure Activities
In addition to visiting historical sites, there are some great adventure activies available if you are looking for things to do in Marsa Alam. The most popular of these being SCUBA diving , windsurfing, and trips into the desert. In fact, Marsa Alam has some of the finest dive sites in the world.
Fully Customizable Tours
At Egypt Tours Plus, all of our Egypt tour packages and all of our Nile cruise holiday packages can be customized to meet the exact needs of our clients. We can also work with clients to create their own unique travel itineraries from scratch.
Amazing Ancient Egypt Tours
Explore the best of Egypt. Find and book your dream trip today.
Design Your Custom Egypt Tour
Explore Egypt your way by selecting only the attractions you want to visit
Country Specific Egypt Tour Information
Looking for more information before you decide? We have a specific international guide covering the most important points you need to be aware of before traveling to Egypt.