Book your Egypt All-Inclusive Vacations with Egypt Tours Plus and enjoy a holiday of a lifetime in the Land of the Pharaohs with more than 65 years of experience right by your side. We have a spectacular range of vacation packages; all crafted, created and offered by a certified Category "A" tour operator that has been welcoming visitors to Egypt since 1955.
Our Egypt vacation packages cover every region of this fascinating country, and they are more affordable than you might ever have imagined. From the moment you arrive in Egypt, to the moment you board your flight back home, the magic simply doesn't stop.
Egypt All-Inclusive Vacations
When people hear the term "All-Inclusive," many automatically assume that it is referring to a stay in an all inclusive hotel or an all inclusive resort. While this might often be the case, our own Egypt All-Inclusive Vacation Packages include so much more than just a stay at a hotel.
As is to be expected, Egypt has numerous all-inclusive hotels and resorts. Many of these are located on the east coast of the country, in tourist hotspots like Sharm el-Sheikh and Hurghada. In fact, this region of the country is quite often referred to as the Red Sea Riviera due to its pristine beaches and its abundance of world-class inclusive resorts.
Most tourists who book all-inclusive vacations in this part of the country do so because they want to enjoy a relaxing break in the sun. They want to enjoy the sandy beaches, crystal clear waters, and a wide variety of water sports. Many guests also visit places like Sharm el-Sheikh and Hurghada to enjoy world-class snorkeling and SCUBA diving. After all, the area is home to some of the world's best dive sites.
Choosing the Perfect All-Inclusive Egypt Tour Package
Knowing exactly what you want from your vacation is the key to choosing the ultimate Egypt tour package. Do you want to explore a paradise of unspoiled coral reefs in the Red Sea? Do you want to spend your days exploring the country's deserts and its many oases? Do you want to see the many countless pyramids, temples and tombs left behind by one of the world's oldest civilizations?
Perhaps you want you want to experience the magic of a five star luxury Nile cruise, or maybe you just want to experience it all during your stay in the Land of the Pharaohs. No matter what your budget is, and no matter what your desires are, we can help turn your dream holiday into a reality with our all inclusive packages.
Red Sea Snorkeling and SCUBA Diving Vacations
The Red Sea coast in Egypt is hugely popular among snorkeling and SCUBA diving enthusiasts.  Most visitors who want to partake in such activities tend to do so while staying in Sharm el-Sheikh and/or Hurghada. We ourselves offer a number of Egypt all-inclusive vacations that include snorkeling and/or SCUBA diving on the Red Sea coast.
We only work with the very best and most reputable dive ship operators. Tour prices include transfers to and from your hotel; all necessary equipment and a fully certified diving guide. Lunch and soft drinks are also provided on board the dive boats and are included in the price of our tour packages.
Nile River Cruises – The Nile Valley in the Lap of Luxury
Nearly all of our Egypt All-Inclusive Vacations include a Nile cruise with full board and lodging. The cruise ships that we book our clients onto are quite literally like floating hotels, complete with a wide range of world-class amenities and various entertainment options. Most of the cruises that feature in our tour packages run between Aswan and Luxor, although we also have some which begin or end in Cairo.
During river cruises, our clients can look forward to visiting a number of Egypt's most treasured historical sites that are located along the banks of the River Nile. These include Philae Temple in Aswan; Horus Temple at Edfu; the Temple of Kom Ombo; Karnak Temple; Luxor Temple; Hatshepsut Temple; Valley of the Kings; the rock-cut Abu Simbel Temples and more. All onshore excursions to these ancient sites are led by one of our Egyptologist guides to ensure that you cruise is more rewarding than ever.
Sahara Desert Tours
So many visitors are beyond amazed when they discover just how much there is to see in Egypt's desert regions. In addition to several oases there are also breathtakingly beautiful natural wonders, including places like the White Desert and the Black Desert. There are also numerous ancient relics, temples and tombs waiting to be explored.
Our desert safaris are undertaken in deluxe air-conditioned 4×4 vehicles and all necessary equipment is provided for those who want to experience a magical night under a star-filled sky
The Best of Vacations of Cairo and Beyond
Nearly all of our Egypt all-inclusive vacation packages begin in Cairo, the bustling capital of Egypt. Our tours include private guided Cairo tour packages to several of the best attractions in and around the city. These include the Great Pyramids of Giza and the Sphinx; the Egyptian Museum; the Khan el Khalili Bazaar; Memphis; the Step Pyramid of Pharaoh Djozer and more.
Multi Destination All Inclusive Vacation Packages
For those travelers who are longing for an even more adventurous break, we also have a wide range of Egypt multi-destination tours. Make your trip more memorable than ever by visiting more than only one destination. Visit Jordan, Morocco, Turkey, Dubai, or even Kenya, either before or after your stay in Egypt.
All of our tours are fully customizable, so when you travel with us, everything is possible. Contact us today to find out more or to book a dream holiday which you will never forget.
Frequently Asked Questions
Q. Do Egypt tour prices include flight?
A. Our displayed tour prices do not include international flights. They do however include domestic flights if your chosen itinerary includes domestic air travel.
Q. What is not included in all-inclusive packages?
A. Our tours do not include things such as tipping; laundry; costs relating to optional activities, personal expenses, and etc. All our itinerary pages include detailed lists of what is and what is not included.
Q. Can I request changes for an all-inclusive Egypt itinerary I like?
A. Yes, all of our tour packages can be customized and tailored to meet your needs.
6 Best-Selling All-Inclusive Egypt Vacations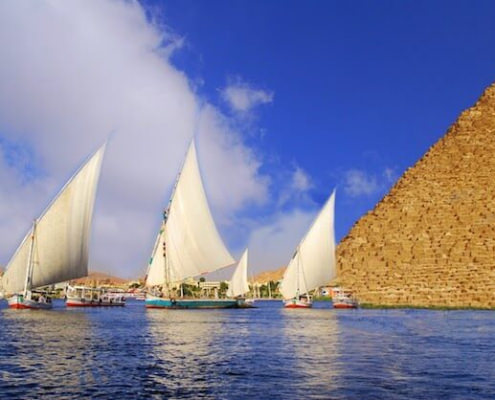 https://www.egypttoursplus.com/wp-content/uploads/2017/04/Cairo-Nile-Cruise-and-Red-Sea-Stay-2.jpg
418
710
Amar Mahallati
https://www.egypttoursplus.com/wp-content/uploads/2019/06/egypt-tours-plus.png
Amar Mahallati
2017-04-05 18:27:00
2020-11-27 10:34:17
12 Day Cairo, Nile Cruise And Red Sea Stay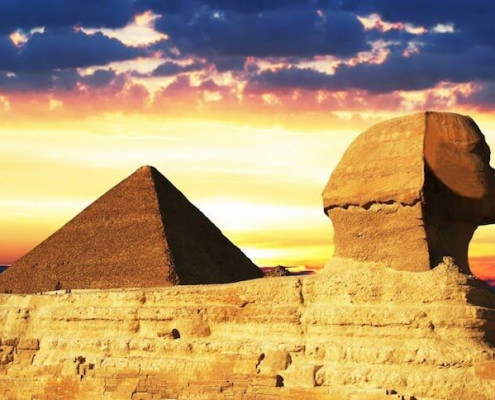 https://www.egypttoursplus.com/wp-content/uploads/2015/04/Luxury-Nile-Cruise-and-Cairo-Tour.jpg
484
710
Amar Mahallati
https://www.egypttoursplus.com/wp-content/uploads/2019/06/egypt-tours-plus.png
Amar Mahallati
2015-04-13 19:07:03
2021-01-18 11:16:22
10 Day Luxury Nile Cruise and Cairo Tours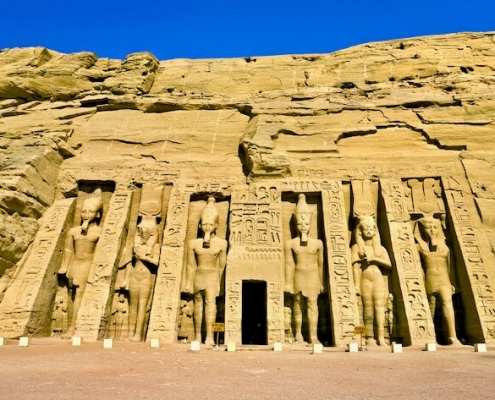 https://www.egypttoursplus.com/wp-content/uploads/2019/03/Cairo-Abu-Simbel-and-Nile-Cruises.jpeg
473
710
Amar Mahallati
https://www.egypttoursplus.com/wp-content/uploads/2019/06/egypt-tours-plus.png
Amar Mahallati
2015-04-04 18:41:34
2020-11-27 10:34:43
8 Day Cairo to Abu Simbel Tour w/ Nile Cruise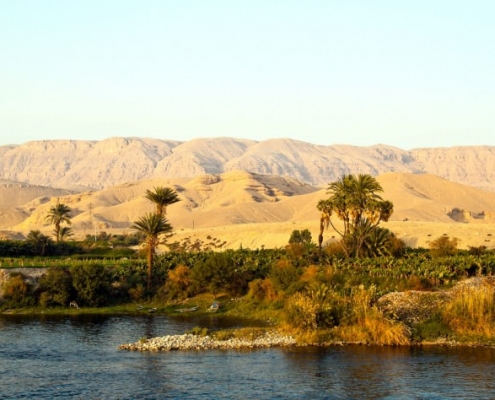 https://www.egypttoursplus.com/wp-content/uploads/2014/04/8-Day-Egypt-Holiday-Tour-Cairo-and-Nile-River-Cruise-e1398255190801.jpg
474
710
Amar Mahallati
https://www.egypttoursplus.com/wp-content/uploads/2019/06/egypt-tours-plus.png
Amar Mahallati
2014-04-12 18:30:32
2020-11-27 10:34:57
8 Day Egypt Holiday Tour – Cairo and Nile Cruise [By Train]
https://www.egypttoursplus.com/wp-content/uploads/2014/04/Budget-Trip-to-Egypt-Cairo-and-Nile-Cruise-2.jpg
399
710
Amar Mahallati
https://www.egypttoursplus.com/wp-content/uploads/2019/06/egypt-tours-plus.png
Amar Mahallati
2014-04-06 00:48:32
2021-02-14 10:07:12
8 Day Best of Egypt Tour – Cairo and Nile Cruise [By Air]
https://www.egypttoursplus.com/wp-content/uploads/2014/03/Egypt-All-Inclusive-Vacations-Camels-and-Pyramids-Giza-Plateau.jpg
511
710
Amar Mahallati
https://www.egypttoursplus.com/wp-content/uploads/2019/06/egypt-tours-plus.png
Amar Mahallati
2018-11-28 14:28:30
2020-12-26 13:03:43
Egypt All-Inclusive Vacations – The Best Way To See Egypt