Reserve Egypt All-Inclusive Vacations with Egypt Tours Plus and enjoy a bespoke travel experience you'll never forget. We have a fantastic selection of Egypt vacation packages available, covering every region of this famous land, and they're more affordable than ever before.
Egypt All-Inclusive Vacations
When people hear "all inclusive" they automatically assume that the vacation is a "package deal" at a resort or fairly comprehensive hotel. While this is quite often true, our Egypt all-inclusive vacation packages have considerably more variety.
Of course there are resorts offering Egypt all-inclusive vacations, and most of them are located along the eastern coastal areas. This part of Egypt is usually referred to as the "Red Sea Riviera" because of its many world-class resorts and incredible waters. Guests take Egypt all-inclusive vacations to this region to relax on the warm sands, but also to become certified in scuba diving and participate in guided dives to some of the world's most beautiful locations.
Egypt All-Inclusive: Know What You Want
When looking for trips to Egypt all inclusive, it is a good idea to understand what is wanted from the trip. For example, a guest may want to investigate the type of dive sites readily accessible from the resort or hotel they have selected.
The Red Sea has both shallow and deep water sites for visitors to explore, and most are protected areas. This means that someone hoping to spend their time snorkeling would want to ensure that the better sites were within reach of their location. Alternately if a diver is all ready qualified they may want to seek out Egypt Diving Holidays that provide access to the deeper waters farther offshore (which are usually heavily regulated).
The interesting thing about Egypt all-inclusive vacations  is that they also come as comprehensive tours of the many historical sights that exist up and down the Nile River Valley. This happenes during our Nile River cruises and will include accommodations, meals, transportation and all entrance fees to the major sights or museums. The difference or distinctions in the all inclusive holidays to Egypt of this type will be in the type of accommodations and services provided.
For example, there are very many "group" options that will provide a single, licensed guide and which bring guests to the sights in a bus or large van. There are also fairly luxurious Egypt all inclusive vacations that transport guests in comfortable private coaches, give access to restricted sites and offer expert speakers who guide them through the locations and provide lectures at the hotel or on board a Nile Cruise.
Clearly there are numerous all inclusive Egypt tour packages from which a visitor can choose, and all will provide a wonderful way to experience this fascinating country.
6 Best-Selling All-Inclusive Egypt Vacations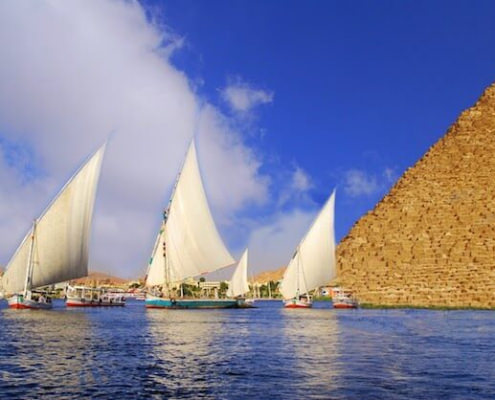 https://www.egypttoursplus.com/wp-content/uploads/2017/04/Cairo-Nile-Cruise-and-Red-Sea-Stay-2.jpg
418
710
Amar Mahallati
https://www.egypttoursplus.com/wp-content/uploads/2019/06/egypt-tours-plus.png
Amar Mahallati
2017-04-05 18:27:00
2020-10-13 08:29:50
12 Day Cairo, Nile Cruise And Red Sea Stay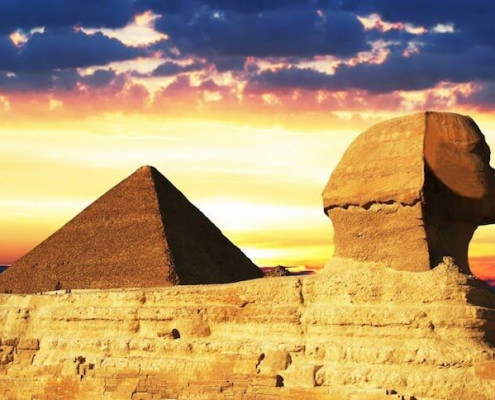 https://www.egypttoursplus.com/wp-content/uploads/2015/04/Luxury-Nile-Cruise-and-Cairo-Tour.jpg
484
710
Amar Mahallati
https://www.egypttoursplus.com/wp-content/uploads/2019/06/egypt-tours-plus.png
Amar Mahallati
2015-04-13 19:07:03
2020-11-21 12:13:21
10 Day Luxury Nile Cruise and Cairo Tours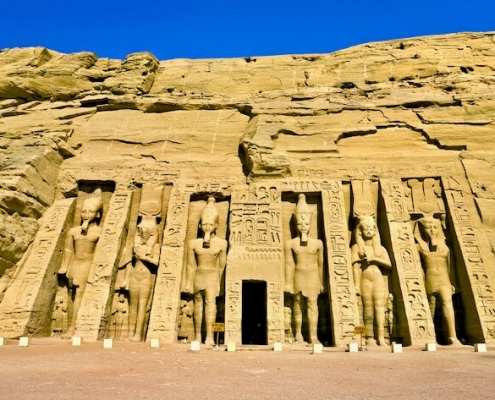 https://www.egypttoursplus.com/wp-content/uploads/2019/03/Cairo-Abu-Simbel-and-Nile-Cruises.jpeg
473
710
Amar Mahallati
https://www.egypttoursplus.com/wp-content/uploads/2019/06/egypt-tours-plus.png
Amar Mahallati
2015-04-04 18:41:34
2020-11-21 12:07:05
8 Day Cairo to Abu Simbel Tour w/ Nile Cruise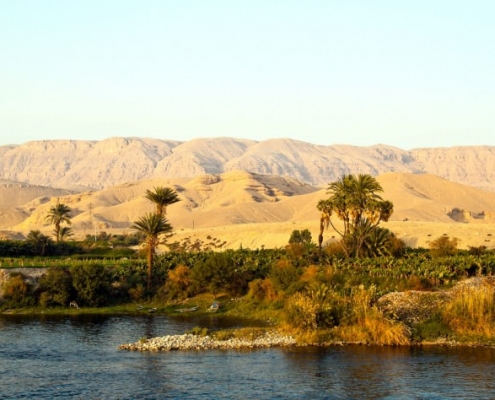 https://www.egypttoursplus.com/wp-content/uploads/2014/04/8-Day-Egypt-Holiday-Tour-Cairo-and-Nile-River-Cruise-e1398255190801.jpg
474
710
Amar Mahallati
https://www.egypttoursplus.com/wp-content/uploads/2019/06/egypt-tours-plus.png
Amar Mahallati
2014-04-12 18:30:32
2020-07-02 10:53:27
8 Day Egypt Holiday Tour – Cairo and Nile Cruise [By Train]
https://www.egypttoursplus.com/wp-content/uploads/2014/04/Budget-Trip-to-Egypt-Cairo-and-Nile-Cruise-2.jpg
399
710
Amar Mahallati
https://www.egypttoursplus.com/wp-content/uploads/2019/06/egypt-tours-plus.png
Amar Mahallati
2014-04-06 00:48:32
2020-11-21 12:08:53
8 Day Best of Egypt Tour – Cairo and Nile Cruise [By Air]
https://www.egypttoursplus.com/wp-content/uploads/2014/03/Egypt-All-Inclusive-Vacations-Camels-and-Pyramids-Giza-Plateau.jpg
511
710
Amar Mahallati
https://www.egypttoursplus.com/wp-content/uploads/2019/06/egypt-tours-plus.png
Amar Mahallati
2018-11-28 14:28:30
2020-11-19 15:59:11
Egypt All-Inclusive Vacations – The Best Way To See Egypt