Can I Travel To Egypt with a Criminal Record?
Yes, you can travel to Egypt with a criminal record because a criminal record check is not one of Egypt's entry requirements. Unless you are a known security risk, you are welcome to visit.
If you are known as a security risk by the Egyptian government or other international authorities, you will be denied entry to Egypt, and possibly be detained on arrival at the airport or border crossing where you attempt to enter the country.
As long as you are not a known security risk, you are free to visit Egypt as normal, the same as any other international travelers. Again, a criminal background check is not required in order to obtain a tourist visa for Egypt.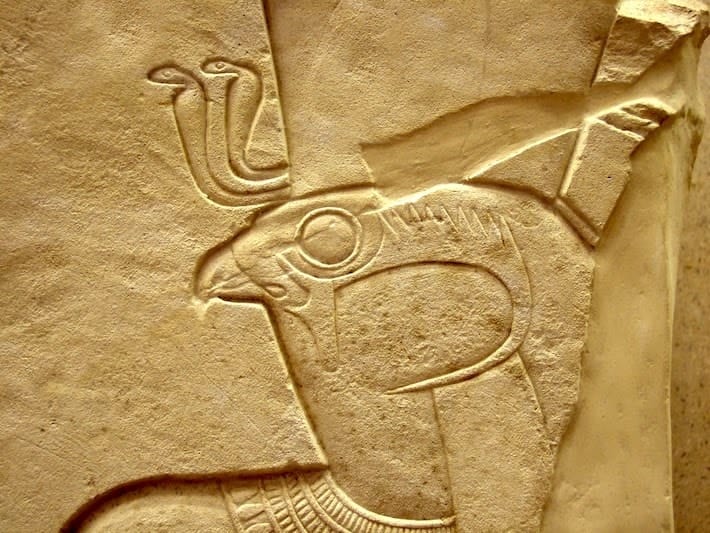 Criminal Convictions and Visa Applications
In order to visit Egypt, you will need to be in possession of a valid passport with at least six months validity remaining, and two blank pages. You will also need an entry visa, which for many people can be obtained on arrival at any international airport, or at the Taba land border crossing. The citizens of many countries can also apply online for an Egypt e-Visa prior to traveling to the country.
If you are from a country whose citizens don't qualify for an online visa or visa on arrival, then you will need to apply for your visa at an Egyptian Embassy, and you will be required to provide a range of documentation. The documents required vary from one nationality to the next.
However, the visa application form does not ask if you have a criminal record, and proof of a criminal record check is never asked for.
Visiting Egypt and Israel
Many people who visit Egypt also like to visit Israel during or immediately after their stay in Egypt. Unfortunately, immigration laws in Israel are not the same as they are in Egypt. Israel is one of a handful of countries that restricts entry for people who have criminal convictions.
With the above having been said, it is highly unlikely that Israeli immigration officers will ask you for proof of a criminal record background check. Israeli immigration officers are notoriously strict, but visitors are rarely questioned about their past, unless they are listed on some or other list as a "person of interest."
Visiting Egypt and Jordan
Can I visit Egypt with a criminal record and also visit Jordan at the same time? Like Israel, Jordan is a very popular second destination for people who visit Egypt. As is the case with Egypt, a criminal background check is not a requirement for visiting Jordan.
How do Criminal Offenses Effect your Travel Goals
If you have been found guilty of an indictable offense in your own country at some point during your past, only your own country will have a record of that. There is no way for other countries to know about your past conviction unless a background check is one of the requirements for an entry visa.
Even if you have done jail time, there is no way immigration authorities will know. Immigration officers in Egypt also are not likely to ask you about this, but in the event that they do, there is no reason why you should tell them about your past conviction.
Can I Travel to Egypt with a Criminal Record Relating to Terrorism?
Probably not. If you have been convicted of a terrorist related offense, the chances are your name is on some or other "black list" of people who are believed to be a security threat. Such lists are typically accessible to the vast majority of countries around the world, and the chances are you will be stopped by Egyptian immigration officials when you try to enter the country.
If you are not listed as a "wanted" person, you probably won't be arrested, but you will most likely be questioned and at the very least, and you will be denied entry.
Human Trafficking and Sex Offenders
If you have ever been arrested for an offense relating to human trafficking or a sex offence, and especially a child molestation offense, you will most likely be on the radar of immigration authorities in Egypt and elsewhere. As with terrorism-related offenses, immigration authorities in Egypt are likely to detain you for questioning and then order you to return home on the next available flight.
Can I Travel to Egypt with a Criminal Record for an Offense I Committed Many Years Ago?
As has been mentioned earlier, unless you are a known security risk that the Egyptian authorities are aware of, you can visit Egypt the same as anyone else can. It is also worth noting that in some countries it is possible to have a criminal record expunged providing you meet certain criteria.
Everyone Deserves a Dream Holiday
At Egypt Tours Plus, we don't judge people for mistakes they have made in their past. Regardless of whether you have got a criminal record or not, if you are longing to visit the Land of the Pharaohs, we can help.
We offer tours to Egypt from all over the world, including Australia, Canada, New Zealand, UK, USA, Europe and many more. We can arrange everything for you, including visas, flights, accommodation and transfers.
We have made unforgettable Egypt vacations a reality for more than 500,000 people already, and we can do the same for you. Check out our fantastic range of private Egypt tours or simply start planning your dream trip to Egypt now.
Design Your Custom Egypt Tour
Explore Egypt and the Middle East your way by selecting only the attractions you want to visit