If you are concerned about what to eat in Egypt during your upcoming vacation in the Land of the Pharaohs, you need not be. In fact, it would be virtually impossible for anyone to visit Egypt without discovering countless culinary delights which are downright delicious, and the more adventurous you are willing to be, the more rewarding your culinary journey will be.
As we all already know, Egypt has been shaped by various cultures and civilizations, and all this influence was never limited only to the many archeological sites and much of the architecture which one can still see today.
Instead, each culture and each civilization also left its mark on the country's eating habits. As a consequence, the average Egyptian's diet today is one which has evolved over thousands of years.
Rather than asking "what to eat in Egypt," it might be better to ask "what not to eat in Egypt" because it would be a far easier question to answer.
Understanding Egyptian Cuisine As It Is Today
As has already been said, the sort of cuisine which is typical in Egypt today has been subjected to numerous influences over the centuries; influences which are still noticeable today. In fact, learning about Egyptian cuisine and the countless different dishes there are, can be an absolute amazing journey in itself, and one which can give you additional insight into the history of this fascinating land.
Greek; Syrian, Lebanese; Turkish, and Palestinian culinary influences are especially prevalent in the modern Egyptian diet, just as they have been for thousands of years already. Many visitors are also amazed at just how widespread British and French cuisine is in Egypt, and the fact that many British and French dining traditions are still practiced to this day.
Of course, British and French influences arrived much more recently, but they too have become well-established. What makes eating in Egypt even more interesting, is the fact that people in different parts of the country favor different types of cuisine. These differences are particularly noticeable between the north and the south.
For example, the further north you go, and the closer you get to the coast, the more you will come across fish and fish-based dishes. On the other hand, if you head south, you will notice a considerable amount of spicy dishes which have a North African influence.
What to Eat In Egypt and What Not to Eat In Egypt
What to eat in Egypt is essentially something which only you can decide on, but there are a number of things which can help you to know what not to eat in Egypt. This same piece of advice is good advice to follow, no matter where in the world you go, so we recommend applying it when you are in Egypt as well. If you start feeling hungry when you are out and about, don't just walk into the first restaurant or see, or sit down at the first café you come across. Instead, try to observe the locals, and then eat at a place which seems to attract a lot of locals.
Just because a particular restaurant or café looks glistening clean, that does not always mean it is really clean in areas where it matters the most, such as food hygiene for example. If it is practically empty, while the slightly shabbier place next door is busy, then there is almost certainly a good reason for this, and you would be well advised to eat next door instead. Locals know way more than visitors do about what constitutes good food and what doesn't, and they are also very much aware of things like prices. So, if you order a meal from a place which is popular with the locals, you will almost certain receive good food at a good price too. This doesn't only apply to restaurants, but also to sidewalk cafes and the various different eateries you will find in the bazaars and markets.
Don't Allow Too Much Caution to Get In the Way
Many tourists who visit Egypt have lived and grown up in an almost sterile environment. While nobody is condemning this, it can and often does result in people becoming almost too paranoid to eat anywhere which doesn't look immaculately clean and spotless. To a great extent, it is perfectly understandable because nobody wants to get ill while on vacation. However, being overly cautious can strip away a great deal of value from your travel experience when it effectively prevents you from sampling new and often wonderful dishes which you might never have seen before.
In short, decisions about what to eat in Egypt shouldn't be guided only by things such as perceived food hygiene or a lack thereof. As is so often the case, a little bit of common sense can go a long way in helping you to avoid unnecessary stomach problems. Also if you have, or you plan on booking one of our Egypt tour packages, you will more or less have one of our local Egyptologist tour guides with you at all times, other than during free time and when you are at your hotel.
Our tour guides regularly become long lasting friends with our clients, and for good reason. They are exceptionally friendly and exceptionally knowledgeable, not only about the sites they visit with you, but also about everyday life in Egypt, and this knowledge extends to food as well. So, if you are ever in two minds about what to eat in Egypt, your guide will always be happy to offer you good honest advice.
Also, if you book one of our Nile River cruises, or one of our other tour packages that include a Nile cruise, you will have even less reason to worry about what to eat in Egypt because our cruises include full board and lodging, meaning all your meals are included in the price. In short, providing you don't expend too much energy thinking about what to eat in Egypt and what not to eat in Egypt, your journey through the Land of the Pharaohs can be a wonderful culinary experience.
Native Egyptian Foods
Eating and drinking in Egypt will introduce most travelers to the native foods of the country, many of which are already popular in Western countries. Common foods eaten by most Egyptians on a daily basis include pita bread, falafel, tahini and hummus, along with plenty of fresh fruits and vegetables.
A main staple of the diet is beans which are prepared in a huge variety of ways. Soups and salads made with meat or fish with vegetables are typical as well. Yogurt is also a very common commodity, as is a feta-like cheese called gibna beida. Many traditional foods can safely be enjoyed as an inexpensive meal from one of the many "snack bars" found in all major cities. These are generally quick, clean and provide an easy way to enjoy a nutritious meal.
What to Drink in Egypt?
There is no reason for you to be concerned about what to drink in Egypt because bottled water and soft-drinks are cheap and readily available. Some caution should be exercised if/when buying refreshments in markets and bazaars which have been made using water, due to uncertainty regarding the quality of the water used.
Is Water Safe to Drink?
In some high-end hotels, and on some cruise ships, water from the faucets is supposedly safe to drink, but this should be clearly stated. Even so, at Egypt Tours Plus, we strongly recommend that our clients only ever drink bottled water, which we even supply free of charge during all tours.
If you would like further information about what to eat in Egypt and what not to eat in Egypt, or if you would like to find out more about our extensive range of Egypt package tours or our Nile cruise packages, please feel more than welcome to get in touch any time you want, and one of our travel specialists will be happy to answer your questions.
Egypt Vacations for Lifetime Memories
https://www.egypttoursplus.com/wp-content/uploads/2014/03/Egypt-Luxury-Vacations-Mena-House-Hotel-Garden-and-Pyramid-View-Cairo.jpg
504
710
Amar Mahallati
https://www.egypttoursplus.com/wp-content/uploads/2019/06/egypt-tours-plus.png
Amar Mahallati
2018-11-24 14:24:38
2019-08-21 09:39:36
Egypt Luxury Vacations – Explore Ancient Egypt In Style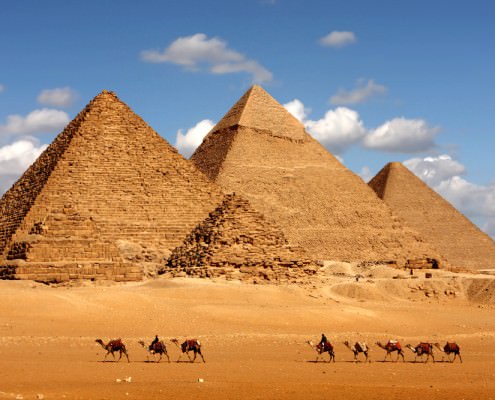 https://www.egypttoursplus.com/wp-content/uploads/2014/03/The-best-Egypt-vacation-should-definitely-include-a-visit-to-the-Pyramids-of-Giza.jpg
473
710
Amar Mahallati
https://www.egypttoursplus.com/wp-content/uploads/2019/06/egypt-tours-plus.png
Amar Mahallati
2018-11-23 14:22:50
2018-12-25 11:12:13
How To Find The Best Egypt Vacations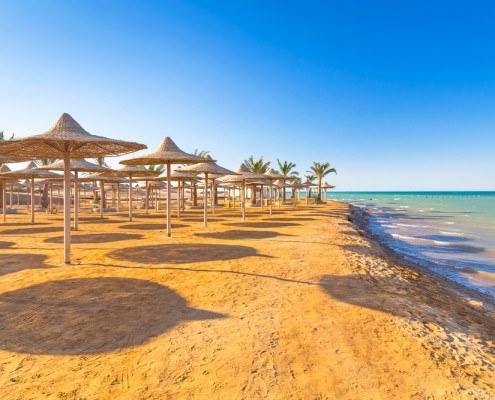 https://www.egypttoursplus.com/wp-content/uploads/2014/03/Hurghada-vacation-packages-are-for-sunseekers-and-beach-lovers.jpg
473
710
Amar Mahallati
https://www.egypttoursplus.com/wp-content/uploads/2019/06/egypt-tours-plus.png
Amar Mahallati
2014-03-24 14:18:10
2018-05-23 20:47:47
Hurghada Vacation Packages – Understanding the Basics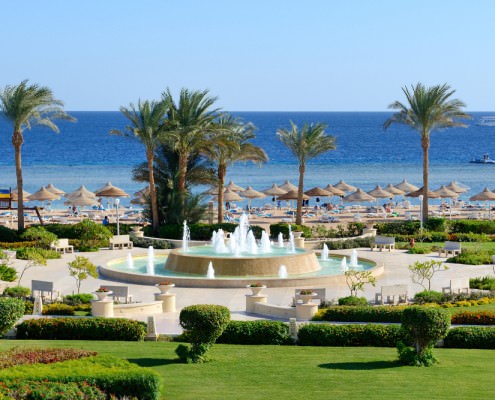 https://www.egypttoursplus.com/wp-content/uploads/2014/03/Sharm-El-Sheikh-Vacation-Package-Fountain-and-Beach-in-Sharm.jpg
473
710
Amar Mahallati
https://www.egypttoursplus.com/wp-content/uploads/2019/06/egypt-tours-plus.png
Amar Mahallati
2014-03-24 14:16:48
2018-05-23 20:47:48
Sharm El Sheikh Vacation Packages – Visit The Red Sea Riviera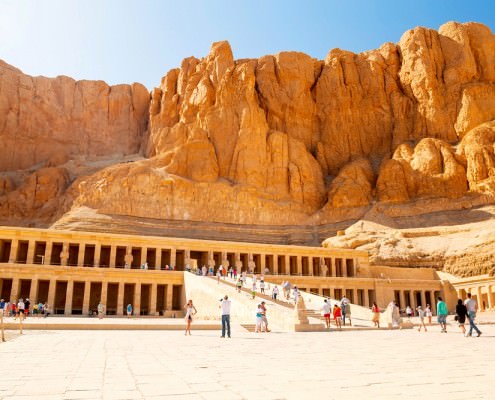 https://www.egypttoursplus.com/wp-content/uploads/2014/03/Luxor-Egypt-Vacation-Packages-Tourists-at-the-Mortuary-Temple-of-Queen-Hatshepsut-which-was-dedicated-to-the-Sun-God-Amon-Ra.jpg
473
710
Amar Mahallati
https://www.egypttoursplus.com/wp-content/uploads/2019/06/egypt-tours-plus.png
Amar Mahallati
2014-03-24 14:10:44
2019-09-10 11:51:48
Luxor Egypt Vacation Packages – Turn Dreams Into Reality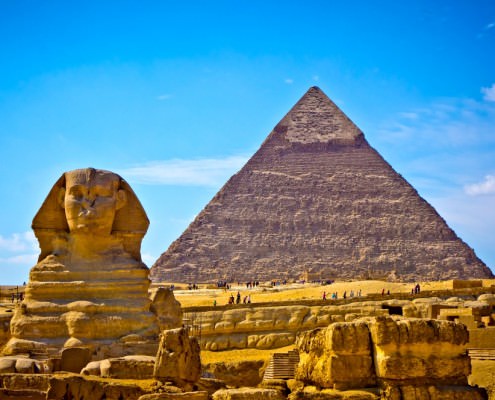 https://www.egypttoursplus.com/wp-content/uploads/2014/03/Cairo-vacation-packages-always-include-a-visit-to-the-Pyramid-of-Khafre-and-the-Great-Sphinx-in-Giza.jpg
471
710
Amar Mahallati
https://www.egypttoursplus.com/wp-content/uploads/2019/06/egypt-tours-plus.png
Amar Mahallati
2014-03-24 13:50:24
2019-08-21 09:46:55
Cairo Vacation Packages – Making Your Dreams Come Alive
https://www.egypttoursplus.com/wp-content/uploads/2014/03/Bowl-of-hummus-with-olive-oil-and-paprika.-Served-with-pita-bread-and-ethnic-Egyptian-Food-in-the-background.jpg
473
710
Amar Mahallati
https://www.egypttoursplus.com/wp-content/uploads/2019/06/egypt-tours-plus.png
Amar Mahallati
2014-03-17 01:05:45
2019-03-23 07:48:04
What to Eat In Egypt – An Epic Culinary Journey