Cairo All Inclusive Holidays: A Journey Through History
If you are looking to experience the wonders of Egypt with Cairo, there is no better way to do it than by way of Cairo all-inclusive holidays? From the bustling streets of Islamic Cairo to the iconic Giza Pyramid complex, there is a diverse range of choices and opportunities available to cater to everyone's interests and preferences so that everyone can enjoy an affordable holiday in the Egypt's capital city.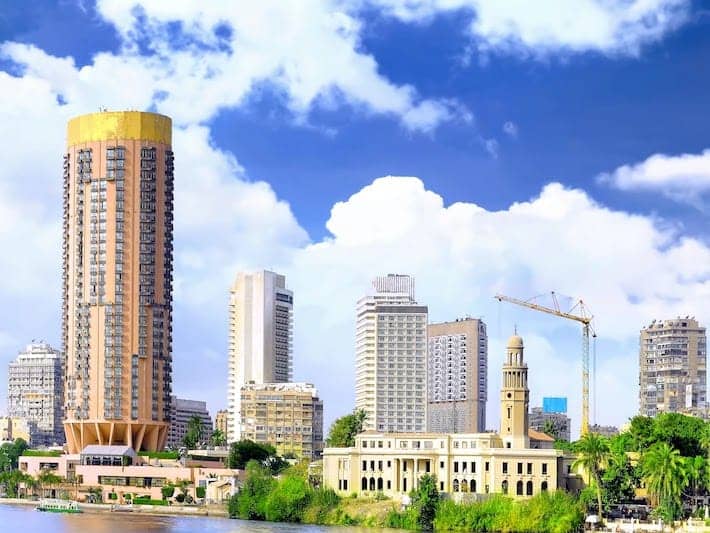 With an all-inclusive package, you can explore the many sites and activities without worrying about costs. Uncover the secrets of Ancient Egypt in this lively city and make incredible memories with an all-inclusive trip to Cairo with Egypt Tours Plus.
Cairo is like a golden treasure chest filled with centuries of history, culture, adventure, and bustling bazaars waiting to be unlocked and explored by those who dare.
Benefits of Cairo All Inclusive Vacation Packages
With all inclusive packages, you can enjoy all the sights and sounds the city has to offer without having to worry about the costs associated with them. From visiting the various museums, monuments, and attractions to sampling the culinary delights of authentic Egyptian food at the local markets and restaurants, you can enjoy it all without breaking the bank.
Also, with all-inclusive Cairo tour packages, you can enjoy complete peace of mind knowing that you'll have everything you need for a unforgettable trip, from private guided tours and transportation, to accommodation and meals. You can also be sure that at Egypt Tours Plus, our Cairo all-inclusive holiday packages provide visitors with several advantages, not limited to just convenience and cost savings. They provide you with an  opportunity to engage in remarkable sightseeing experiences and so much more.
Must-See Attractions in Cairo
Cairo is home to some of the world's most iconic attractions. From the Giza pyramid complex and the Sphinx, to the Egyptian Museum, there is something for everyone to enjoy during their stay in Cairo. You can also explore Islamic Cairo, or wonder through the famous Khan El-Khalili bazaar where you can find endless souvenirs and so much more.
If you're looking for more "off-the beaten path" attractions, head to Coptic Cairo to view places like the Hanging Church of Cairo and the Babylon Fortress. No matter what you choose to do, Cairo all inclusive holidays are the perfect solution to make the most of your visit to this bustling city.
Whether you are looking for a cheap holiday,  or whether you are looking for a more lavish and luxurious holiday experience, complete with four or five star hotel accommodation, you are bound to find the perfect all inclusive package on our site. And, if you don't see a package that meets your needs perfectly, we can work with you to create your own unique travel itinerary from scratch.
Keep reading to discover more.
The Pyramids of Giza
One of the most famous attractions, not only in Cairo, but in the entire world, is the Giza Necropolis, home to the legendary Great Pyramids of Giza. Located on the Giza plateau, not far from the city centre, these ancient monuments are a testament to Ancient Egyptian engineering and are a site that everyone needs to see before they pass away. As part of Cairo all inclusive holidays, you can visit this famous site and get up close and personal with some of the most famous structures in the world. Furthermore, you can explore the nearby Sphinx and the Valley Temple, taking in the incredible views of the pyramids and the vast desert landscape.
Be aware that the hottest months of the year (June, July and August) ss not the ideal time to visit the permanent due to the scorching heat. If you do visit during the hot summer months, Try to visit the pyramid complex early in the morning just after the site opens or late in the afternoon.
Suggested Reading: Egypt Pyramids Vacations – Get Ready to Step Back in Time
Horse or Camel Riding in the Desert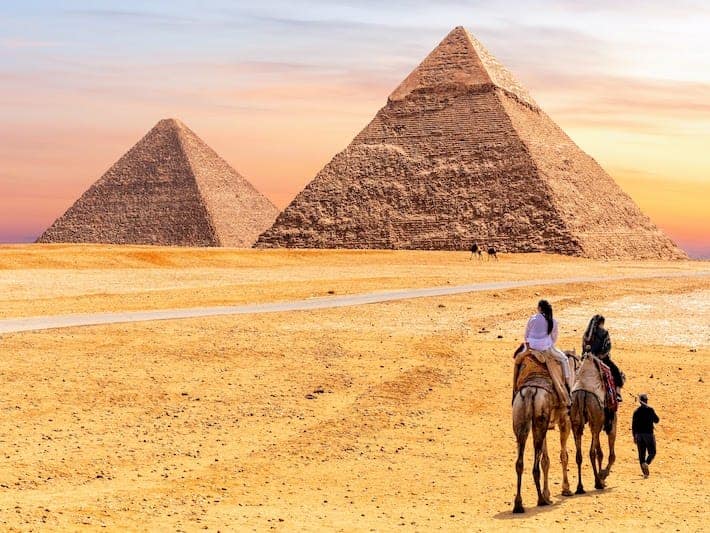 No Cairo all-inclusive holiday would be complete without a horse or camel ride in the desert, both of which are a very popular activity. With an experienced guide, you can explore the rolling dunes and take in the stunning views of the Great Pyramids and the Sphinx. Whether you're looking for a relaxing ride or an adventure, horse and camel riding in the desert is a must-do during your all inclusive holiday to Cairo.
The Nile River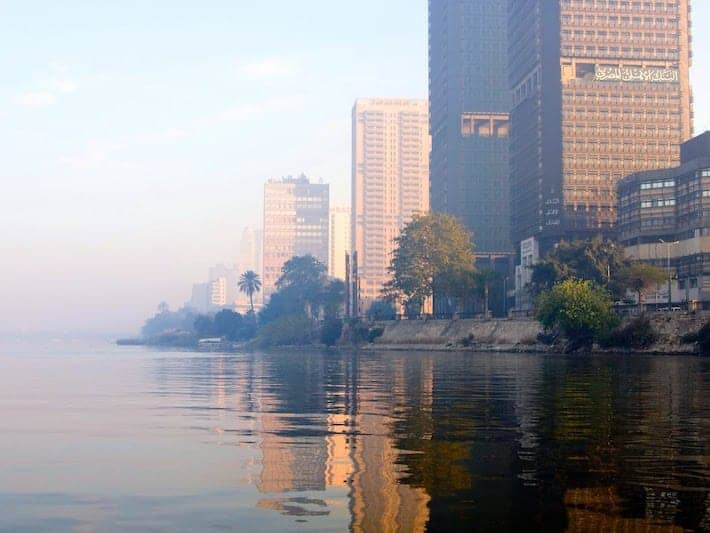 The Nile River
The River Nile is a wonderful place to explore during your stay in Cairo. With Cairo all inclusive holidays, you can take a cruise down the river and admire the stunning views of the city on one side and the desert on the other. be sure to get off and explore the banks of the river, as they are home to many unique sites and attractions, including Cairo Tower that will afford you spectacular views of the city. A Nile River dinner cruise is also something which we highly recommend.
The Egyptian Museum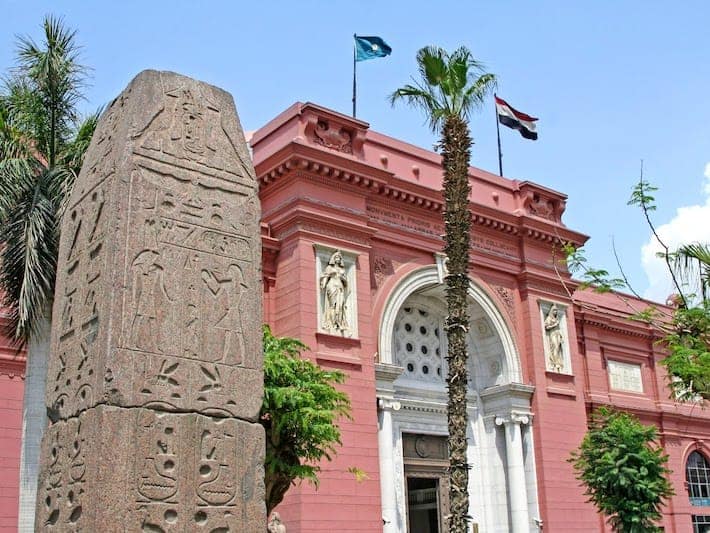 The Egyptian Museum, which is one of the world's most fascinating museums, is another must-see attraction for anyone visiting Cairo. This impressive world-famous museum houses some of the most incredible artifacts from Ancient Egypt. All of our pre-packaged all-inclusive vacation packages include a visit to this incredible museum where you will be able to see and admire its vast collection of ancient relics. If you want to see and even bigger and better collection of antiquities, then we suggest you add a visit to the new Grand Egyptian museum to your chosen itinerary.
Coptic Cairo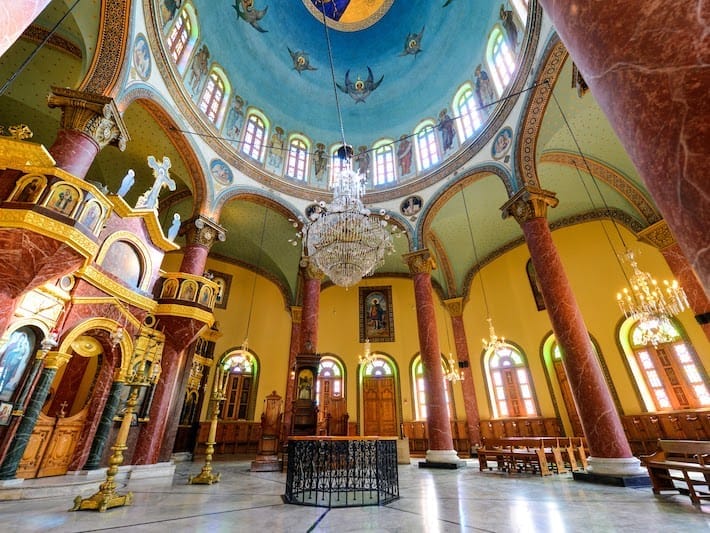 Coptic Cairo is a unique part of the city and it is a great place to explore the history of Christianity in Egypt. Here you can find several religious sites, including some of the oldest churches in the country and explore the ancient ruins that line the streets. Cairo private tours can also help you explore this remarkable neighborhood, as you will have access to guided tours and all the best attractions. If you enjoy visiting museums, be sure to add the Coptic Museum to your bucket list of must-see places. This fascinating museum is located right in the heart of Coptic Cairo.
Islamic Cairo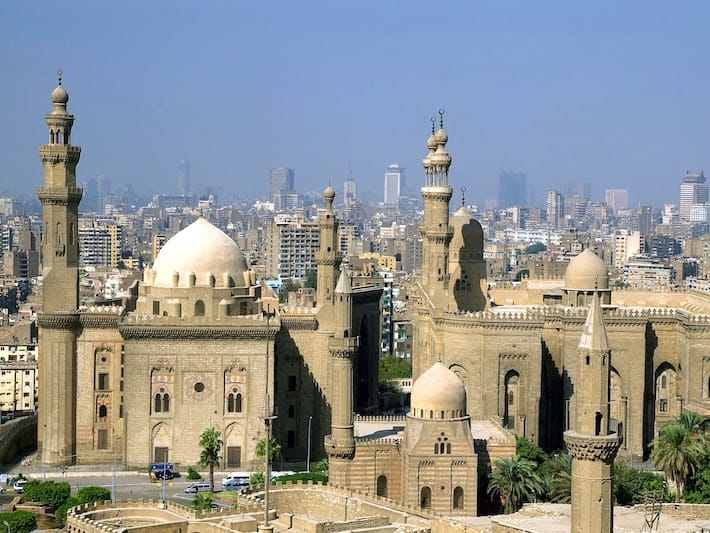 If you're looking to explore some of the more contemporary parts of the city, then a visit to Islamic Cairo is essential. This bustling neighborhood is filled with ancient mosques, quaint cafes, and unique shops. With our Cairo all inclusive options you can explore the best religious sites sites and get a better understanding of the culture and history of this area. Be sure to sample some authentic Egyptian cuisine while you are exploring the streets of Islamic Cairo.
10 Must-See Attractions for a Cairo all Inclusive Holiday
To sum up consider including the following attractions and activities to your Cairo itinerary:
The Great Pyramids and the Sphinx on the Giza plateau
Horse or Camel Riding in the Desert
A cruise on the Nile River
The Egyptian Museum
Coptic Cairo
Islamic Cairo
Khan el-Khalili Bazaar
Saladin Citadel
Al-Azhar Mosque
Memphis and Sakkara
Hotel Options in Cairo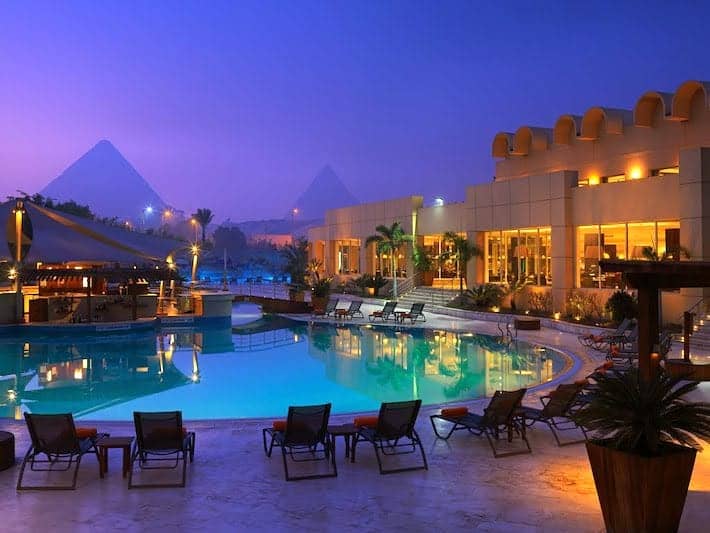 Cairo is a sprawling city and it can be difficult to find the right hotel for your needs. A Cairo all-inclusive holiday package will make sure that you have easy access to some of the city's best hotels. Whether you're looking for a luxury all-inclusive resort, or whether you would prefer something more budget-friendly, you can find it in Cairo.
From boutique hotels to large resorts, there are plenty of options for you to choose from. Enjoy all the amenities of the city's luxurious hotels, from a spa and fitness center to restaurants and bars. Relax and unwind in some of the finest hotels in Egypt and enjoy a true dream holiday.
Luxury Hotels
There are plenty of luxury hotels in Cairo, many of which offer exclusive services and amenities. Enjoy breathtaking views of the city while you stay in a luxurious five-star all inclusive hotel. With a Cairo all inclusive holiday package, you can enjoy all the perks of a luxury hotel, from the spa to the bar and restaurant. With a luxurious stay in Cairo, you will discover why Cairo is a top holiday destination.
Mid-Range Hotels
Cairo is also home to many mid-range hotels, which offer travelers a more affordable option for for their Egyptian holiday in Cairo. With an all-inclusive holiday package, you can find cheap and comfortable accommodation in Cairo – but be careful – do keep in mind that the quality of mid-range hotels will not be equivalent to what you find in Europe or the United States. For this reason, all of our Cairo all inclusive holidays include accommodation in four and/or five star hotels.
Popular Add-Ons to Your Cairo Holiday Package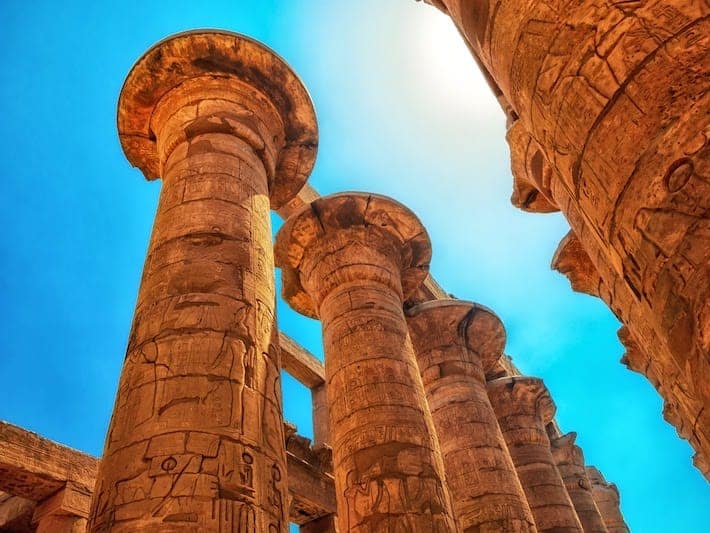 Cairo is one of the most popular destinations in Egypt. Tourists from across the world flock to its bustling streets and vibrant culture. Vacations to Cairo can be made even more exciting by adding on some of the other must-see places in Egypt.
Luxor is an essential add-on to a Cairo holiday package. Located on the Nile's west bank in Upper Egypt (south), Luxor is home to some of the world's most ancient monuments and artifacts, including the Valley of the Kings, the Temple of Karnak, Luxor Temple, Queen Hatshepsut Temple, and the Colossi of Memnon.
Another popular option is to spend a few days on the Red Sea coast. There are plenty of opportunities for beach days, snorkeling, and scuba diving, as well as for shopping, camel rides, and other activities. Hurghada and Sharm El Sheikh are two of the most popular tourist Red Sea destinations in Egypt, while Marsa Alam is also a very popular scuba diving destination due to many nearby colorful coral reefs.
For even more adventure, consider adding on a trip to nearby Jordan. From the ancient city of Petra to the Dead Sea and Wadi Rum, Jordan offers something for everyone.
No matter what you choose to add on to your Cairo all-Inclusive holiday package, you're sure to have an unforgettable experience.
Design Your Custom Egypt Tour
Explore Egypt your way by selecting only the attractions you want to visit
Tips and FAQs: Cairo All-Inclusive Vacations
We've compiled a list of the most frequently asked questions about all-inclusive vacations in Cairo, so you can be prepared and make the most of your trip. So, sit back, relax, read on and let us help you plan your dream vacation to Cairo.
Souvenir Shopping Tips in Cairo
Cairo is a great place to pick up souvenirs, so don't forget to take home something special to remember your trip. There are plenty of shops in the city selling authentic Egyptian souvenirs, from hand-painted papyrus to colorful hand-woven carpets and intricate jewelry. You can also pick up some great Egyptian spices, teas and food at local markets.
Take a trip to a local bazaar and haggle for goods or pick up some unique items at antique shops. Whether you're looking for a unique keepsake or something special for a friend, you're sure to find something special in Cairo.
What are some Tips for Taking Photos in Cairo?
To get the best shots, try to visit the sites early in the morning or late in the afternoon to avoid the crowds. For the most dramatic shots, shoot from a high angle and use a long lens to capture the details. And, don't forget to turn off the flash, as this can ruin the atmosphere of the shot.
What are the Best Cairo All-Inclusive Holiday Packages?
Are you looking for an unforgettable holiday experience in Cairo? Cairo all-inclusive holidays are a great way to get the most out of your time in the city. With so many options available, it can be hard to know which package is right for you.
To make the decision easier, here are some popular themes for your all inclusive holiday package in Cairo.
1. The Pyramids View Resort: With a beautiful view of the Pyramids and access to all of the resort's facilities, this package is hard to beat. Relax in the pool and/or explore the city with guided tours and excursions.
2. The Nile River Cruise: This package offers a luxurious cruise along the Nile, with all meals and drinks included. You'll get to enjoy the stunning views of the river banks, and stop off at some cities and villages along the way.
3. The Luxury Hotel Getaway: Treat yourself to an unforgettable stay in one of Cairo's best luxury hotels. The package includes all meals, spa treatments, and access to the hotel's activities, including golf and tennis.
4. The Desert Safari: Experience the desert like never before with this all inclusive package. Not only will you get to enjoy the stunning views, but you'll also get to sample traditional Egyptian food and go camel riding.
These are just a few of the many all-inclusive holiday packages available which help to make Cairo a perfect destination.
How much do Cairo All Inclusive Holidays Typically Cost?
Planning a Cairo all inclusive holiday can be a great way to get the best value for your vacation. Prices vary depending on the time of year, duration of the trip, and type of accommodation you desire. Our own all inclusive packages typically don't include international flight tickets to and from Cairo International Airport, but they do include all transfers, all meals, some drinks, and a range of activities. For a more luxurious stay, you may want to look for a luxury all inclusive package or discuss your needs with us and let us create a unique travel itinerary based on your needs and requirements.
In-depth: How much does a vacation to Egypt cost?
Are there any All-Inclusive Holiday Packages that Include Sightseeing Tours in Cairo?
Yes, there are a many Cairo all-inclusive holiday packages that include guided sightseeing tours in Cairo. From luxury tours that include accommodations at five-star hotels and private tours of the Great Pyramids of Giza, to budget-friendly packages that include visits to the Egyptian Museum and a day trip to the Giza Pyramids and Sphinx. Additionally, many packages offer cultural activities such as Nile River cruises, and visits to local markets.
What Kind of Services are Included in All-Inclusive Holidays in Cairo?
Cairo all-inclusive holidays can offer travelers great value for their money. Not only do they include accommodation and most meals, but usually amenities such as entertainment, sports, and activities are all rolled into the package.
Depending on the specific hotel and resort, you can expect to have access to pools, spas, gyms, restaurants, and bars. You may also be able to take part in things like cooking classes, boat tours, and city tours.
The exact amenities can vary by hotel, so it's important to look into the details of the specific package you book or discuss these details with your tour consultant before you book.
It's worth checking out our selection of Cairo tour packages here to get additional info.
What is the Best Time of Year to go on an All-Inclusive Holiday in Cairo?
When considering the best time of year to go on a Cairo all-inclusive holiday, it is important to think about the climate. While Cairo is known for its hot and dry climate, the city experiences a cooler season in the winter months between November and March. During this time temperatures are mild and the humidity is low, making it the best time of year to visit. In these months, temperatures average between 15°C and 25°C (60°F-77°F) during the day.
If you're looking for an add-on beach holiday, the best time to visit is between early April and mid-June, when temperatures are warm but not too hot, and the water is ideal for swimming and snorkeling. However, it is important to note that temperatures can still reach 40°C (104°F) during the day and the humidity can be quite high.
Overall, the best time to visit Cairo for an all-inclusive holiday is between November and March, when temperatures are mild and the humidity is low. This is the ideal time to explore the city and experience its culture, history, and attractions.
In-depth: When is the best time to visit Cairo?
What Safety Tips should I Consider while Traveling to Cairo?
Are you planning a Cairo all inclusive holiday? With its incredible history and rich culture, you're sure to have a memorable experience. But it's important to take certain precautions to ensure you have a safe journey. Here are some safety tips for traveling to Cairo that you should keep in mind.
1. Understand the cultural norms: Cairo is a predominantly Muslim city, and there are certain rules of etiquette that visitors should be aware of. This includes modest dress codes, particularly for women, and avoiding public displays of affection.
2. Be aware of your surroundings: Cairo can be a busy and chaotic place, and it's important to stay alert at all times. Be aware of your belongings and keep your valuables close.
3. Use public transportation wisely: Cairo's public transportation system is an efficient way to get around the city, but it can be crowded and chaotic. To stay safe, always use well-lit and busy stops, and be aware of pickpockets.
4. Dress appropriately: Although Cairo is a cosmopolitan city, it's important to dress modestly when out in public. This includes wearing clothing that covers your arms and legs.
5. Know the emergency numbers: Have the emergency numbers for the police, fire department, and local hospitals saved and easily accessible in case of any emergency.
6. Speak some basic Arabic: Speaking some basic Arabic will help you feel more confident if going places without your guide and you need to ask for directions, and it will also help you form stronger relationships with locals.
7. Avoid being out late at night: While Cairo is generally safe, it's best to avoid going out alone late at night as you may be more vulnerable to crime. If you're out late, travel in groups or use a reputable taxi service..
8. Don't carry large amounts of cash: To protect your valuables, try to carry only the cash necessary for the day.
By following these safety tips for traveling to Cairo, you can ensure a safe and enjoyable trip to this magnificent city.
In-Depth: Is it safe to visit Cairo?
Plan your Egypt Getaway with us and Enjoy an Epic Cairo All-Inclusive Holiday Package with Lifetime Memories Guaranteed!
We offer personalized, private tours of Cairo that can be tailored to your specific desires and aspirations. We are proud to have earned the TripAdvisor Travelers' Choice Award for 2020, 2021, and 2022, and we strive to always meet our customers' expectations.
Our Cairo all inclusive holidays are designed to give you the best of Cairo at a great value. We are committed to providing top-notch service and an unforgettable experience.
So, what are you waiting for? Let us show you the wonders of Cairo in comfort and style with one of our classic Cairo all-inclusive holiday packages!
Design Your Custom Egypt Tour
Explore Egypt your way by selecting only the attractions you want to visit