Why Travel With Us?
When you book your vacation with us, you are booking so much more than just a vacation – you're booking a bespoke travel experience where no stone is left unturned.
Your comfort, schedule and personal preferences are of the utmost importance to us, and all our tours are structured with this in mind. With nearly 60 years of experience behind us, no tour provider is more capable of providing the ultimate Egyptian tour package or Middle East tour package.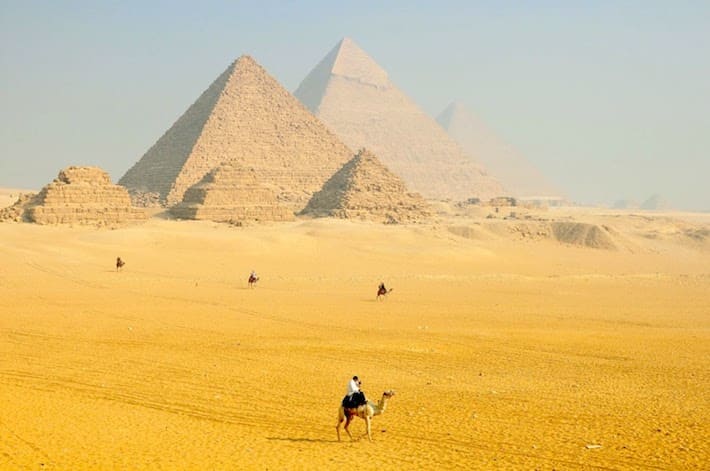 At Egypt Tours Plus we understand the significance of establishing a rock solid working relationship with each one of our customers. We believe that only through total commitment to you, are we're able to provide you with an authentic travel experience. In order for us to achieve a high level of excellence in the eyes of our customers, we commit to the following:
Timely Response – We fully understand just how important it is for us to respond to any and all queries in a timely manner. To this end, we try to respond to queries on the same day they are received. However, during particularly busy periods, it might take us longer, but we guarantee a response within 24 hours at the most. We also routinely screen the service providers we've partnered with to ensure they comply with our policies.
Professionalism On The Ground – Our fully trained and highly experienced teams have access to the very latest travel software, thereby allowing us to provide seamless travel experiences both in Egypt and other countries that are featured in some of our Egypt package tours and/or custom tours.
Guides – All our guides are licensed tour guides who have undergone rigorous training in order to serve our customers in the best possible way. By default, all tours booked through Egypt Tours Plus include a personal guide and driver. Customers do of course have the freedom to decline the services of a guide.
Transport – We believe that transport should be as comfortable as possible. Regardless of whether you're being driven through the busy streets of Cairo; spending a night on an overnight sleeper train, or cruising along the Nile River, luxury air conditioned transport is guaranteed.
Flexibility – All of the package tours we offer can be customized to suit individual needs. Alternatively we also offer "Egypt custom tours" which can be tailored from scratch, based entirely on your own personal requirements.
Safety and Security – At Egypt Tours Plus, nothing is more important to us than the safety and wellbeing of our clients. Unless otherwise requested, a member of our staff will accompany you at all times, and under no circumstance will they allow you to get into a situation, or visit a location where there is a potential for danger.
Responsible Tourism – We believe in the importance of ethical and sustainable tourism. To this end, we try to promote new areas and attractions in addition to the most famous Egyptian tourist attractions. By adopting this stance, we're able to channel at least some tourism generated revenue to those in greater need. While customer satisfaction is of the utmost importance to us, we also want local inhabitants and their environment to benefit from tourism.
Multilingual Staff – While English is the core language of our company, we do also employ staff fluent in other languages, including Chinese; French; German; Italian; Japanese; Portuguese and Spanish. This goes a long way in being able to facilitate clear communication with our broad spectrum of clients.
Secure Online Booking and Payments – Our online booking and payments process is fast and easy, and 100% secure (VeriSign SSL). We accept payments in multiple currencies, all of which can be made either by direct bank transfer or with any credit card bearing the MasterCard™ or Visa™ logo.
As we approach our 60th anniversary in Egypt, we continue to strive for excellence by continually improving the qualities which have made us stand out above the crowd. Our unwavering commitment and high level of professionalism, is what makes it possible for us to provide our customers with seamless travel experiences across the entire Middle East.