Egypt Family Vacations – Know Your Options Before You Travel
Egypt Family Vacations are easy to locate and arrange, and provide a number of holiday options – from beach getaways to desert journeys Family vacations to Egypt can be great. Choose from one of our flawless Egypt vacation packages and enjoy a family holiday in Egypt which you will never forget.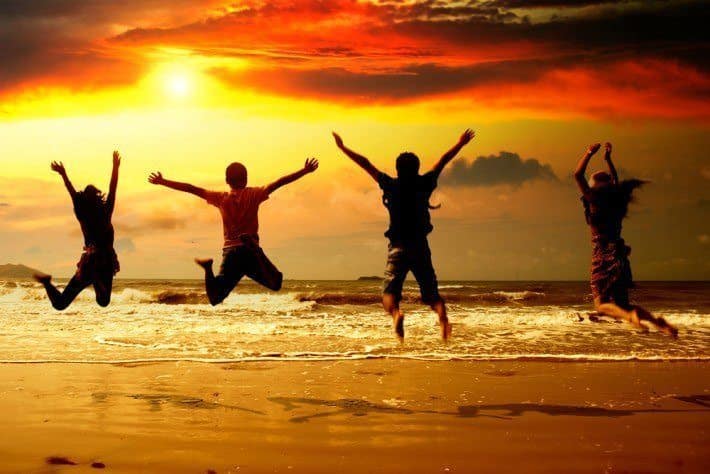 Thinking About Egypt Family Vacations?
Many people think of Egypt as a hot region full of desert sands and sweltering sun. While this can be the case in any desert area of the world, not all of Egypt presents a challenging climate, and of course not even the desert areas are unbearable year round. The most popular sites, such as the pyramids at Giza and the Sphinx are in the desert outside of Cairo, and yet are heavily visited throughout the year. This means that the climate of the country presents few challenges to travelers, including those with younger children or families.
A Family Vacation to Egypt with Kids – And Pyramids!
Family vacations to Egypt can be planned around Egypt tour packages of the famous historical sights, and in fact many companies or tour providers make special accommodations for those with youngsters.
While a family may not be able to trek through as many of the major sites as a group of adults, there are still many Egypt family vacations and Nile River cruises that make "kid friendly" options available.
How do you find them?
A simple search will reveal dozens and dozens of tour operators and even all-inclusive Egypt vacations that would introduce families to the wonders of Egypt and provide days of exciting activities and adventures.
Frequently Asked Questions
Is Egypt safe for family holiday?
Yes, Egypt is safe for a family holiday. However, if travelling with very young children you should be mindful of the heat and the sun. Also be mindful of your children wandering in crowded areas.
Is Egypt good for family holidays?
Egypt is a great choice for family holidays since there is plenty to see and do for people of all ages. If you have kids, look for a tour package that includes sightseeing and time near the beach.
What is typically included in all inclusive Egypt tours?
All accommodation, professional guides and drivers, and admission to all sites listed in the itinerary. Some may also include all meals as well as soft drinks and alcoholic beverages.
What is typically included in all inclusive Egypt resorts?
Three daily meals, along with tea, coffee and soft drinks and possibly alcoholic drinks are included. You should also have free internet access and free access to the resort's amenities.
Vacation Packages at the Red Sea Riviera
Of course the historical past of the country is not the only reason why people regularly travel to Egypt. There are many resorts located along the Nile River and Egypt's eastern coast. This area is frequently referred to as the "Red Sea Riviera" due to its many beautiful and luxurious resorts, quaint fishing villages, and world-class diving and snorkeling opportunities.
This region is one of the most popular when it comes to Egypt family vacations because of the resorts and hotels available, as well as the great beaches and wonderful towns. In order to choose the right location however, a family will have to understand what it needs from a resort. For example, many have "family rooms" or suites that provide two sleeping areas and a kitchen facility. There are others that have kid's clubs or activities that allow parents some time to themselves while the children are entertained in a safe and secure area in the resort or hotel grounds.
Egypt vacations can be a great adventure as a family visits the ancient sights and locations along the Nile River Valley, or they can be incredibly relaxing and fun experiences where the pace of daily life is lost in the sparkling white sands and beautiful blue waters of the Red Sea.
Combined Cairo and Red Sea Holidays
Custom Egypt Family Tours
Cruise the Nile, explore the Pyramids with a professionally guided Egypt pyramids tour, and Discover the Magic of Egypt. All of this awaits you and can be planned with our customized Egypt family tours. Contact us today and start planning your dream trip with us.
All our Egypt tour packages are 100% private, fully customizable and feature many of the very best tourist attractions in Egypt. If you are a family with kids, our high quality Egypt family vacations are second to none.
Design Your Custom Egypt Family Tour Package
Explore Egypt your way by selecting only the attractions you want to visit