3 Days in Egypt – What to see in Egypt in 3 Days
If you are only going to have 3 days in Egypt, it would be best to focus on one particular city or area, such as Cairo or Luxor, both of which have ample historical attractions to keep you busy.
3 Days in Egypt – What to see in Egypt in 3 Days
What to see in Egypt in 3 days will largely depend on what sort of schedule you are comfortable with. For example, you could spend your first day relaxing at your hotel or exploring your surroundings on foot. Your second day could be spent visiting sites like the pyramids, the Egyptian Museum, and etc. What you do on your 3rd and last day is going to depend on how much time you have left before you have to leave. As we have said, 3 days in Egypt does not give you much time to explore the country's many ancient attractions, but you can still see quite a lot.
This is why we would recommend that you spend your three days in Egypt in either Cairo or Luxor. If you are going to be entering the country via Cairo International Airport, then you should seriously consider spending your three days in Cairo.
Alternatively, if you are going to be arriving early in the morning for your 3 days in Egypt, you could opt for getting a flight from Cairo to Luxor. Of course, this means that when your 3 days in Egypt is almost up, you will need to fly back to Cairo. Even though these flights are short, they will be swallowing up your time which could be spent sightseeing instead.
Again, if you are only going to have 3 days in Egypt, and especially if you've never visited the country before, then we would highly recommend that you spend your 3 days in Cairo.
Recommended: Cairo Tours Packages
Book a Package Tour for Your 3 Days in Egypt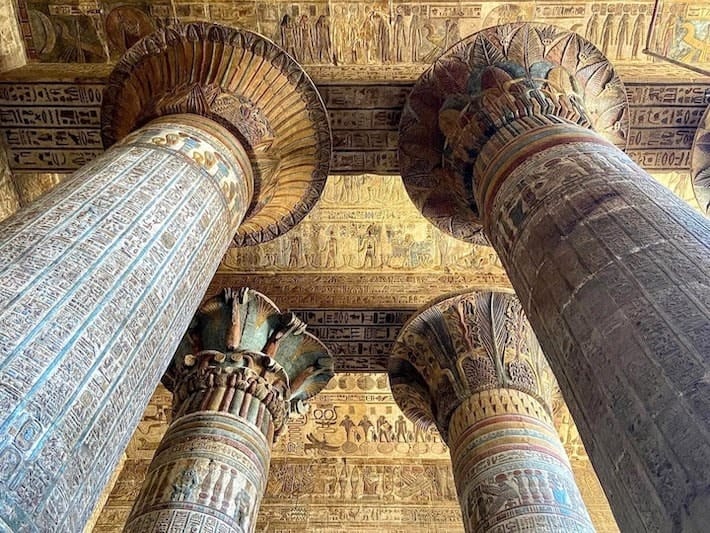 Most visitors have no desire to go sightseeing on the day they arrive in the country, and of course, if you arrive late in the day you won't really have time for sightseeing. You could perhaps squeeze in a visit to the Egyptian Museum if you feel up to it, or even a visit to Khan el Khalili Bazaar.
Many tourists just want to have some time for unpacking and relaxing after their flight lands in Egypt. However, when you've only got 3 days in Egypt, you will want to make the most of what little time you have. What to see in Egypt in 3 days is ultimately going to depend on how well you utilize your time.
When you only have 3 days in Egypt, you should seriously consider booking a professional tour package that includes a professional guide, a driver and an air-conditioned vehicle for transfers and tours. This can save you a considerable amount of time and also a lot of unnecessary hassle.
With a good quality professionally designed tour package, you won't have to waste any time haggling with taxi drivers or standing in queues waiting for buses or trains. So, what to see in Egypt in 3 days?
Top Attractions to Visit in Cairo
Contrary to what many people believe, there's a lot more to Cairo than only the infamous Giza Pyramids and traffic congestion. However, since the famous Pyramids of Giza and the Sphinx have become face of Ancient Egypt, let's start with them.
Giza Pyramids and the Great Sphinx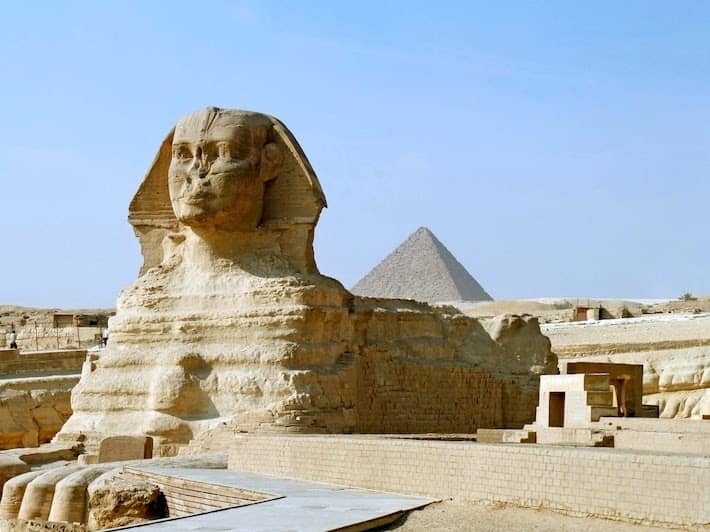 The legendary pyramids and sphinx are usually at the very top of every tourist's bucket list of must see places in Egypt. Fortunately, these breathtaking ancient monuments are located in the Giza governorate on the outskirts of Cairo.
You should plan on spending at least 2 hours at this site. If you want to go inside and explore any of the pyramids, you will need to add on an additional 30 minutes for each pyramid you want to enter. Add on another 30 minutes if you intend going for a short camel ride around the pyramids.
There is no public transport linking Cairo to the Giza Pyramids, so you will have to rely on buses and/or taxis. Again, a private guided tour that includes a driver and a vehicle is by far the most convenient and most comfortable option.
NOTE: Your entrance ticket for the site does not include entering the pyramids. If you want to enter the pyramids you need to buy a separate ticket for each of the pyramids you wish to enter.
The Egyptian Museum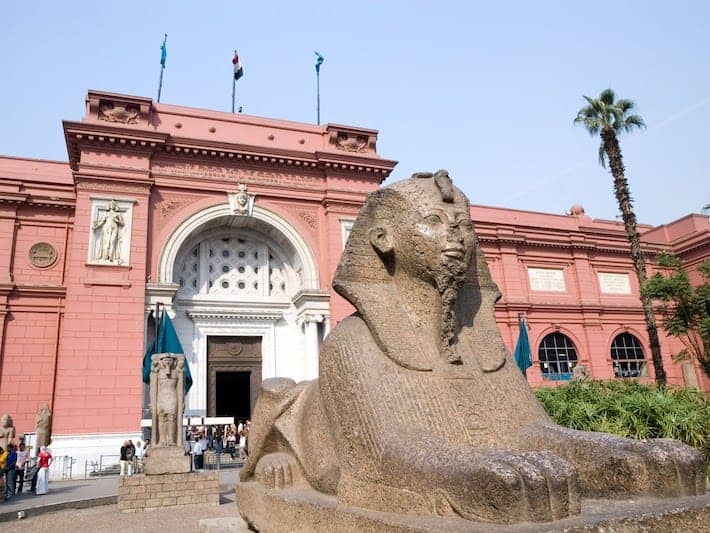 The Egyptian Museum is located across the road from Tahrir Square in downtown Cairo. The museum is home to more than 100,000 artifacts, representing more than five thousand years of history. The Egyptian Museum is definitely a place to visit for anyone who has an interest in the history of ancient Egypt.
Many people would quite rightly argue that the new recently opened Grand Egyptian Museum in Giza is even better than the original Egyptian Museum in Tahrir Square, but with only 3 days in Egypt you need to take time into consideration.
NOTE: While several museums in Egypt charge an additional fee if visitors want to take their cameras inside with them, the Egyptian Museum only does this in the case of stand-alone cameras. There is no additional charge for taking photos with your phone camera. 
Khan El Khalili Bazaar
If you got off to a relatively early start on your first day of sightseeing; you should still have enough time to visit one more attraction after your visit to the museum. In this case, we would recommend rounding off your day with a visit to the city's notorious Khan El Khalili bazaar  which is located in the old Islamic Quarter.
Despite Cairo being home to many modern shopping malls and grocery stores, most ordinary Egyptians living in Cairo head to this bustling bazaar for their daily shopping requirements. You can quite literally buy anything and everything here. If you are a bit of a foodie, then this is probably the best place in Egypt to buy all those exotic spices which you probably struggle to get hold of back in your own home country.
NOTE: Khan el Khalili is one of the biggest and oldest bazaars in the entire Middle East. It has been functioning almost continuously since the fourteenth century, so some areas are a bit run down but don't let that put you off.
Saqqara Necropolis
When people think of ancient Egypt or they hear mention of the pyramids, they immediately think of the famous Giza pyramids. Many people aren't even aware of the fact that there is another historically significant ancient pyramid just a short drive from Cairo. This is none other than the vast Step Pyramid of Pharaoh Djoser, the very first pyramid ever built by the ancient Egyptians. 
This breathtaking ancient monument was closed to the public during a recent 14-year long renovation project, but it is now once again open to the public. As an added bonus, it is not necessary to purchase a separate ticket to go inside the tournament. Do yourself a favor and make sure that you visit this site with a professional Egyptologist guide.
Islamic Cairo
If you have already visited the attractions we discussed above, and you are wondering what else you can visit during your 3 days in Egypt, we would recommend heading to the old Islamic Quarter where you'll be able to visit the imposing Cairo Citadel and its famous Muhammad Ali Alabaster Mosque.
If time permits, you should also try to visit Al Muizz Street which is home to plenty of breathtaking Islamic architecture dating back several centuries. Al Muizz Street is also one of Cairo's most popular shopping streets. If you are a foodie, you will also be pleased to know that there are also many vendors with their street carts selling all types of street food.
Coptic Cairo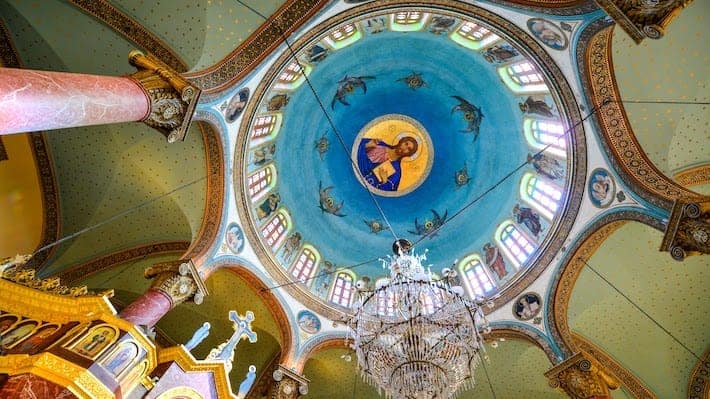 With only 3 days in Egypt, you may not have enough time to visit all the attractions mentioned previously, as well as Islamic Cairo and Coptic Cairo. Instead, you may need to choose one or the other. If you would rather visit historical churches rather than old Ottoman-style mosques, then visit Coptic Cairo first.
Although Muslims account for most of Egypt's population, there is quite a sizable Coptic Christian community in Cairo, and also a number of magnificent churches, with the Hanging Church being the most famous church in Cairo.
Consider a Day Trip to Luxor
If at least 2 of your 3 days in Egypt are full days, you should seriously consider booking a day tour to Luxor. Luxor is an absolute treasure trove full of ancient temples and tombs.
A day trip will, however, entail catching an early morning flight from Cairo to Luxor and then a late afternoon or evening flight back to Cairo. It is definitely worth it, but some people might feel that this is too hectic or that it requires too much effort. It is worth noting that Luxor does in fact have an international airport, so it is possible to simply skip Cairo altogether when you travel to Egypt.
If you do decide in favor of a day trip, do yourself a favor and book a professionally designed tour through a reputable and experienced Egypt tour operator, preferably before you even arrive in the country.
Just make sure that your chosen tour includes your own expert tour guide, a driver, and a decent air-conditioned vehicle. This way, you should be met at the airport when you arrive and your sightseeing tour should begin immediately.
A good tour should feature at least five attractions, such as Luxor Temple, Karnak Temple, Hatshepsut Temple, Valley of Kings, and the Colossi of Memnon. There are countless other breathtaking ancient attractions in the region, but these are amongst the most famous.
If you work with a reputable tour operator and you let them know that you are only going to be able to set one day aside for sightseeing in Luxor, they should recommend an appropriate travel package, or offer to help you create your own itinerary that allows you to visit as many attractions as you possibly can before heading back to Cairo.
What to See in Egypt in 3 Days
When it comes to sightseeing in Egypt, you could spend three months in the country and you would still only be scratching the surface. As you can no doubt tell from this article, we believe that Cairo and Luxor are the top two tourist destinations in Egypt if you are visiting for the sake of sightseeing.
Cairo has the legendary Pyramids of Giza, the Sphinx, the Egyptian Museum, and many other breathtaking centuries-old attractions. Luxor, on the other hand, wins hands down when it comes to ancient temples, tombs, and ruins. If you can manage it during your 3 days in Egypt, we highly recommend that you try to visit both Cairo and Luxor.
One final tip: If you have a bit of free time in the evening, you should try to visit Cairo Tower where you will be able to enjoy fantastic aerial-like views of the city. Cairo Nile River dinner cruise is also highly recommended and well-worth the money.
Recommended: 3-Day Egypt Tours
3 Days in Egypt with Egypt Tours Plus
At Egypt Tours Plus, we have a fantastic range of day tours, including a 1-day trip to Luxor. We also offer shorter outings, as well as evening outings, all of which can make your 3 days in Egypt even more unforgettable. 
If you are going to be spending all three days in Luxor, don't worry because we also have an excellent range of Luxor day tours to suit all tastes and budgets.
Don't wait until the last minute. Contact us now to begin planning your 3 days in Egypt or to book perfect day tours that will make your three days, three of the best days of your life. And, if you can't find the sort of tours you are looking for, one of our travel specialists will work with you to create you own unique travel itinerary – Your Budget, Your Schedule, Your Vacation. 
Design Your Custom Egypt Tour
Explore Egypt your way by selecting only the attractions you want to visit