Egypt Tours from Malaysia
Are Egypt tours from Malaysia a possibility? A tour to Egypt is easily one of the more exotic trips for Malaysians simply because of the distance of the destination and the stark difference in the cultures of Malaysia and Egypt. If you have looked for a way to get away from the drudgery of everyday life with an exotic tour to the wondrous and historical country of Egypt, then look no further…
Top 6 Most Popular Egypt Tours from Malaysia
Egypt Tour Packages from Malaysia – Cairo and Nile Cruise
Design Your Custom Egypt Tour
Explore Egypt your way by selecting only the attractions you want to visit
Luxury Egypt Tour Packages from Malaysia
Experiencing Egypt on Egypt Tours From Malaysia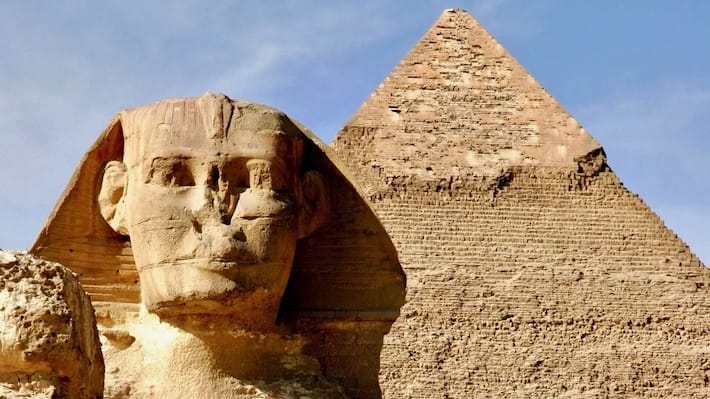 There are three reasons why you should consider Egypt tour packages from Malaysia. The first is that Egypt is home to some of the most renowned and most breathtaking historical monuments in the world. Needless to say, monuments like the pyramids, the sphinx and many others make the country of Egypt perfect for Malaysians who want to see something truly extraordinary.
The second reason for visiting Egypt could be the distinctly different climatic conditions of the country. When you go from Malaysia to Egypt, there is such a stark difference in the environment that it is an experience in itself.
Finally, the third reason for visiting Egypt is its exquisite culture. Egypt, being one of the oldest civilizations in the world, has a culture that dates back to prehistoric times. As is obvious, such great heritage is bound to create a distinctive culture that cannot be compared to any other culture of the world.
Types of Tours to Egypt from Malaysia
For Malaysians looking to travel to Egypt, there is a variety of tours that they can avail. The best of these come from the local Egypt tour operators because they are able to create tour packages targeted at specific types of people.
For example, private Egypt tours from Malaysia include classic Egypt travel packages that focus on the main attractions of Egypt, budget tours that are aimed at people who are financially restricted, senior holidays which have been designed for senior citizens, golf holidays for golf enthusiasts, Nile cruise holidays for people looking for a new experience, honeymoon packages for recently married couples and specific city tours.
Visa Requirements For Malaysians Going to Egypt
As of December 2018, citizens of Malaysia traveling on a Malaysian passport can visit Egypt without a visa for up to 14 days. If you are planning to stay for more than 14 days, you should contact your nearest Egyptian embassy or consulate for up to date prices and criteria.
Egypt Tours Packages from Malaysia – Come Explore
Going on an Egyptian tour has the potential to be one of the most unforgettable periods of your whole life. The sights, sounds and even tastes that you will come across while on such a tour would be enough for you to remember the country with great memories.
Design Your Custom Egypt Tour
Explore Egypt your way by selecting only the attractions you want to visit