Fez Tours – The Religious and Spiritual Heartland of Morocco
Why would anyone be interested in Fez tours? Well, Fez, which happens to be one of Morocco's most notable imperial cities that served as the capital of Morocco for so many years, and it also gained the reputation of being the country's cultural and religious heartland.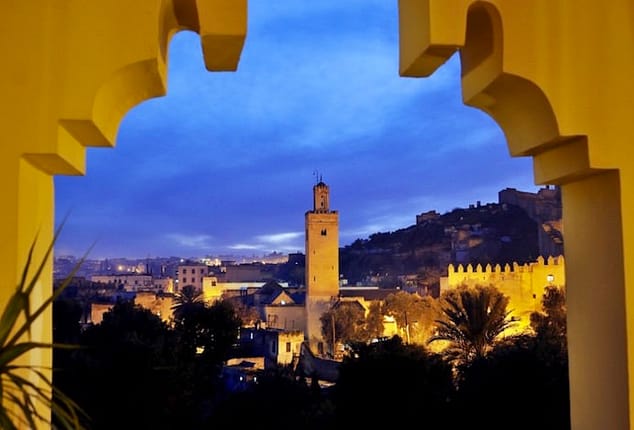 In fact, even though it is no longer the capital of Morocco, Fez is still regarded as the religious and spiritual heartland of this fascinating country. Additionally, Fez is without question one of the most intact medieval cities in the entire region, with places like the world famous Medina being a UNESCO World Heritage Site.
Fez can only be described as being a truly exotic blend of ancient times and modern day living. From the incredible sights and smells you'll encounter at the many tanneries, to the absolutely fascinating Merenid Tombs, Fez seriously has something for everyone.
Whether you are looking for breathtaking scenery, or whether you are looking for a wonderfully rich cultural experience, you should have no problem finding Fez tours that fit the bill perfectly.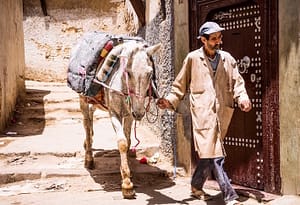 At EgyptToursPlus.com we realize that every traveler is unique; that every traveler has their own personal likes and dislikes, and it is this knowledge that allows us to offer some of the best Fez tours you could ever hope for.
In order to provide our customers with the best Moroccan experience possible, we offer a wide range of Morocco tour packages that have been designed based on more than six decades of experience in this field. However, even our very best tour packages might not be perfect for everyone, and this is why we also offer fully customizable Fez tours which can be tailored to meet you own exact needs.
If you browse our site you will see that we offer a wonderful selection of Fez day tours, short breaks, and tour packages, but if you don't find what you are looking for, just let us know and we will be more than happy to customize a tour to meet your needs.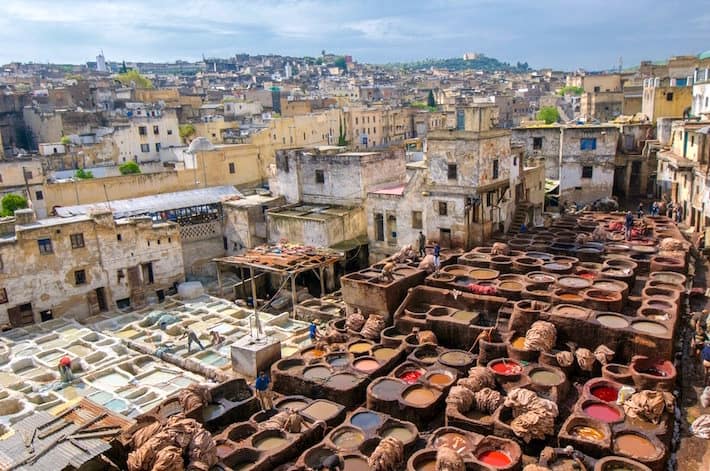 Walled Medina – The Heart & Soul of Fez Tours
Nearly all Fez tours, including those offered by our competitors, include spending a good amount of time at Fez el Bali. This is the huge Old City of Fez, a place which is more often than not referred to as the Medina.
Although you will find yourself sharing the countless streets and alleys with donkeys; horse pulled carriages and motorcycles, you won't find any motor cars inside the Medina. In fact, it is one of the largest urban car-free zones on the planet.
The Medina is without question one of the most magical, eclectic, and inspiring places to visit during your stay in Fez. Surprisingly enough, the Medina actually has a very laid-back sort of feel to it.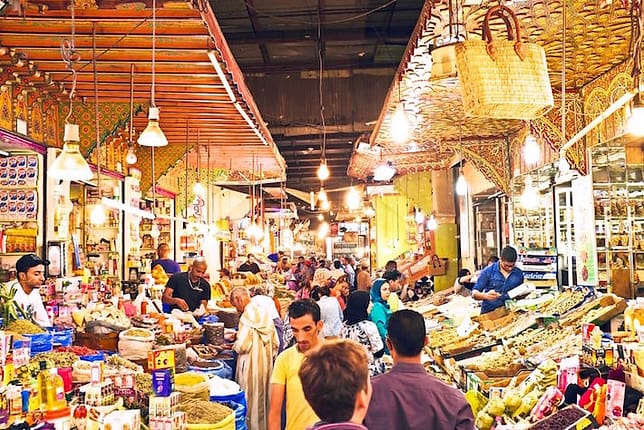 Many guidebooks that discuss Fez tours recommend spending several hours or even a whole day at the Medina, but in truth, you could quite easily spend two or three days exploring this area with its almost infinite number of shops, tanneries and etc.
Historical Islamic Attractions
Properly organized Fez tours also take you past, or possibly even inside some of the medersas that allow non-Muslim visitors. The Medersa Bou Inania is an ancient and stunning structure, and it is largely considered to be the most beautiful of its kind throughout the whole of Morocco.
There is also the Medersa el-Attarine's which is best known for its spectacular courtyard that ranks as one of the finest in the kingdom.
The Merenid Tombs of Fez are also unique and provide travelers with some of the most impressive views of the entire city.
Fez Tours with Desert Excursions
Many good Fez tours also include a one or desert excursion. These are usually in the form of day trips, departing from Fez in the morning and then returning again in the late afternoon or early evening.
Because Fez is one of Morocco's inland cities, travelers find themselves in a rather unique position. Apart from exploring the city of Fez itself, visitors are close to other wonderful attractions such as the Middle Atlas Mountains, and also "Ifrane", an exceptionally beautiful area which is often described as being the Switzerland of Morocco.
You can also enjoy Fez tours that include an excursion that will see you traveling over the mountains until you reach Erg Chebbi. This is a vast 28km long stretch of sand dunes, some of which stand more than 150m high.
If you are having difficulty trying to understand why anyone would want to visit some sand dunes, then it is worth bearing in mind that the Erg Chebbi sand dunes are considered to be some of the most strikingly beautiful sand dunes in the world.
One Day Tour Options
Going on one day excursions from Fez is a really good idea. It allows you to take a break from the hustle and bustle in Fez, and it also allows you to take in the sort of natural beauty which Morocco has to offer.
Many of the nearby places you can visit as part of a day trip from Fez are often missed by the average traveler, and it really is a shame.
Many of the nearby places you can visit as part of a day trip from Fez are often missed by the average traveler, and it really is a shame. If you decide to enjoy one or more day trips from Fez, you should definitely consider hiring a private guide who may or may not be able to act as your driver as well.
It is usually also possible to enjoy day trips as part of a group, but going it alone gives you so much more freedom of movement.
Explore the Best of Fez – Your Way!
The best Fez tours are tours that include everything you could possibly want, and nobody understands this better than we do at EgyptTousPlus.com. We don't only make sure you get to see all the very best attractions in Fez and the surrounding area, but we also take care of all your other needs, including amazing accommodation, your own private guide and etc.