Is It Safe to Visit Cairo Egypt?
Cairo, the bustling capital of Egypt, is generally a very safe destination to visit. However, tourists should exercise extra caution in very crowded areas and avoid walking alone in quiet areas at night.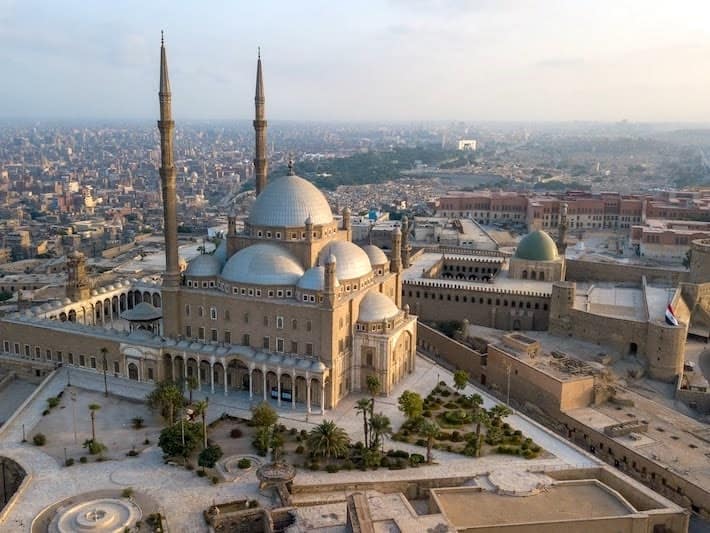 Is It Safe to Visit Cairo Egypt?
The Egyptian capital has become a major tourist destination over the last decade or two. In 2016 alone, the number of tourists visiting Cairo reached 3 million, representing a growth rate of 20%. Sadly, this increase in tourism has led to increased security concerns, especially after the 2013 ouster of former president Mohamed Morsi.
So, is it safe to travel to Cairo Egypt right now? We believe it is a safe for tourists to visit this fascinating city that is home to approximately 20 million people. While one can't rule out the possibility of a terrorist attack, the Egyptian authorities are doing everything they possibly can in order to keep tourists and locals safe, and to minimize the threat of terrorism.
Historically, Egypt has always had a relatively low crime rate, and tourists are rarely victims of serious crime. However, petty crime such as purse snatching and pickpocketing does exist and has been increasing in recent years. As a result, tourists should avoid carrying unnecessary valuables on their person. It is also best not to flaunt your money and to keep it out of view.
As is always the case, a little bit of common sense can go a long way in helping you to avoid unpleasant situations.
Why Visit Cairo?
Cairo is home to some of the oldest monuments in the world, such as the Pyramids of Giza and the Great Sphinx. There are also plenty of museums, churches and mosques well-worth exploring. If you want to see these sights, you should plan ahead and book tickets or a Cairo tour well in advance.
In addition to the most obvious and most popular Cairo tourist attractions, the city has so much more to offer. For example, you can visit the famous Step Pyramid complex at Saqqara which is only a short drive from Cairo.
When you visit Cairo, you also get to experience a whole new culture, and one which has developed over thousands of years. Even dining in Cairo can be an unforgettable culinary adventure.
Private Guided Cairo Travel Packages
Visiting Cairo on your Own as a Woman?
Is it safe to visit Cairo Egypt on your own if you are a woman? Yes, it is safe for women to visit Cairo, even if they are traveling alone even though we do not recommend it.
Tourists should exercise extra care when they are out late at night. The streets of Cairo can be dangerous at any time of day, but more so at night. Tourists, and especially female tourists, should take taxis rather than walk around the city at night.
Taxis are cheap, convenient and for the most part, also safe. Always insist on the meter being turned on, or else agree on a price before getting into the vehicle.
Women who are traveling alone should not hesitate to ask their hotel staff about safety issues. Most hotels will have a list of local contacts, including female police officers. It would be misleading to say that sexual harassment does not exist in Egypt because it does, but it is not something you are likely to experience as a female tourist. If you do experience any form of sexual harassment it should be reported to the police immediately.
We would also recommend dressing modestly while you are in Cairo, even if it is only to avoid unnecessary or unwanted attention.
While "Female Only" buses remain somewhat of a novelty in Cairo, the city's underground Metro always has some "Female Only" carriages. Women travellers are free to travel in the mixed gender carriages or they can travel in those carriages which are reserved for females only.
Learn more: Is is safe to travel to Egypt as a woman?
Is Cairo Egypt Safe to Travel to as a Gay Couple?
Yes, it is safe to travel to Cairo as a gay couple. In fact, there are a number of gay friendly establishments in Cairo. There are also some gay bars and clubs in Cairo, although they tend to operate underground and under the radar. Since the police frequently raid places that are thought to be gay bars or clubs, and make arrests, we don't recommend searching for, or visiting such places while you are in Cairo.
While Cairo is safe for gay couples to visit, it is not safe for gay couples who wish to openly express their sexuality. We definitely advise against showing any public displays of affection. Even if you are a legally married gay couple, we recommend discretion because Egypt does not recognize same-sex marriages.
So, when you are visiting tourist sites, or even if you are out doing some shopping, resist the temptation to hold hands or show any other kind of affection in public.
Learn more: Is is safe for gay couples to travel to Egypt?
Taking Prescription Medication into Egypt?
Is it safe to visit Cairo Egypt with you prescription medication? The import of certain medications is prohibited by Egypt customs regulations. Does this mean you cannot take your prescription medication to Cairo with you? No, but you must have a copy of your prescription/s and a letter from your doctor stating that your medication is for personal use only.
If you have a serious medical condition we also highly recommend that you buy good travel insurance before your trip to Cairo.
General Safety Tips for Visiting Cairo
Avoid quiet and poorly lit areas at night – Whether you are a male or female traveller, it is best not to walk around alone in Cairo at night, and especially not in places that are very quiet and/or poorly lit up.
Religious and political debates – While most Egyptians are generally very tolerant when it comes to foreign tourists, they take religion and politics very seriously. In short, tourists should rather try to avoid these topics entirely.
Visiting religious sites – Cairo is home to many spectacular mosques and churches, many of which have become popular tourist attractions. Out of respect, one should dress modestly when visiting such places. Under no circumstances should you insult religion or speak negatively about any mosques or churches you visit during your stay in Cairo.
Drinking water – Tap water in Cairo and elsewhere in Egypt is not safe to drink. Only drink bottled water during your stay. Bottled water is cheap and plentiful in Cairo and all other major cities so there is no reason to take chances by drinking tap water. In some hotels which are found in Cairo and other major cities, you may see signs saying you can drink water from the taps, but this is not something we would recommend.
Cairo's vibrant food scene – Outside of the big hotels and restaurants, food hygiene can sometimes appear to be non-existent through the eyes of a tourist. However, you would be missing out on so much if you were to only eat at expensive hotels and restaurants. Some of Egypt's best and most delicious food can be found in small roadside cafes and restaurants, or bought from local street vendors. You want your trip to be a fun trip, and sampling lots of local dishes and snacks is all part of the fun. Just be sure to have some anti-diarrhea medication with you just in case you experience Mummy Tummy during your stay.
Hiring a guide or booking a tour – For the best and most positive experience in Cairo, we would recommend booking a professionally designed Cairo tour package, or at the very least, booking an experienced tour guide and driver. Not only will you have a more rewarding experience, but having a professional tour guide with you can also enhance your personal safety, especially when it comes to things like scams, purse snatching, etc.
Experience Cairo like You Have Never Imagined
Is it safe to visit Cairo Egypt? We believe it is, but why would someone want to spend money on an Egypt tour package?
Well, if you've ever wanted to see the pyramids and Sphinx in person, visit the Egyptian Museum, or explore the ancient Step Pyramid complex at Saqqara then you should definitely consider booking a Cairo tour package with us. Not only will you get to experience everything that makes Cairo special, but you'll also enjoy the comfort of your own air-conditioned vehicle, private driver and Egyptologist guide throughout your journey.
Exploring Egypt has always been a dream of ours at Egypt Tours Plus, and we'd like to share it with you! Our epic Cairo tour packages include everything you need to make your dreams come true, including transportation from Cairo International Airport to your hotel, guided tours, entrance fees, and even accommodation.
Contact us now to begin planning your trip to Egypt's vibrant capital and beyond, or even book one of our bespoke Cairo tours today.
Design Your Custom Egypt Tour
Explore Egypt and the Middle East your way by selecting only the attractions you want to visit