Morocco Tour Packages from Malaysia
The number of people who are booking a Morocco Tour Package from Malaysia has been increasing steadily for several years already. Many of those who choose to visit Morocco from Malaysia also choose to visit an additional destination while they are in the area, with a popular add-on destination being Egypt for example. In fact, our Egypt and Morocco tours are exceptionally popular.
→ Tell us about your dream trip and we will customize your itinerary to fit your exact needs and wants ←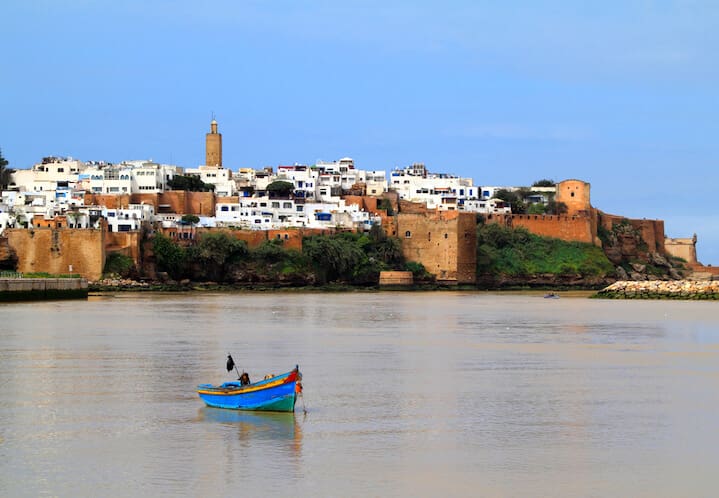 Morocco Tours from Malaysia
Of course, Morocco enjoys very pleasant weather almost all year round, but then again, so does Malaysia, so why do so many Malaysians book a Morocco tour package from Malaysia? The truth of the matter is that people from Malaysia don't book Morocco travel packages from Malaysia because they are in search of good weather, but instead, they book Morocco tours from Malaysia for a host of other reasons as well.
For instance, the cost of living in the average Moroccan city is notably lower than it is in Malaysia's main cities such as Kuala Lumpur for example. Also, one simply cannot deny the fact that Morocco's imperial cities are a lot more fascinating and a lot more interesting than your average city in Malaysia. Moroccan cities just seem to have a very special sort of charm which many visitors find completely irresistible. So many people from all around the world dream about visiting Marrakech for example, and once you do visit this Imperial City, it is easy to see why people find it so enduring.
Of course, if you are planning on booking a Morocco tour package from Malaysia, then you will no doubt have plenty of questions concerning things such as passport and visa requirements. You will probably also want to know when is the best time of the year to visit this fascinating country, so, let's go ahead and take a look at some of the most common questions and concerns people have when they are thinking about booking a Morocco tour package from Malaysia.
Explore >> Morocco Tourist Attractions
Passport Requirements for Malaysian Passport Holders
Like the citizens of all of countries, citizens of Malaysia have to meet the same passport requirements, which essentially mean that you must be in possession of a valid passport with a minimum validity of 6 months remaining as from the day you arrive in Morocco. Your passport must also have at least one blank page for your visa, and/or entry and exit stamps.
Visa Requirements for Malaysian Citizens
The citizens of 68 different countries around the world are able to visit Morocco without having to apply for a visa prior to their visit. However, Malaysian citizens, or anyone traveling on a Malaysian passport must obtain a visa before they travel to Morocco. The visa application process is very simple and straightforward providing you meet the necessary requirements.
For this reason, we highly recommend that you read through the list of requirements below before you go ahead and book any Morocco tour package from Malaysia. The visa application process can take anywhere from to 2 to 15 days depending on where about you submit your application, and whether or not you have chosen to use any "fast track" option which might be available. If your application for a Moroccan visa is approved, then you will be granted a 3-month entry visa.
If you intend staying in Morocco for more than 3 months, you will need to go and submit another application for a Moroccan residency permit at the police station which is closest to the area where you are residing while you are in Morocco. At the time of writing, the visa requirements for Malaysian citizens were as follows:
Completed and signed visa application form.

Your original passport and a copy of the page with your photo on.

4 x passport-sized color photos.

Copy of your provisional flight itinerary.

A certificate/letter of employment from your employer.

In the case of students, a school or university letter confirming their attendance.

In the case of business owners, a copy of their most recent income tax remittance.

Provisional hotel reservation/s or a signed letter of invitation from your sponsor in Morocco.

If married to a Moroccan citizen, a copy of your marriage certificate and a copy of the passport or ID card belonging to your spouse. In this case, you don't need an invitation letter or proof of provisional hotel bookings.
Traveling to Morocco with Children
Children up to the age of, and including 16, can travel to Morocco on the same passport of one of their parents. However, their photos must also be displayed in the passport, and the photos must have been included in the passport by the issuing authority.
Explore >> Morocco Travel Blog
Miscellaneous Visa Related Information
If you are not in possession of a valid passport, but instead, you have a temporary travel document, you will have to obtain special clearance from Morocco prior to visiting, a process which takes about two months.
Regardless of which country you come from, if you remain in the country beyond 90 days without having applied for an extension, you will need to appear in front of a judge. The judge will then decide on your fate, which in most cases involves a fine. With this in mind, it is imperative that you apply for extension within the first 15 days of your visit if you believe that you might want to stay in Morocco for more than 90 days.
Your Morocco Tour Package from Malaysia – What to Expect?
Providing you book your Morocco tour package from Malaysia from a reputable and trustworthy tour operator with plenty of hands-on experience, the entire booking process should be easy and flawless, and your time in Morocco should be nothing short of magical from the time you arrive to the time you leave.
Admittedly, Morocco simply cannot compete with its close neighbor Egypt in terms of ancient relics and artifacts, but then again, people don't visit Morocco to see pyramids, tombs and temples. Instead, they visit Morocco so that they can experience a very unique culture, and because they have read and been told about the special allure of Morocco's enchanting imperial cities.
People want to explore Morocco's timeless souks and bazaars; visit tanneries which have remained virtually unchanged for eons, and so much more. People also want to experience Morocco's famous cuisine and its friendly people, and perhaps also spend some time on the beach, or soaking up the unspoiled beauty of the High Atlas Mountains. No matter how you look at it, there are so many reasons why one should consider enjoying a Morocco tour package from Malaysia.
Morocco and Egypt Tours – Lifetime Memories Guaranteed