Morocco Tour Packages from Singapore
If you are thinking about booking a Morocco Tour Package from Singapore, you will no doubt have plenty of questions on your mind, and if that is the case then you have definitely come to the right place. Not only will you find the answers you are looking for right here, but if you decide to press ahead with your plans to visit Morocco, our team of expert travel specialists will be happy to work with you in order to ensure that your Morocco tour package from Singapore is as flawless and as memorable as it possibly can be.
→ Click here to see our epic Morocco and Egypt Tour Packages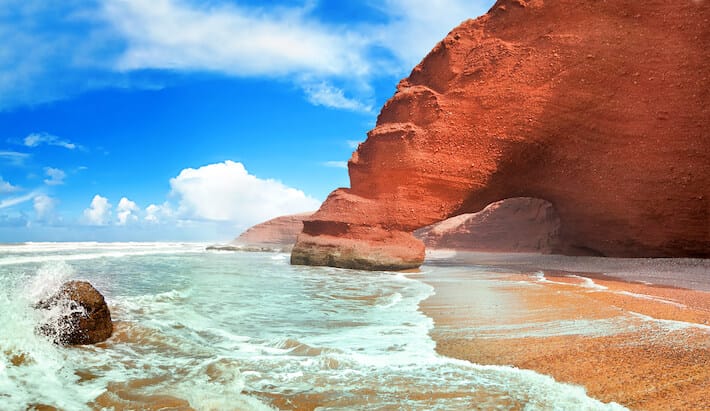 → Tell us about your dream trip and we will customize your itinerary to fit your exact needs and wants ←
Morocco Tours from Singapore
When book tour packages from Singapore through us, you are booking through a Middle East tour operator that has be creating and offering platinum-standard tours for decades already, and that amount of experience allows us to offer a service which is second to none in every aspect. Naturally, before you go ahead and book your Morocco tour package from Singapore, you will quite understandably want to know about things such as visas, and when is the best time to visit this gem of a country in the northern reaches of the African continent. Hopefully, all your answers will be answered in the paragraphs that follow.
NOTE: This short guide has been written primarily for those who will be traveling on a Singaporean passport when they book a Morocco tour package from Singapore, but we will also touch on the requirements for non-Singaporean citizens as well.
Passport and Moroccan Visa Requirements for Singaporean Passport Holders
If you book a Morocco tour package from Singapore and you are going to be traveling on a Singaporean passport, then your passport must have a minimum of 6 months validity remaining as from the date of your arrival in Morocco. There must also be at least one blank page available for your visa and/or entry and exit stamps. If your passport does not meet these requirements, you will be denied entry into the Kingdom of Morocco.
Singaporean passport holders can visit Morocco without a visa, which of course makes things a whole lot easier if you are planning on booking a Morocco tour package from Singapore. Visa free entry to Morocco is restricted to the citizens of 68 different countries, with Singapore being one of them. However, while the citizens of most of these countries are given 90 days in Morocco, those traveling on a Singaporean passport are currently only given 1 month in the country. For stays exceeding 1 month, a visa must be obtained from a Moroccan embassy or consular office prior to travel, in which case you will need to meet all the visa requirements shown in the section below.
Visa Requirements for Nationalities Not Entitled to Visa-Free Travel in Morocco
The citizens of many countries are not able to visit Morocco with obtaining a visa prior to visiting the country. If you are going to be traveling on the passport of a country whose citizens are not able to enter Morocco without a visa, then you will need to meet the following requirements in order to obtain a visa. If your application for a visa is successful, you will be issued with a 90 visa.
If you need to apply for a visa prior to traveling to Morocco, we strongly recommend that you pay close attention to the requirements to see if you will be able to meet all them, and this you should do before you book your Morocco tour package from Singapore. Here are the requirements:
Completed and signed visa application form.

Your original passport and a copy of the page with your photo on.

4 x passport-sized color photos.

Copy of your provisional flight itinerary.

A certificate/letter of employment from your employer.

In the case of students, a school or university letter confirming their attendance.

In the case of business owners, a copy of their most recent income tax remittance.

Provisional hotel reservation/s or a signed letter of invitation from your sponsor in Morocco.

If married to a Moroccan citizen, a copy of your marriage certificate and a copy of the passport or ID card belonging to your spouse. In this case, you don't need an invitation letter or proof of provisional hotel bookings.
NOTE: Children up to and including 16, are permitted to travel on the passports of their parents providing their photos also appear in the passports. The photos must have been including in the passport but the issuing authority.
NOTE: People who are only in possession or a temporary travel document must obtain special clearance from Morocco prior to traveling to the country, and this process can take up to 2 months.
The visa application can take anywhere from 2 to 15 days, so this is something you will need to take into consideration when you book a Morocco tour package from Singapore. While many people use visa agents, it really isn't necessary because the process is very easy and very straightforward providing that you can meet all the above requirements.
How Much Does a Moroccan Entry Visa Cost?
At the time of writing, a 3-month Moroccan tourist visa was approximately the equivalent of about 16 GBP, which is about $21 or about 29 Singapore Dollars. However, the actual cost can fluctuate due to changes in the exchange rate, and where you apply for your visa. Also expect to pay more if you want to take advantage of any "Fast Track" service being offered. Any fluctuation in the price is not likely to be significant, but if you are concerned about this, simply contact your nearest Moroccan Embassy or Consulate to find out exactly how much your visa will cost.
Related: Egypt Tours from Singapore
Staying on the Right Side of the Law in Morocco
Contrary to what many outsiders believe, Morocco is a surprisingly liberal country, despite being a Muslim-majority country. However, most Moroccans are quite conservative, but thankfully they are also very tolerant of others who are less conservative. Still, there are certain boundaries which should be respected if you wish to avoid getting into trouble.
One such example is religion. Morocco's constitution guarantees freedom of religion, and religious friction and skirmishes within the country are very rare. Nonetheless, while everyone is free to practice the religion of their choice, proselytisation is strictly prohibited, meaning that it is illegal to try and convert a person from one faith to another. In short, your safest bet would simply be to avoid religious debates, particularly in public, and in fact, this applies to politics as well.
Drugs and other illicit substances in Morocco are also bad news, and being caught in possession of them or in the process of trying to obtain them can land you in very serious trouble, but this is something which most Singaporeans will already be accustomed to back home in Singapore.
Make Your Morocco Tour Package from Singapore Unforgettable
Singapore is notorious for its orderliness and cleanliness, so anyone booking a Morocco tour package from Singapore is likely to get quite a shock when they first venture out in a Moroccan city. Morocco's cities are by no means filthy, but don't expect a picture-perfect environment. To dully appreciate this fascinating country, travelers should visit with an open mind and an ability to embrace the fact that they are visiting a country that has its own unique culture, a culture which in many ways has remained unchanged for thousands of years.
A well-planned and expertly crafted Morocco tour package from Singapore can really be a life changing travel experience, and one which you will be able to cherish forever. At Egypt Tours Plus, we believe that no other Middle East tour operator is better equipped than we are to see to it that your Morocco tour package from Singapore will be one of the very best travel experiences you could possibly imagine.
Breathtaking Morocco and Egypt Combinations Tours