Morocco Tours from the UK
Every year we get plenty of inquiries regarding Morocco tours from the UK, and every year we help many people turn their dreams into a reality. In fact, we are extremely proud to be able to say that we have been helping travelers and adventurers make their dreams come true for so many years already.
Every year we help people to discover and explore all the very best attractions in Morocco, one of Africa's most safe and most tourist-friendly destinations.
→ Tell us about your dream trip and we will customize your itinerary to fit your exact needs and wants ←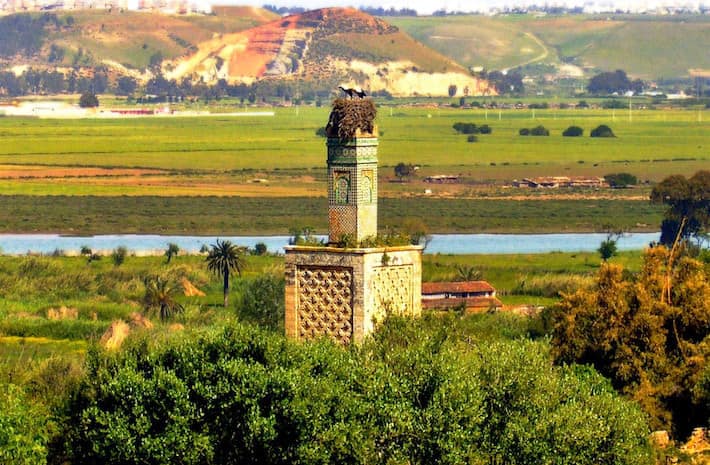 Fully Customizable Morocco Tours from the UK
In addition to our wide range of existing Morocco tours from the UK, we also offer our customers the opportunity to have tours customized. In other words, all our tour packages can be tailored to meet your own unique needs and desires.
Whether you are looking for a once in a lifetime adventure; an unforgettable sightseeing feast, or simply a relaxing Moroccan break, nobody is better equipped than we are to provide you with the ultimate dream vacation. Continue reading to find out more about Morocco tours from the UK.
Explore >> Morocco Tourist Attractions
Weather in Morocco
The weather in Morocco is generally very pleasant all year round, although there are a few exceptions. Marrakech, for example, is located inland away from the coast, and the average high temperature during summer in this region is about 38 degrees Celsius. This sort of heat can be a bit too much for people who are accustomed to the cooler UK climate. Winter temperatures in this region, on the other hand, are very pleasant.
Most of our guided Morocco tours from the UK only include no more than two or three days in Marrakech, and during this time our customers spend most of their time in air-conditioned buildings and vehicles so the heat in summer isn't really a problem.
In contrast to Marrakech, cities like Rabat enjoy very pleasant weather all year round. A good example would be the resort town of Agadir which has an average daytime temperature of 20 degrees Celsius throughout the year. While Morocco certainly does experience some heavy rainfall in places, it is generally not a reason for concern for travelers. In short, Morocco really is an ideal, all year round destination.
Explore >> Morocco Travel Blog
Passport and Visa Requirements for UK Nationals Visiting Morocco
Citizens of the United Kingdom and Northern Ireland who are traveling on a British passport do not require a visa to enter Morocco for a period not exceeding 90 days. If you are going to be staying in the country for more than 90 days you will need to obtain a residency permit. This can be obtained from the police department which is located as close as possible to your area of residence. This residency permit must be obtained before your initial 90 entry has expired.
NOTE: Passports must remain valid throughout the duration of your stay.
Personal Safety in Morocco
Morocco is generally a very safe holiday destination. However, that is not to say there is no risk of danger. Wherever you travel in the world, you are likely to come across good people as well as bad people, and Morocco is no exception.
For the time being at least, the biggest threat you're likely to encounter during your time in Morocco is the presence of scammers and touts that hang around tourist hotspots, particularly in places like the famous Medina in Marrakech.
Breathtaking Combination Tours of Morocco and Egypt