Mut Ethnographic Museum – A Fitting Tribute To Desert Life
Mut Ethnographic Museum is located in the Dakhla Oasis, in the small town of Mut. This museum is not very large, but is definitely a chance to learn a great deal more about the life and culture of the people who live in the oasis.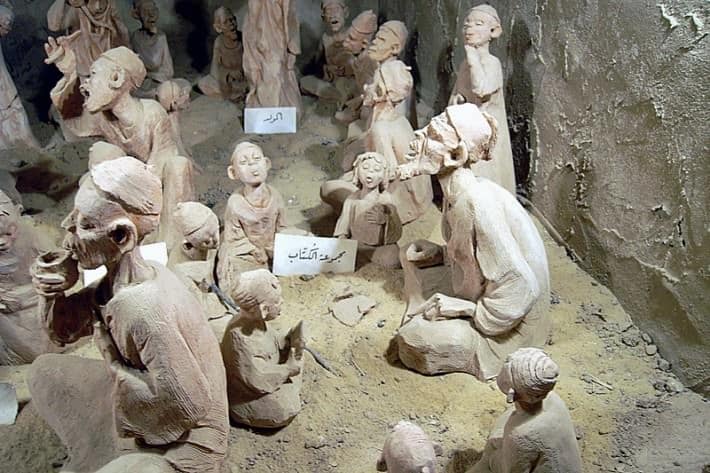 It is important to note that the Mut Ethnographic Museum doesn't have any specific opening hours. Instead, it is actually opened only by request. If you are in the area, then you will need to visit the Dar al-Wafdeen Government Hotel to make a request to see the museum. You can also put in a request at the nearby Cultural Palace.
What To See At The Mut Ethnographic Museum
When you walk into the Mut Ethnographic Museum, you will find that it resembles an Egyptian home, which is exactly what it once was. This allows the museum to include specific exhibits in different rooms so that they can be separated by theme.
You will find rooms that are dedicated to the history of the women who have lived in the oasis as well as the men who have lived there. Some of the rooms simply include unique, handmade artifacts, both very old and modern. You will be able to see items made from stone, mud, clay, reeds, and more.
This museum includes mostly modern and late historic information and artifacts. It does not include items from ancient Egypt.
Overall, the displays in the museum are dedicated to everyday life in the oasis. In other words, you will get an idea of how the people who live in the Oasis go about their lives, from washing clothes to cooking.
The Mut Ethnographic Museum is housed in the original home of Sherif Ahmed and it was built in 1785. The admission cost to the museum is three pounds, and as mentioned, it is only opened by request between the hours of nine AM and sunset.
Getting There
There are regular buses that make a trip from Cairo to Mut. You can expect the whole journey to take up to 10 hours by bus since the bus will make a few stops along the way. A bus from the Kharga Oasis will take about two hours.
Additionally, a night bus travels straight from Cairo without stops if you wish to get to Mut quicker. A taxi can take you to the town if you are willing to pay the fares. Finally, there is a microbus service from Cairo to the oasis and the town. Buses from Cairo run between seven in the morning and eight in the evening.
The Mut Ethnographic Museum is included in Egypt desert tours visiting the Dakhla Oasis.
Design Your Custom Egypt Tour
Explore Egypt your way by selecting only the attractions you want to visit